The Unofficial Sony ZV-1 Guide for Vloggers and YouTubers
Become a professional content creator with the perfect camera for vlogging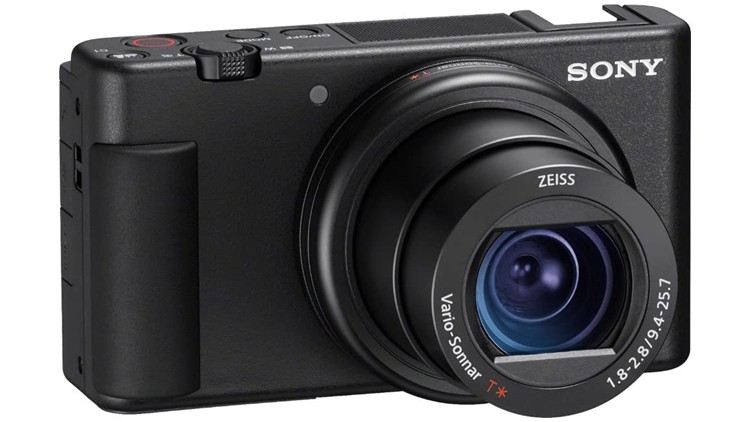 What you will learn
The very best settings to make your footage look like professional YouTubers'
How to customize the hybrid log gamma video image to obtain best results
Knowledge of which video settings to use in which situations, when cropping occurs, etc.
How to create slow-motion video
Description
The Sony ZV-1 is the perfect camera for vlogging. But it's not just as easy as turning the camera on and creating spectacular content for YouTube. Sony cameras have complex menus and intricate picture profile and color settings. This course demystifies everything and teaches you all the settings you need to set your ZV-1 to in order to create top tier YouTube videos.
This class is specifically for capturing video content for vlogs and does not go in-depth into photography skills within the camera. Instead, you will learn the following:
Select and customize the best picture profile setting (hybrid log gamma)

Enable high frame rate for up to 2.5% slow motion with ease

Select the Product Showcase mode for better brand integrations

Understand active image stabilization and its crop factors depending upon resolution

Setup custom buttoms on the body of the camera

Quickly retreive the function menu

Make use of the memory recall for indoors, outdoor, and slow motion scenarios

Create your own peronalized custom menu
Whether it be for walk-and-talks, B-roll, POV, or any other style of video content, the Sony ZV-1 is now the go-to camera for daily vloggers and professional YouTubers alike. Gone are the days of DSLRs & expensive video cameras that take years to learn. Instead, quickly master the controls of this camera in this course.
Content
Introduction
Setup & Getting Started
The Best Vlog Settings
Camera Menu A - Picture Profile, Product Showcase, Soft Skin Effect
Camera Menu B - High Frame Rate, SteadyShot, Function Menu
The Setup Menu
The Custom Menu
Memory Recall
Reviews
Too short for so much possibilities. Hard to follow with the camera in my hands. For a particular scenario (e.g. vlogging) the teacher should give time to adjust the camera with de proposed settings. Also a table with the preferred parameters for each scenario should be provided at the end for future use.
He explains many functions & features of this camera with the assumption that you have any idea what those mean. In other words, he assumes you are experienced with videography, or DSLR cameras, or both, then tells you essentially how to set those functions in the Sony VZ-1. This would be fine for experienced photographers or videographers (though still pretty lacking). This is a terrible course for those brand new to video recording who purchased the VZ-1, and want to learn camera use basics.
The instructions are short, brief and clear! Also it is pretty easy to follow and to replicate. However, since I am a beginner, I do not totally understand what I am doing and why. Also I would like to know more about connecting the device to a PC and so on.
Charts
Price
Rating
Enrollment distribution
6/1/2021
course created date
6/5/2021
course indexed date