Software Testing Interview Questions and Answer
Top 100 Software Testing Interview Question and Answer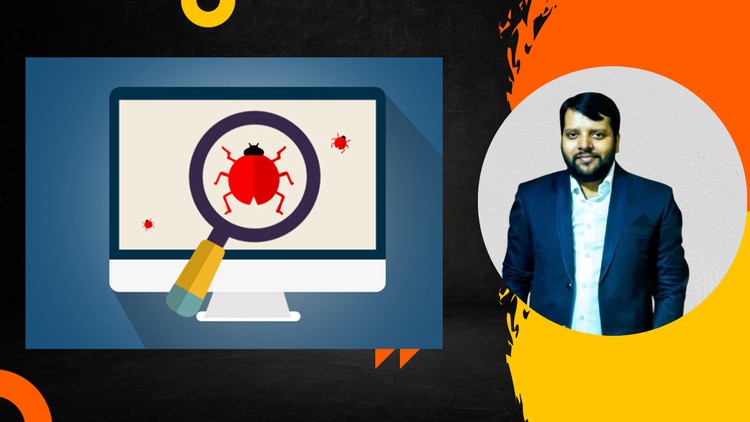 What you will learn
Crack the software testing QA interviews and get a job as a software tester, QA Analyst, QA Engineer, Manual Tester & Manual QA Learn how to
Learn how to answer the most common software testing interview questions
Learn most important question series and answer by most experienced QA
How to ask logical question related with Software Testing
Description
The complete course on how to crack the interview and get a job as a Software Tester, QA, Manual Tester, QA Analyst, Website Tester & QA Engineer.
If you want to get Software Testing job at a great company but you are intimidated by the interview process and the technical questions? Do you find yourself being confused or overwhelmed by the software testing interview? Look no further!! Because this course is your answer to all the problems, hesitations and fears you have about the software interview. Using the strategies, exercises, tips & tricks taught in this course, you will learn how to get job offers from top tech companies.
The demand for software testers is increasing at an insane rate right now. There are more and more technology companies that are being started now a days and all of them require software testers. This is the best time to learn the concepts taught in this course and get a great paying job.
This course is created based on personal interviews and feedback from managers who hire software testers. Nothing is held back as all the secrets are shared in this course to increase your chances at landing a job.
Here is what you will learn in this course:
How to answer the most important software testing interview questions

This course will provide you scripts on how to answer questions and emails from employers

How to write a resume and how to apply for jobs

How to get more interviews

Tips and tricks to stand out from other candidates
Content
Software Testing Foundation Question & Answer
Fundamental Interview Question and Answer
SDLC & STLC based Question
TYPE Of testing based Question
Project Based Question
How to create better resume
Resume Tips and How to Create Resume
Reviews
All the session is excellent, they provide useful information for beginners who want to start a career as a software tester.
Charts
Price
Rating
Enrollment distribution
10/4/2023
course created date
10/11/2023
course indexed date