Digital Marketing Business Online For Free Social Media 2023
Setup Online Profiles For Your business on Facebook, Instagram & Google My Business & website to get optimized SEO
Social Media Marketing
category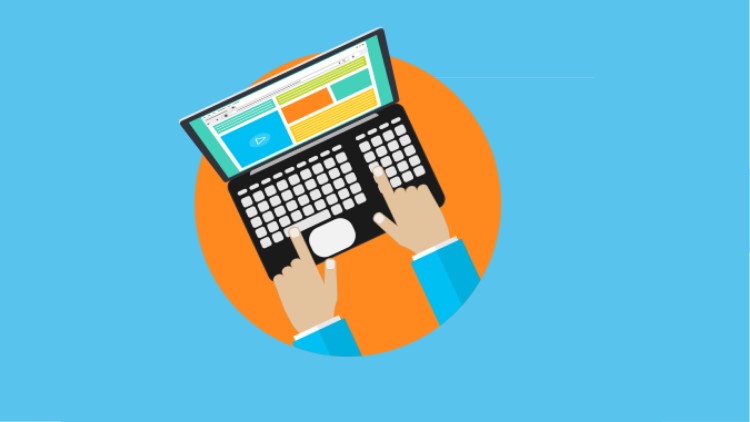 What you will learn
Setup Digital marketing & social media platforms
Get a Google Business Listing & website with no investment
Facebook Marketing
Instagram Marketing
Setup any business digital channels
Description
Setup your online identity for business with no cost to get you on top of organic search quick and easy
We teach you how to setup your Digital & Social media platforms for any business to appear in organic search results & market it very easy to promote your business or service.

5 Star reviews By Students:
1) I am very much satisfied with the course. It is really helpful to those who are having their start-up and want to create a presence on Social Media. It's strongly recommended. The instructor is really to the point and engaging. ~ Hiren Kakkad
2) It was an eye-opening course for me and have gotten new and adequate knowledge about digital marketing ~ Ayodeji Oluwasegun
3) Very helpful, love this Zkshiekh khursheed

Do not enroll if you are at intermediate level with your social media skills.

This part contains knowledge and skills from top platforms of social media, you can use these skills to get any business started from scratch or update changes into any existing business to get higher results.

What you will learn :
1) Google My Business - Get Find On Google Map & get organic traffic along with a free website to showcase your business.
2) Facebook Marketing - Setting up your facebook page with optimized keywords, automate page & engage with the audience..
3) Instagram Marketing - Easy was to make a business profile in minutes & sharing about your business with the right hashtags.
Course details :
You'll go from beginner to extremely high-level with each part of the series. This is the basic & in future, we will create courses for people at intermediate & advance level and your instructor will take you through each step of each part of the career development series.

By the end of the course, you will be confident with your skill and would know exactly what you need to have to do in setting up or handling social media for your own business, at work or for your own clients.
All the strategies, tips, techniques and tools recommended are either free or very cost-effective & result oriented.

You'll also get:
* Chance to join our intermediate & Expert level courses to update your skill.
* Personal coaching for individuals and teams.
* Lifetime Access to The Course
* Fast & Friendly Support in the Q&A section
* Udemy Certificate of Completion Ready for Download
* A 30 Day "No Questions Asked" Money Back Guarantee!
This offer won't last forever.
Enroll today & take your first step in becoming a Social Media, Online Marketing & Video Marketing Expert!

Content
Digital Marketing - Google My Business
Creating Your Google My Business Listing
Creating A Website Is so Easy here.
I am here to help
Adding Products & Service To Website
Creating an effective offer for traffic
Business Listing Overview And Settings
Social Media Marketing - Facebook
Facebook Page Setup
Before You Go Ahead
Settings - General
Settings - Messages Automation
Settings - Page Info, Template And Roles
Invite Friends and CTA Button Setup
Creating an Attractive Facebook Post
Social Media Marketing - Instagram
Setting Up Instagram Profile
Instagram Stories Engagement
Bonus Course
90% Off My All Courses February 2020
Reviews
It is about how to setup Social Media for businesses instead of Digital Marketing Business for Social Media
Offered in English, almost half of the lessons are in Urdu/Hindi; many of other "chapters" are just invitations to purchase mentorships. Not the expected content.
the course is very informative and explaining manything so clearly. thanks a lot to offer us these informations and essentials steps to the digital marketing .
Just for beginners creating Facebook and Instagram pages. Nothing of much value. Should at least mention for beginners.
this is actually fills you with the basics like how to create google business, Facebook and Instagram and to post feeds. its a good deal, where you can learn more things in google business and facebook.
I liked the way the tutor teaches us the topic and after seeing this the learner will surely get his hands on creating a business online.
it is easy to understand. however, i need more clarity with the captions. most of the time, the subtitles are wrong.
The course was more like a guide to create Instagram and Facebook profile, Or I can say, It was itself an advertisement for his paid course. But it's good for those who are totally new to create pages on insta and fb.
The course is very concise and straightforward. it is exactly what I have been looking for to kick start career in Digital Marketing
I am very much satisfied by the course. It is really helpful to those who are having their start up and want to create presence on Social Media. It's strongly recommend. Instructor is really to the point and engaging.
Olowookere
November 11, 2018
it was an eye opening course for me and have gotten new and adequate knowledge about digital marketing.
Coupons
| Submit by | Date | Coupon Code | Discount | Emitted/Used | Status |
| --- | --- | --- | --- | --- | --- |
| - | 11/3/2019 | NOVEMBER3 | 100% OFF | | expired |
| - | 11/3/2020 | 31OCT2020 | 100% OFF | 40000/2583 | expired |
| - | 5/1/2021 | 303030 | 100% OFF | 40000/9499 | expired |
| - | 1/24/2022 | 220122 | 100% OFF | 1000/996 | expired |
| - | 2/7/2022 | 060222 | 100% OFF | 1000/944 | expired |
| - | 3/28/2022 | FREEE3 | 100% OFF | 1000/967 | expired |
| - | 3/29/2022 | FREEE1 | 100% OFF | 1000/969 | expired |
| - | 3/30/2022 | FREEE2 | 100% OFF | 1000/977 | expired |
| - | 4/6/2022 | AAAAA1 | 100% OFF | 1000/905 | expired |
| - | 4/30/2022 | A30422 | 100% OFF | 1000/997 | expired |
| - | 6/3/2022 | A31522 | 100% OFF | 1000/740 | expired |
| - | 7/14/2022 | 150722 | 100% OFF | 1000/831 | expired |
| - | 7/26/2022 | 240722 | 100% OFF | 1000/545 | expired |
| - | 8/1/2022 | 310822 | 100% OFF | 1000/932 | expired |
| - | 8/7/2022 | 050522. | 100% OFF | 1000/451 | expired |
| - | 9/1/2022 | 310822A | 100% OFF | 1000/987 | expired |
| - | 9/22/2022 | 210922 | 100% OFF | 1000/925 | expired |
| - | 9/27/2022 | 2892022 | 100% OFF | 1000/965 | expired |
| - | 10/3/2022 | 3082022 | 100% OFF | 1000/785 | expired |
| - | 10/13/2022 | 131022 | 100% OFF | 1000/841 | expired |
| - | 11/1/2022 | 310022 | 100% OFF | 1000/742 | expired |
| - | 11/3/2022 | 301022 | 100% OFF | 1000/765 | expired |
| - | 11/24/2022 | 231122 | 100% OFF | 1000/984 | expired |
| - | 12/1/2022 | 29NOV22 | 100% OFF | 1000/996 | expired |
| - | 12/2/2022 | 30NOV22 | 100% OFF | 1000/171 | expired |
| - | 12/19/2022 | 181222 | 100% OFF | 1000/960 | expired |
| - | 12/28/2022 | 280822 | 100% OFF | 1000/744 | expired |
| - | 12/31/2022 | 3111222 | 100% OFF | 1000/990 | expired |
| - | 1/24/2023 | 240123 | 100% OFF | 1000/949 | expired |
| - | 1/29/2023 | 290123 | 100% OFF | 1000/982 | expired |
| - | 2/3/2023 | 402023 | 100% OFF | 1000/290 | expired |
| - | 2/23/2023 | 230223 | 100% OFF | 1000/867 | expired |
| - | 3/1/2023 | 280223 | 100% OFF | 1000/611 | expired |
| - | 3/11/2023 | 3102023 | 100% OFF | 1000/984 | expired |
| - | 3/25/2023 | 21032023 | 100% OFF | 1000/947 | expired |
Charts
Price
Rating
Enrollment distribution
4/27/2018
course created date
9/17/2019
course indexed date