Social And Emotional Learning
Towards Excellence as a priority!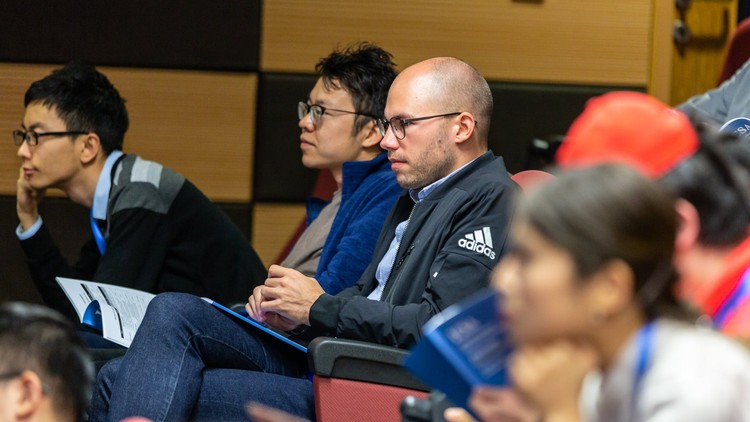 What you will learn
Social Awareness, Relationship Skills, Self Awareness, Student Competencies & Decision Making.
Description
The module actively presents initiatives towards Social and Emotional Learning (SEL). The inertia is towards Social Awareness, Relationship Skills, Self Awareness, Student Competencies & Decision Making as a priority for Students/ Teachers/ Mentors engaged in academics towards excellence as a part of life in anything and everything they do. This predicts about how to explore well being of self and the the learners in particular.
As teachers, we must not use technology as a silicon coating, but with harnessing the power of technology to connect with our students. No more it is about copying and pasting which we have had been doing over the years. For power corrupts politicians so as the PowerPoint corrupts the teachers, if it has just slides and no explanations. For a matter of thought and intelligence, the platform should be to share for show rather than expecting it to be the only parcel for knowledge delivery. There is a certain need to implement a new way of teaching through technology and hence a digital pedagogy is what is required the most. The teachers need to introspect how children may learn in this networked environment. We can't simply take a text book and deliver it digitally, rather the need here is to explore the power to harness the best via connectivity and creativity to connect.
We just can't actually think and re-discover the chalk board and make it a smart board to deliver knowledge. What is required is a novel mindset of love, care and delivery of priorities for our children within classrooms. We ultimately need a different paradigm for teaching, a different pedagogy which talks about creation, control of chaos, connect to correcting and above all consumption to creation. The teachers need to change their thinking of how they are going to use technology in education.
The QUALITY Tool in action. Cheers. Happy Learning.
The traits are delivered with proper definition and spectrum for better learning. It talks about the spectrum of reducing the waste created by poor direction or bad management at any level in order to achieve the expected results.
Happy Learning.
Content
Introduction
Introduction
About SEL- The Social & Emotional Learning
SEL- Flavour of Excellence
Collaboration of SEL
Making SEL Effective
Keys to SEL Module
Integration of SEL in Academics
Conclusion
Bonus Lecture
3/26/2019
course created date
11/21/2019
course indexed date