【拯救者】数据库系统概论速成
【拯救者】数据库系统概论速成(含期末真题讲解)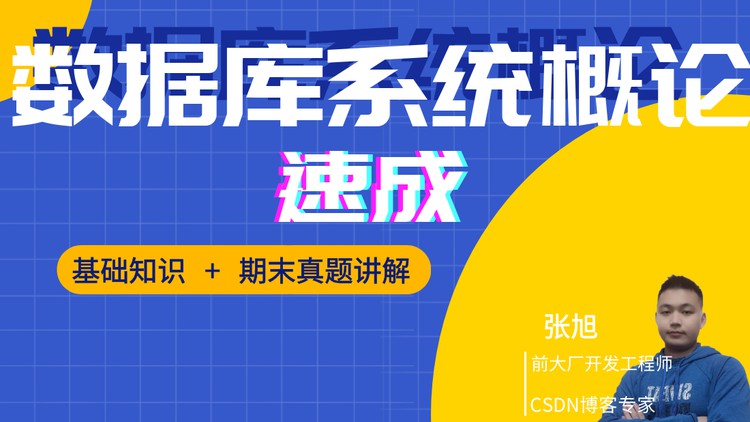 What you will learn
掌握数据库系统概论基础知识
培养你的解题思维
扫清数据库系统盲区
熟练使用数据库
Description
基础阶段内容全面,语言通俗易懂(翻译书中的语言为人话),

老师精心研究百份考卷,总结每一个考点,同时结合你肯定可以听懂的骚话,扫清你的数据库系统盲区

真题阶段为你提供解题思路,培养你的解题思维,同时点明考点,结合文档进行重点解读,加深你的印象.

只为你的高分,我们交个朋友!让每位学生都可以学的起!!
At the basic stage, the content is comprehensive and the language is easy to understand (the language in the translated book is human language),

The teacher carefully studied hundreds of test papers, summarized each test site, and cleared the blind area of your database system in combination with the blatant words you must understand

The real problem stage provides you with problem-solving ideas, cultivates your problem-solving thinking, points out the test sites, and carries out key interpretation in combination with the documents to deepen your impression

Just for your high score, we make a friend! Let every student can afford to learn!!
6/3/2022
course created date
6/6/2022
course indexed date