Build a Self Hosted Online Course With LifterLMS & Wordpress
Learn how to use LifterLMS to sell online courses on your own website or blog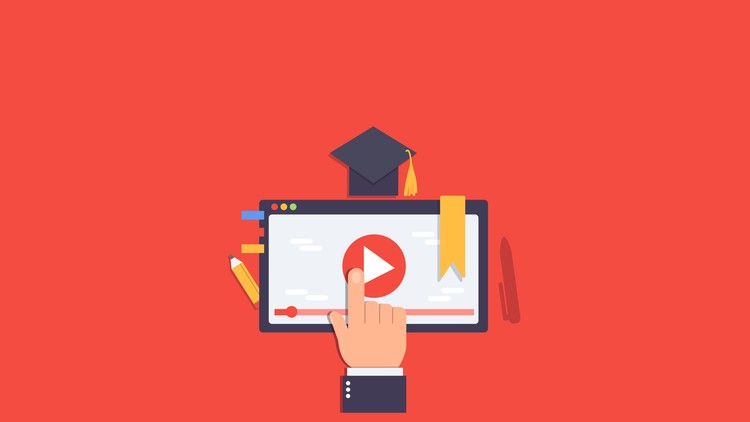 What you will learn
Understand if LifterLMS is a good choice for them
See all the features of LifterLMS
See the differences between paid and free versions of LifterLMS
Description
*Last Updated August 2018*
In this course I'm going to walk you through a plugin for Wordpress called LifterLMS.
You can use this plugin to build your own self hosted online course on Wordpress.
The base plugin is free which will give you a wide range of features such as:
Course management for unlimited courses

Membership levels

Payment integration

Page protection

Custom content

Gamification

Student Analytics & Reporting

Drip Content

Coupons

And much more.
Inside the course I walk you through all of these features, the quick setup and a demo site I installed the plugin on. I also walk you through the difference between both the free and paid versions of the course including the upgrade they call the 'Universe Bundle'. 
If you are looking to start selling online courses on your own website you should definitely consider LifterLMS. 
Content
Introduction To The Course
Introduction To LifterLMS
Need Help?
LaunchPad Theme Demo
Setting Up LifterLMS
Quick Start Setup
Real Quick..
Working with LifterLMS
Adding Courses and Settings For Your Course
Membership Levels - Achievements - Certificates
Orders - Coupons - Vouchers
Extra Extensions With The Universe Bundle
Universe Bundle Extensions and Conclusion
Running Into Any Coding Issues?
My Resource For Quick Help With Coding Problems
Bonus
Bonus: How I'm Landing $1000 Clients Every Month
Reviews
It is short, to the point and very concise which is what I look for in online learning video. Great Job!
Ce cours est une introduction à l'utilisation de LifterLMS. Une version plus fouillée serait très utile pour ceux comme moi qui voudraient aller plus en profondeur dans l'utilisation de ce plugin
A good start-up to learning the Lifter LMS plugin but would have preferred a more detailed version to earn a 5-star
I enjoy the material but find that it's limited to only one company which makes me realize this course is a promotional course. But the information is still valuable
Great and powerful course that teaches you on how to self host your courses. The walkthrough in this course and the plug-in being introduce will change your life. This is a quick and concise course that can open more streams of income for you and start earning that millions of dollars. This course has short, practical videos that can definitely help you on becoming a successful entrepreneur. A entrepreneur who earns passive income and less stress. The instructor definitely is an expert on the field of marketing. You will learn additional lessons and resources to improve your chances in becoming a millionaire online. Learn from this course and start creating your first profitable self hosted online course. Thank you so much :D
Unfortunately, I did not achieve my learning objectives. The instructor moves very quickly from section to section merely explaining the various fields. I would have like to have created a dummy Online Course by the end of the lectures.
1/19/2017
course created date
11/20/2019
course indexed date