Salesforce Admin Masterclass: Salesforce Admin For Beginners
Salesforce For Non Technical Workforce - Master Salesforce Admin Skills And Pass Salesforce Admin 201 Exam With Ease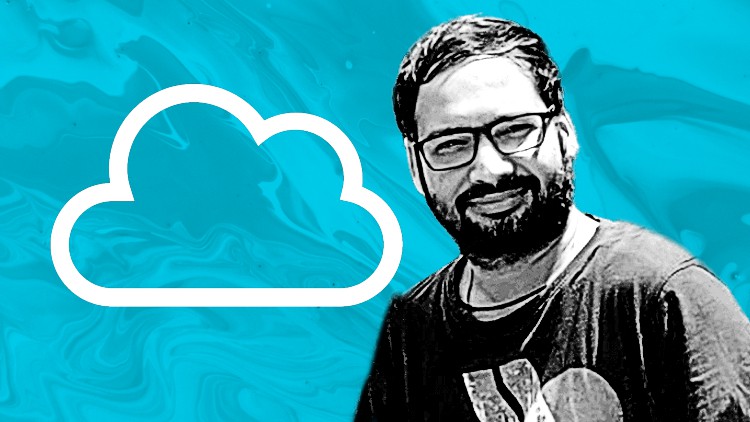 What you will learn
Pass Salesforce Admin 201
Learn Salesforce From A Non-Technical Perspective
Hands-on Salesforce Projects
Step by Step Instructional Guide For Every Video
Description
Become a Salesforce Administrator and Pass the Salesforce Admin 201 Exam in days, not weeks This course unlocks a new world for you.
Most Fortune companies use Salesforce to manage their operations and now You can have a chance to learn this skill and work for them.
I have designed this course with a special focus on the Non-Technical Audience. These include students who wish to start their career in the most precise and secure way or working professionals who wish to change their career to a more enriching and reliable job role

Exam Topics Covered (As Per Official Exam)

Configuration and Setup 20%

Object Manager and Lightning App Builder 20%

Sales and Marketing Applications 12%

Service and Support Applications 11%

Productivity and Collaboration 7%

Data and Analytics Management 14%

Workflow/Process Automation 16%
Worried about hand-holding?

I will be answering all your questions and guiding you throughout your journey. This is not just an online course but a whole new experience.
Do not forget that I have taught university students for more than a decade and I am well versed in teaching methods that even a high school student can learn this.

Passing the exam vs Practical application of knowledge:
The major goal of this course is to pass the Salesforce Admin 201 Exam but not with a compromise in the practical application of the knowledge hence I will be covering both - the important concepts as per the exam and the important concepts as per the interviews and real-life experience. In fact, the reality is, The more practical experience you have, the easier the exam becomes and that is my ultimate strategy for you.

Enroll now and take the next step towards your promising future!
Content
Introduction
Course Introduction Video
Launching Your Developer Edition Instance
App Launcher
Tabs, Objects, Records and Fields
Creating A Record
Object Manager
Company Information And Users
Profile Audit Trail And Login History
Custom Objects
Creating A Custom Object
Exploring Our Newly Create Custom Object
Custom Files
Creating a custom field
Exploring our newly created custom field
Classic and Lightning experience
Exploring classic salesforce experience
Exploring Lightning salesforce experience
Working with schema builder
Adding objects in schema builder
View object relationship via pictorial representation
Creating and adding new custom objects
Hiding, Viewing and Removing objects
Types Of Relationship In Salesforce
Exploring lookup Relationship
Exploring Master Detail Relationship
Rollup Summary Field
Exploring Rollup Summary Field
Creating Formula Field
Create Formula Field To Render Result
Creating Users In Salesforce
Creating New User
Examine Default Users In Salesforce
Types Of Navigation Apps In Salesforce
Learning About Standard Navigation Apps
Learning About Console Navigation Apps
More About Standard And Console Navigation Apps
Creating Text Related Field
Creating Text Field
Creating Text Area Field
Creating Text Area (Long) Field
Creating Text Area(Rich) Field
Creating Sections In Layout And Placing Text Related Field
Creating Fields using Picklist And Picklist Multi select fields
Creating Fields Using Picklist
Creating Fields using Picklist And Picklist Multi select fields
Placing Picklist And Picklist (Multi-select) Fields In Page Layout
Creating Global Value Sets For Picklist and Picklist (multi-select)
Creating Global Value Set
Creating Picklist Field Via Global Value Set
Creating Picklist (Multi-Select)Field Via Global Value Set
Configuring Different Layouts In salesforce
Configuring Page Layout
Configure Compact Layout
Exploring Different Types Of Tracking In Salesforce
Learning About Feed Tracking
Learning About Feed History Tracking
List View In Salesforce
Creating Custom List View
Configuring And Sorting Fields In List View
Applying Filters In List View
Display Records In Tables, Kanban And List-View
Applying Validation Rules In Salesforce
Creating Validation Rule For Top Of The Page
Creating Validation Rule For Specific Field
Learning About Record Types In Salesforce
Creating Different Page Layouts
Creating Different Record Types
Email Templates And Email Alerts In Salesforce
Creating Email Template
Using Email Templates To Send Email
Using Email Alert To Send Email Automatically
Managing Activities In Salesforce
Creating Task Record
Manage Calls And Creating Events
Send Emails Through Activities
Creating Custom Object
Types Of Actions In Salesforce
Creating Global Action
Creating Object Specific Action
View Setup Audit Trails In Salesforce
Manage View Setup Audit Trail
Data Import Wizard
Learning About Importing Data
Creating Duplicate And Matching Rules In Salesforce
Creating Duplicate Rule
Creating Matching Rule
Introduction To Data Security
Introduction To Data Security
Types of Data Security
Organization Level Security
Object Level Permissions
Field Level Permissions
Record Level Security - OWD
Exploring Profile and Permission Sets
Ristrict Object & Field Label Permissions
Adding Permission to Users via Permission Set
Record Sharing with Different Ways
Share Records using Role Hierarchy
Share Records using Sharing Rules
Share Records Using Manual Way
Learning About Workflow Rule in Salesforce
Introduction to Workflow Rule
Implementing Email Alerts by Workflow Rules
Updating Fields via Workflow Rule
Assign Task to User via WorkFlow Rule
Multiple Action in Workflow Rule
Implement Time Triggered Actions in Workflow Rule
Verifying if mail is sent or not in workflow action
Re-evaluate Workflow Rules
Working on Reports in Salesforce
Introduction to Report
Creating Tabular Report
Creating Custom Report Type
Creating Summary Report
Create a Matrix Report
Prepare Charts in Report
Bucket Field in report
Purpose of the bucket field in report
Create Report for Duplicate Record
Export a Report Data
Working on Dashboard in Salesforce
Introduction to Dashboard
Creating Dashboard
Place Report and Dashboard on Lightning Page
Share Report on dashboard with Users
Learning About Lightning App Builder
Lightning App Builder - App Page
Lightning App Builder - Home Page
Lightning App Builder - Record Page
Examine App Exchange in Salesforce
AppExchange - Basics, Download & Install Apps
Exploring Process Builder in Salesforce
Introduction to Process Builder
Send email through Process builder
Create a Record through Process Builder
Exploring Flow Builder in Salesforce
Introduction to Flow Builder
Implementing Screen flow
Recording Triggered Flow
Exploring More About Salesforce
Account and Contacts in Lightning Experience
Understanding Lead Conversation Process in Salesforce
Basics Campaign in Salesforce
Standard vs Console Navigation in Sales App
Service Cloud for Lightning Experience
Reviews
Not up to my expectations: First; the teacher's accent greatly limits my acceptance, and some keywords are misleading for me; Second; there is no connection with the exam during the course of the lecture. The teacher should connect the knowledge points with the exam to facilitate our key memory; Third; the content is confusing, and several chapters are repeated (such as 91 and 92); Fourth: Some video images are not clear, which affects my viewing; Fifth; in general, this course is not for beginners, the pace is a bit fast, and it is assumed that you have already seen the basics on the trail mix, so some of the course content is not explained.
It was simple to understand the difference btw Page and Contact layouts how to add or removed, move fields.
Goes very fast, I'm to follow along and do the activities on a second screen, but the pace makes it difficult
It is a perfect fit for me. Just loved the course. Never knew salesforce was so easy. Got to learn so many new things. I am just half way and writing this comment. Eagerly waiting to complete it and learning more and more. Thank you sir for this wonderful course.
Harshvardhan
June 25, 2022
Great course to get introductory knowledge related to Salesforce Admin. Please add more topics related to Salesforce Admin
No detailed explanation, what it is and where is for what are pre requisites and constraints. This course gives one thing: setup->search with name->give details ->save that's it
Its simply amazing course for the beginners and sanjay sir , you have explained it from very basis . so i would one of the best for beginners .
Training examples are very random , its assumed that people knows how salesforce works . new person who has first interaction with sales force will get confused
I liked this course very much, I practiced everything side by side with each lecture which was more helpful in getting a quick understanding and experience!
even though it is recorded and you can rewind the Video, i still find the explanation is a bit too fast. Some overview chart at the beginning of Video would be great as well.
I like to work alongside the teacher in my own Salesforce Org and am able to do so with this class since it's a recorded video. I would have liked more videos in between subjects for practice and quizzes/review. All in all, it's a good class at a good price.
El profesor explica en detalle cada una de las partes de Salesforce con ejemplos claros. Recomendado!
Its a great session, short and crisp with all important points. It will be helpful if we get videos on other salesforce concepts as well.
This is the best ever Salesforce Admin course. Thank you for these series of amazing small lectures. Loved them a lot.
Good for Admin beginners who are new to it, if have little knowledge or experience, you will get things perfectly.
Coupons
| Submit by | Date | Coupon Code | Discount | Emitted/Used | Status |
| --- | --- | --- | --- | --- | --- |
| Ignacio Castro | 12/14/2021 | YEAREND | 100% OFF | 1000/371 | expired |
| - | 2/9/2022 | 92C353B9C9D5B6913131 | 100% OFF | 1000/838 | expired |
| - | 11/20/2022 | D5E8D063C77550DE51B0 | 100% OFF | 1000/820 | expired |
Charts
Price
Rating
Enrollment distribution
8/15/2021
course created date
12/14/2021
course indexed date
Ignacio Castro
course submited by