Raid, LVM, ZFS, iSCSI protocol & Fog PXE on CentOS Linux 8
Storage Area Network (SAN) Configuration with zfs Filesystem on CentOS linux 8 /RHEL8 & Setup Fog PXE Boot Server (2021)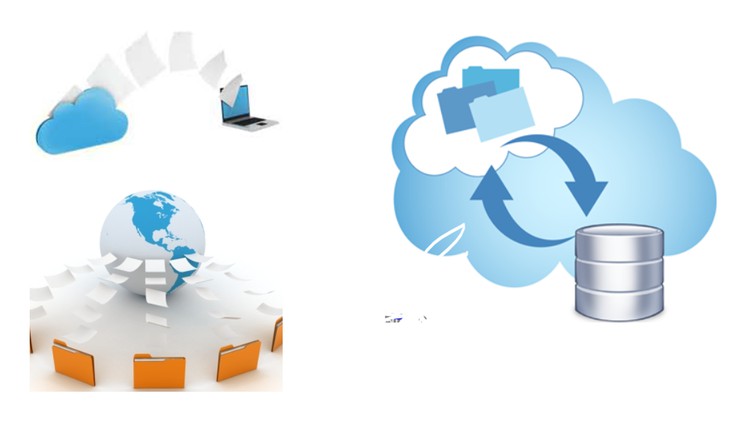 What you will learn
Software raid configuration.
LVM creation and management.
zfs filesystem for storage area network configuration.
iSCSI target and initiator configuration on zfs volume
Fog Pxe installation and configuration
nfs configuration
Description
RAID Configuration.
1) Linear Mode
2) Raid 0
3) Raid 1 and raid 4.
4)Raid 5 and raid 10
5) Replacing faulty disk from mirror raid .
LVM configuration .
1) Createing lv on raid drive.
2) Extent VG.
3)Extend LV.
4)Reduce LV.
5)Remove LV and VG.
ZFS Filesystem.
1)Installaing ZFS pakages.
2)Data Protection and raid levels.
3)Creating ZFS pools.
4)Creating ZFS Filesyetem Volumes.
5)Thin Provision de-dublication and compression.
6)Crateing Snapshot.
7) Export zfs storage from iSCSI protocol.
NFS
1)NFS server configuration
2)NFS client configuration
3)mount NFS folder permanently in client host
Fog PXE boot
1)introduction
2)installing debian base VM on virtual box
3)setup static IP to VM
4)configure Fog PXE boot server
5)dhcp settings
6)capturing images
7)deploying images
Content
Software Raid configuration with mdadm tool
CentOS 8 installation on raid 1 drive
Add Storage Disks to CentOS 8 virtual machine
Linear Mode
Raid 0 configuration
Raid 1 and raid 4 configuration
Raid 6 configuration
Raid 5 and raid 10 configuration
Replacing a Failed Mirror Disk in a Software RAID Array
Logical Volume Manager (LVM)
configure LVM on raid drive
vgextend
lvextend
lvreduce
Remove lv and vg
Zettabyte file system ( ZFS)
zfs overview
Installing ZFS packages
Raid0, raid1 and raid5 configuration from zpool
Raid10 configuration from zpool
Destroy Zpool
Create ZFS filesystem
Destroy Filesystem
Thin Provision
Storage Area Network or iSCSI storage configuration on zfs
NFS configuration.
NFS server configuration.
NFS Client configuration.
Mount NFS shared folder permanently in client host .
Remote desktop configuration in ubuntu and CentOS
RDP on CentOS
RDP on Ubuntu
VMware workstation installation
FOG server PXE boot
Introduction of Fog Server
Install Debian base VM on virtualBox like Ubuntu server edition
Set Static IP to VM
Fog PXE boot Server Configuration
Set DHCP boot config file in router or firewall or DN
Capture the image from existing VM
Deploy image to new VM
cappturing windows image and and deploy like clone to other vm documents
Reviews
audio is not good. unable to hear full conversation, but able to understand and follow the course content
12/2/2020
course created date
12/4/2020
course indexed date