Ethical capitalism
Economics for Quakers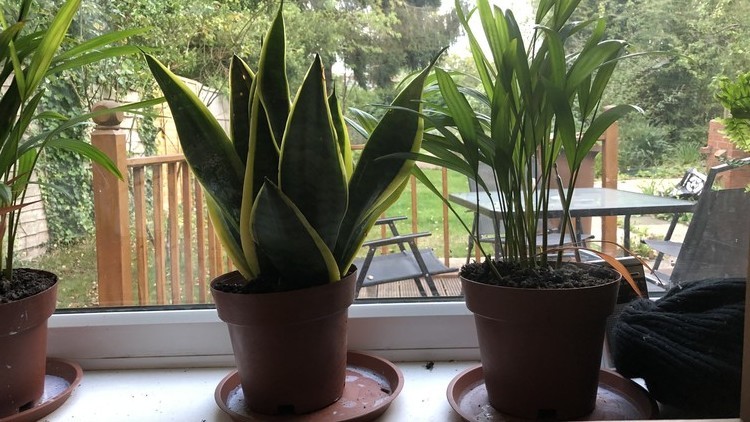 What you will learn
Quaker values applied to economics
Economics from a viewpoint perhaps not considered before
Description
Notice: Please do NOT enrol on this course on impulse, thinking you might watch it later. Maybe show an interest on impulse, yes, but before you enrol, watch the Preview videos, read the Course Description and then make a decision. If you then enrol then please start the course as soon as possible. Watch the lectures, look at the workbooks and join in the discussions. Joining my courses is a serious business and I want you to get the most out of your study – but I also want you to enjoy the course.
That is why I am asking that you only enrol because you really want to and that you start the course intending to make full use of all the resources.
You will be very welcome.
Part 1: Quakers and economics
Why do Quakers want a new economy?

10 principles

A Quaker view of tax

Goodbye to economic man

Quaker values and economic valuations

Quakers and national income
Part 2: essays to make you consider
The nature of money

Corporations and business

Economic misinformation debunked

Free trade, free markets, and morality

Development, aid, and foreign debt

Macroeconomics and national accounts

Interest, discount rates, and uncertainty

Externalities and environmental concerns

Behavioral and neuro-economics
Part 3
Resources to make you think:
Good work in the new economy
This booklet examines employment and business structures to enhance human and non-human life.
Energy in the new economy
This booklet outlines how we can transition to a green and fair energy system.
Booklet 4 – Money, banks and finance in the new economy
This booklet explores how the banking system and money creation could be fairer.
Booklet 5 – The role of markets in the new economy
The booklet analyses how markets are framed within capitalist economies and how new economy markets differ.
Booklet 6 – Ownership in the new economy
The booklet reviews the political power of ownership and looks at examples of progressive and sustainable models for property stewardship.
Booklet 7 – Building the new economy
The final installment of the series sets out the resources, actions and ideas that are fundamental to our future economic wellbeing.
Quakers and economic justice
Part 4
Quakers and animals
Content
Introduction
The Oxford Diploma
Why do Quakers want a new economy?
Why do Quakers want a New Economy (pt 2)
The Ten Principles (in brief)
A society's values and beliefs matter for its economy
The enhancement of all life
Over-consumption
Equal right to access
Participation in Community Life
People First
Money
A fundamental equality is recognised
The tax system redistributes
Business structure
A revitalised, participative and more truly representative democracy
Conclusion
Quaker view of tax
Tax Justice and Peace (part 1)
Tax Justice and Peace (part 2)
Tax Justice and truth
Tax Justice and Equality
Tax Justice and Simplicity
Quakers and conscientious objection to taxation for military purposes
We need to talk...
Tax and Brexit
Reviews
This was great description about capitalism and their theories. Even when we in train we can still learn from this lecture,
Good course. Instead of presenting the material with opinion the course invites you to question the content bing present and to voice your own opnions. This is great way to teach, to encourgae debare rather than just accepting personal opinion as fact. This course is about student (and teacher) particupation and I strongly encourage everyone to voice their thoughts, even if its just to ask a question. Well done on the course Chris
It is an interesting and specific topic that it is currently being discussed globally in Political Economy, and that is what the course is all about . Very interesting points of view and material is displayed during the course. I have previously enjoyed Professors Chris' other courses, so if you are into economics and like detailed paused and reiterative explanations, which is the best way to learn for me (and probably for most of us as far as I know), you will certainly learn a lot and enjoy in the process too. This course, surprisingly, is not as long as some of other courses that the instructor has on Udemy, the first half deals with the topic and most of the second part of the course deals with important Covid19 advice and teaching/learning insights which I am interested in so it was great for me, but some people may don't want to go over with those lectures, up to them. Overall a nice treat for me As for all other couses made by this instructor, you can expect prompt replies, and discussion forums to fluorish, what is raised goes to charity (animal shelter) so you will learn and contribute to a good cause; highly recommended!!
Coupons
| Submit by | Date | Coupon Code | Discount | Emitted/Used | Status |
| --- | --- | --- | --- | --- | --- |
| - | 12/6/2019 | CORBYNOMICS | 100% OFF | | expired |
| - | 2/10/2020 | EYASSALEM2 | 100% OFF | | expired |
| - | 12/31/2020 | NEWYEAR | 100% OFF | 40000/3336 | expired |
| - | 6/28/2021 | ECONOMICS21 | 100% OFF | 40000/1089 | expired |
| Angelcrc Seven | 8/26/2021 | COURSEROCKS.COM | 100% OFF | 40000/650 | expired |
| Angelcrc Seven | 4/21/2022 | SPRING2022SALE | 100% OFF | 1000/959 | expired |
| - | 10/18/2022 | ETHICSECONOMICS | 100% OFF | 1000/603 | expired |
| - | 1/24/2023 | ETHICALECONOMICS | 100% OFF | 1000/942 | expired |
Charts
Price
Rating
Enrollment distribution
9/2/2019
course created date
11/20/2019
course indexed date