The Complete Python Game Development Course for 2023
Learn Python by Designing Games From Scratch | From Zero to Hero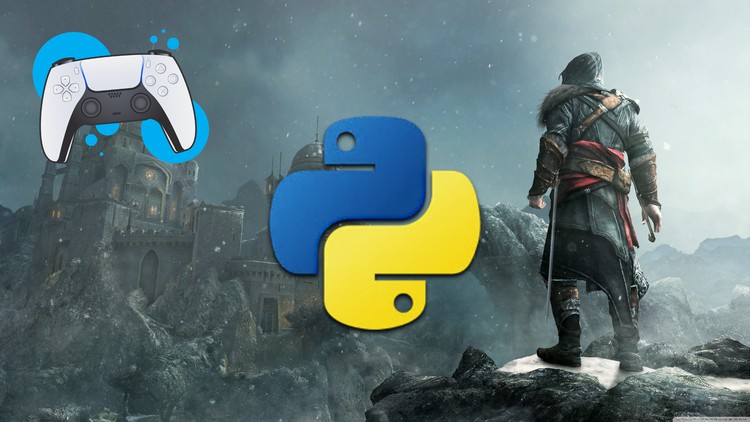 What you will learn
Learn the Python basics and apply them to real world projects.
Learn how the Object Oriented Programming is used in practice.
Create playable games, for your own sense of achievement.
Take user inputs to change the game state.
Animating game characters and the displayed text
Playing music and import pictures inside a game
Description
Learn Python by developing fun games from scratch. This course is for everyone who has desire to learn Python. The game complexity increases with every section and you will be able to rise your knowledge throughout the course.
You will develop amazing games and you will see how Python works moving things on screen and objects interaction. You will also create and import pictures used in the games and get familiar with creating randomly movable enemies, animating the game characters and playing music and sounds while playing the game.
You will use Python and Eclipse to create games with progressively increased difficulty. By the on of this course you will be able to fully design operational game including creation of objects and positioning of custom pictures and other components on the gameplay.
This course covers the following Python topics:
Animating game objects

Implementing loops and classes

Using Pygame package to simplify game development

Animating game text using custom fonts

Development of menu screens and buttons

Taking input from the mouse/touch/keyboard

Randomizing game events

Resizing game objects
The course includes two introductory sections. This means regardless on your experience with this products you can first learn the basics and then continue to develop the actual games.
You will be able to join a game development community ready to help you every step along your game development career.
Content
Introduction
Introduction
Why Learning Python for Game Development
Important Course Notes & Source Code
Introduction to Python
Print Objects and Data Types
Taking Inputs From the User
Logical Operations
Exercise 1: Inputs and Logical Operations
Operations with Strings
Arithmetic Operations
Comparisons & Logical Operations
If Statements
Exercise 2: If Statements
Loops
Data Structures
Python Functions and Classes
Python Void Functions
Return Functions
Exercise 1: Functions
Exceptions
Classes, Objects and Methods
Exercise 2: Classes
Inheritance
Modules
Game1: Guess the Number
Guess the Number Overview
Guess The Number Developemtn
Game 2: Tic-Tac-Toe
Set Up the Tic-Tac-Toe Game
Set Borders
Player Turns
Main Game Loop
Restart and Run the Game
Game 3: Brick Breaker Advanced
Brick Breaker Set Up
Display Gameplay
Play Component Class
Display Paddle
Move Paddle
Display Ball
Display Bricks
Ball Bricks Paddle Intersection
Record The Score
Display Score and Messages
Game 4: Rabbit Hitman
Set Up Rabbit Hitman Game
Resources Configuration
Rabbit Sprite Class
Arrow Sprite Class
Enemy Sprite Class
Game Initialization
Main Class Set Up
Game Loop and Countdown
Bunny Movement Controls
Health and Accuracy
Reviews
The course is good. I like it so far, the only issue is, it seems some parts of videos are sometimes missing.
Simply installing PyDev through Eclipse is not enough. There was no instruction on downloading the latest version of Python, which contains the Interpreters that my computer was looking for. PyDev is absolutely useless if you don't have Python installed. That was a bit of a pain to work around.
Sound quality of the recordings is quite low. It is already difficult to understand him, but with the sound quality it's very difficult to pay attention. There are also no transcripts for the videos, but there are subtitles. You can't read subtitles while following the code, unfortunately. The videos all have him taking up part of the screen while the code is "leaning" away from the viewer awkwardly, when it should have been full screen coding environment. The "bonus lecture" is an invite to take another course of his in a different language, and the page advertising it is worded to Java developers. Everything was low effort.
course is good course conrant to beginar to start game development and miner problem this course some videos is not list
i love this guy he teaches me how to code and he's kinda bad like in a good way like I mean he hot and kinda cute if possible can you get me his Instagram I'm not doing this course for the code I'm doing it bc he's really really hot
you are telling the instructions too fast on how to download, I had to rewind so many times. Can you explain the code more and why we are using it instead of just saying what it does.
Alessandra
February 22, 2022
So far it's all good, however he goes sometimes too fast on what you need to click and where. You don't have a super clear view of the screen, so that makes it extra tough. So a bit slower talking and showing of what and where to click would be ideal!!
Bhargav
September 13, 2021
Not a course for a complete beginner. Not a course for an advanced person. The student must have knowledge of Java, C and/or C++; and ,must be willing to read tkinter Documentation on their own.
Its very hard to tell how good the course is after only completing Section 1. Consider asking this question perhaps after Section 4.
so far, I've only had the roadblock of there being an error when i tried to click on the lists of python interpreters, but other than that, it's good. Thanks!
Starting section the code was not very visible as the screen was positioned in an odd way. I skipped the fundamentals as I already knew them and wanted to go to the game designing. Game designing part was ok but it could be further improved as there were some section of the code where it was not perfectly explained why he the author did that furthermore the projects are taken from a blog and a book python game programming by example.
I don't like his setup and it's hard to read his code. I also already have pycharm installed and he didn't talk about what a package does so, I am left clueless. (so far)
I'm finding the speed between clicks very fast, I'm having to pause constantly and rewind over and over.
Yes, it´s excellent but I think on lesson 31 there´s a huge gap in words and things that were never explained before and I feel kind of lost. I´ll keep going to see if I can understand it.
I don't think the setup and design decisions are very expandable or concise. Formatting is hard to read and highlighting obscures words.
Coupons
| Submit by | Date | Coupon Code | Discount | Emitted/Used | Status |
| --- | --- | --- | --- | --- | --- |
| ANUBHAV JAIN | 3/21/2021 | 38CABBF5E742A43AC6E5 | 94% OFF | | expired |
| Angelcrc Seven | 3/28/2021 | F2FA97FDB5731A19DDEA | 100% OFF | 40000/29247 | expired |
| - | 4/17/2021 | B0B296A602082A38621A | 100% OFF | 40000/15489 | expired |
| Angelcrc Seven | 5/24/2021 | BA72A8E537D643CFB4A3 | 95% OFF | | expired |
| Angelcrc Seven | 7/17/2021 | 759AA6B7F04833408DAC | 95% OFF | | expired |
| - | 1/22/2022 | C088DDFBC2C82641F6DB | 100% OFF | 1000/813 | expired |
| - | 4/25/2022 | YANEV_FREE | 100% OFF | 1000/714 | expired |
| ANUBHAVJAIN | 4/29/2022 | YANEV_FREE1 | 100% OFF | 1000/662 | expired |
| - | 5/5/2022 | YANEV_FREE2 | 100% OFF | 1000/994 | expired |
| - | 5/21/2022 | YANEV_FREE4 | 100% OFF | 1000/974 | expired |
| - | 5/26/2022 | YANEV_FREE5 | 100% OFF | 1000/847 | expired |
| - | 6/9/2022 | YANEV_FREE6 | 100% OFF | 1000/861 | expired |
| - | 6/22/2022 | YANEV_FREE7 | 100% OFF | 1000/775 | expired |
| - | 6/28/2022 | YANEV_FREE8 | 100% OFF | 1000/891 | expired |
| - | 7/7/2022 | YANEV_FREE9 | 100% OFF | 1000/938 | expired |
| - | 7/21/2022 | YANEV_FREE10 | 100% OFF | 1000/974 | expired |
| - | 7/27/2022 | MYFREE11 | 88% OFF | | expired |
| - | 8/3/2022 | MYFREE12 | 100% OFF | 100/62 | expired |
| - | 8/11/2022 | MYFREE13 | 100% OFF | 1000/966 | expired |
| - | 8/25/2022 | MYFREE14 | 100% OFF | 1000/669 | expired |
| - | 9/6/2022 | MYFREE15 | 100% OFF | 1000/956 | expired |
| - | 9/20/2022 | MYFREE16 | 100% OFF | 100/42 | expired |
| - | 10/11/2022 | MYFREE17 | 100% OFF | 1000/935 | expired |
| - | 10/21/2022 | MYFREE18 | 100% OFF | 1000/804 | expired |
| - | 11/15/2022 | MYFREE19 | 100% OFF | 1000/984 | expired |
| - | 12/8/2022 | MYFREE21 | 88% OFF | | expired |
| - | 12/14/2022 | MYFREE22 | 100% OFF | 1000/876 | expired |
| - | 1/12/2023 | MYFREE24 | 100% OFF | 1000/984 | expired |
| - | 1/20/2023 | MYFREE25 | 100% OFF | 1000/990 | expired |
| - | 1/27/2023 | MYFREE26 | 100% OFF | 1000/986 | expired |
| - | 2/10/2023 | MFREE1 | 100% OFF | 1000/984 | expired |
| - | 2/18/2023 | MPFREE2 | 100% OFF | 1000/818 | expired |
| - | 3/14/2023 | FREECOURSE1 | 100% OFF | 1000/936 | expired |
| - | 3/29/2023 | MARCH-FREE | 100% OFF | 1000/998 | expired |
| - | 4/20/2023 | CODEFREE | 100% OFF | 1000/869 | expired |
| - | 5/25/2023 | MAY-FREE | 100% OFF | 1000/978 | expired |
| - | 6/7/2023 | JUNE-FREE | 100% OFF | 1000/990 | expired |
Charts
Price
Rating
Enrollment distribution
SkillShare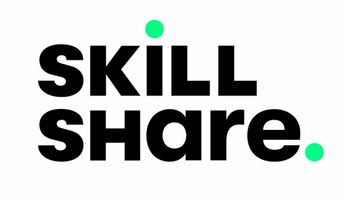 Unlimited access to 30 000 Premium SkillShare courses
30-DAY FREE TRIAL
Shopify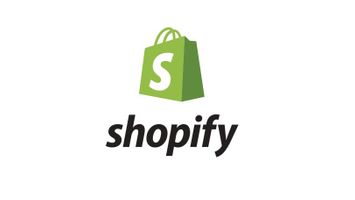 Sell online with Shopify
3 months for 3 €
2/20/2021
course created date
3/21/2021
course indexed date
ANUBHAV JAIN
course submited by