EFT Your PTSD and Trauma
EFT, Emotional Freedom Techniques, Essential Oils, Earthing, Root Chakra balancing, Talk therapy, Medication and more
Stress Management
category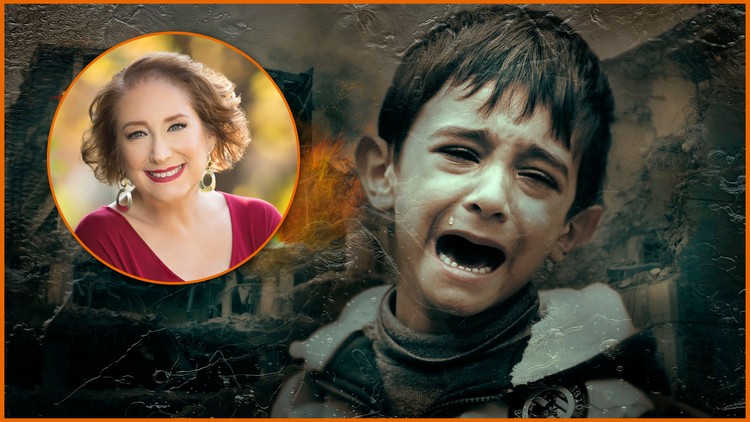 What you will learn
Help their friends and family deal with trauma
Be more aware of the different ways they can deal with their trauma
Description
This course covers what trauma is and how to heal from it.  If you have lived through a trauma or know someone who has this course is for you.  Life is traumatic. Whether you have survived a fire, flood, hurricane, mass shooting, abuse, other natural disaster or watched the news or social media, been yelled at or watched a scary movie – you have been traumatized.
Even if you don't think you have experienced trauma, you have. Now is time to start healing. The instructor is a specialist in helping people heal trauma. She has assisted survivors of the Pittsburgh Tree of Life Synagogue mass shooting in Pittsburgh, PA.
She knows the effects of trauma. 
In this course, you will learn about different modalities to relieve the trauma in your life, using:
Emotional Freedom Techniques (EFT)

Essential Oils

Earthing or grounding

Root chakra

Talk therapy and medication

Exposure therapy
You'll uncover:
What trauma is.

Big T trauma

Little T trauma

ACES study

How trauma is stored in the mind and body 

And more
Enroll today!
Content
What trauma is
Introduction
Big T trauma
Little T trauma
ACES study
How trauma is stored in the mind and body
Summary
Approaches to Healing Trauma
Introduction – Approaches to Healing Trauma
Safety first – GO SLOW
Resourcing
Traditional approaches
Non Traditional approaches
Tearless Trauma
Sneaking Up
Chasing The Pain
Finding Help
Introduction
Helping a friend through a trauma
Where to find help
Next Steps
Next Steps
Help Your Fellow Students
[Bonus]
Reviews
Good information. I liked what I heard but filming outside caused the sound to be difficult to hear for me. I would also like to see more content on this. It seemed very thin and not very in depth for me. I am looking for some really deep stuff that can help me with my trauma.
I discovered some useful information that I think will help me get on the road to healing, and the instructor is very sincere and caring. The filming and audio are not good, mainly because most of it filmed outside in the wind.
I found the tutor immediately likeable and authentic/genuine. I also enjoyed learning what she had to offer. The audio/filming was unfortunately not very good in most of the course and that spoiled it for me.
I was born 20-06-1988, Dad was attack and kill by unknown men on 26-06-2021 then Mom was hospitalized and give-up on 14-12-2003. With this course, I hope to gain Strength, Peace of mind, Happiness and so much more.
Very good information. I will be using it for all our trauma clients at Healing Broken Hearts Ranch in Texas. Every client we reach will have had trauma that needs to be dealt with.
Phenomenal! I started with a trauma course by Toluse Francis who refreshed my information on causes and responses to trauma, and finished with this course. As a teacher, finding outlets for my kids that redirect their energies is essential. I may have just found a new source for them!
Esperanza
September 21, 2019
Great tools, affective, great teacher, she gives lots of great information I am very happy I took it!
It was very hard to listen because of the sound of the wind intefering with the speech of the teacher. very difficult to follow. Not a good idea to record outside. although the view is nice. but this is not the intention of the teaching.
Coupons
| Submit by | Date | Coupon Code | Discount | Emitted/Used | Status |
| --- | --- | --- | --- | --- | --- |
| - | 11/28/2019 | 0BC4D1B5DBBD53304B27 | 100% OFF | | expired |
| Lee Jia Cheng | 3/9/2020 | MARCH11EFTPTSD | 100% OFF | | expired |
| Angelcrc Seven | 10/22/2020 | EYPTOCT252020 | 100% OFF | 40000/191 | expired |
| Angelcrc Seven | 12/21/2020 | EYPATEXPDEC232020 | 100% OFF | 40000/1965 | expired |
| - | 2/9/2021 | EFTYPEXPFEB112021 | 100% OFF | 40000/1443 | expired |
| Angelcrc Seven | 6/26/2021 | EFTYOEXPJUE28202 | 100% OFF | 40000/1960 | expired |
| - | 12/14/2021 | EFTYPEXPDEC182021 | 100% OFF | 1000/811 | expired |
11/17/2018
course created date
11/20/2019
course indexed date