PSPO1 Practice Tests Scrum Product Owner certification-160Q
The Complete PSPO1 Practice Test - 160Q - Pass PSPO1 Certification Exam Successfully - Lets Get it Done !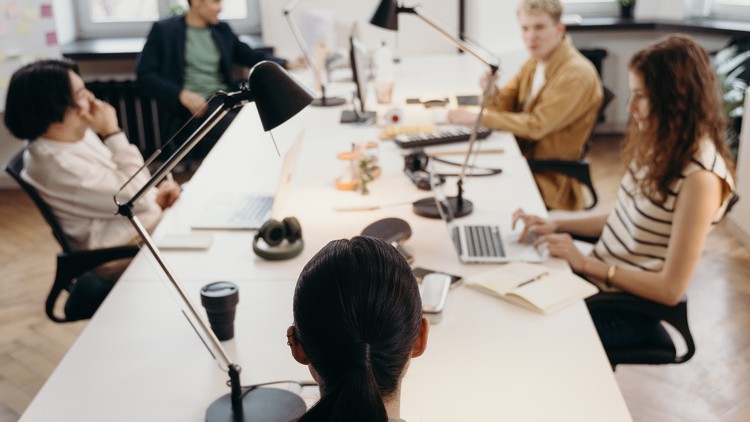 What you will learn
Test your readiness for the PSPO1 Exam.
Gain higher confidence on passing the PSPO1 exam.
Know the PSPO1 exam structure.
Test knowledge of Scrum
Description
The Professional Scrum Product Owner certification or PSPO1 is most widely accepted and globally recognized Product Owner Certification. This certification is provided by and to pass the exam the candidate need to be aligned with the latest changes in the Scrum Guide. The best way to validate the knowledge is to take practice Exams.
Exam Details:
Total 80 Questions

Exam time 60 Min.

Pass at 85%

Exam price 150$
This course provides 160 practice test questions, which will help you get ready to pass the PSPO1 exam. This course is set up to match the latest changes in scrum guide presented in the PSPO1 exam content outlines published by on 2022.
This course provides 160 practice test questions, which will help you get ready to pass the PSPO1 exam.
This practice test provides a robust system to help you pass the certification exam in the first time! By using this test questions, you can identify weak areas upfront and then create a strategy for the exam day.
The course includes 2 practice tests. Take the tests like the actual exam. If you can get more than 85 percent of the answers correct, you're ready to take the certification exam.
This course is specifically for:
· People that want to take a Product Owner certification exam like PSPO1 or CSPO.
· People that know the Scrum framework and theory. To learn about scrum you can take this course:
Is there a guarantee to pass ?
Absolutely yes ! You can enroll now 100% risk-free because you receive 30 days, unconditional full money-back guarantee in case you are not satisfied.
So, go ahead and click the "Buy Now" button right now !
Reviews
The quizzes have some answers that do not match with the explanation. Answer would be marked as incorrect, while the explanation validates the correctness of the answer.
Antonio
September 29, 2022
Preguntas no se corresponden con las respuestas por ejemplo. "Cual NO es un pilar de Scrum" Seleccionas Empirismo y la marca como erronea siendo los otros 3 pilares de Scrum
There are a few answers that are very ambiguous, since the Scrum guide says one thing and this is translated in a weird way into the questions and aswers
Questions & Answer with explanation is truly good but unfortunately I already have all these questionnaires in my question dock which contains 700 plus questions for PSPO I and II exam preparation.
Coupons
| Submit by | Date | Coupon Code | Discount | Emitted/Used | Status |
| --- | --- | --- | --- | --- | --- |
| Angelcrc Seven | 9/29/2021 | 294EEBEEE7CAB806A066 | 100% OFF | 40000/1379 | expired |
| - | 10/8/2021 | ABC6152E41B7CAE4070D | 100% OFF | 40000/1502 | expired |
| - | 10/12/2021 | 80BE49E19B4318EDADB4 | 100% OFF | 40000/871 | expired |
| - | 10/16/2021 | 8AAC464CF24CEEF82771 | 100% OFF | 40000/686 | expired |
| - | 11/9/2021 | CCD50E217A17F3313AAD | 100% OFF | 1000/791 | expired |
| - | 11/14/2021 | CECD954BCCFC22E9B35B | 100% OFF | 1000/947 | expired |
| Ignacio Castro | 11/21/2021 | F9365E3050B88B19D427 | 100% OFF | 1000/580 | expired |
| Angelcrc Seven | 12/18/2021 | 4CFFD1BA8F48F9EC49D9 | 100% OFF | 1000/822 | expired |
| Angelcrc Seven | 12/23/2021 | F7D53B02A71635CA2293 | 100% OFF | 1000/552 | expired |
| Angelcrc Seven | 1/15/2022 | 8210BA0E11995391150E | 100% OFF | 1000/437 | expired |
| Angelcrc Seven | 1/20/2022 | 7D7FDDCE97B8D4A0203C | 100% OFF | 1000/698 | expired |
| Angelcrc Seven | 2/7/2022 | 8AC93C556F3CBB796770 | 100% OFF | 1000/352 | expired |
| Angelcrc Seven | 2/21/2022 | 6B9F6958CD85093F637C | 100% OFF | 100/95 | expired |
| Angelcrc Seven | 3/3/2022 | 6773363CCE55A098E0C9 | 100% OFF | 1000/688 | expired |
| - | 3/9/2022 | AA50600970F9F5126D69 | 100% OFF | 1000/713 | expired |
| - | 5/5/2022 | CD1E38FB80334B9D5A62 | 100% OFF | 1000/449 | expired |
| - | 6/12/2022 | A13BDFEA95CEE4F844C9 | 100% OFF | 1000/349 | expired |
| - | 6/20/2022 | 088EB2FE4B2B23DD2BDD | 100% OFF | 1000/231 | expired |
| - | 7/14/2022 | CD6496A5347241611239 | 100% OFF | 1000/502 | expired |
| - | 7/21/2022 | CD7A50B3C926E2C9FF2B | 100% OFF | 1000/404 | expired |
| - | 7/25/2022 | C2FF8DD7AE875974AAFB | 100% OFF | 1000/392 | expired |
| - | 8/7/2022 | 37B6ED271D662090D5AE | 100% OFF | 1000/224 | expired |
| - | 8/7/2022 | 15D9E8544DBFD53C6078 | 100% OFF | 1000/27 | expired |
| - | 8/16/2022 | 428A46958B7A45DE0F9E | 100% OFF | 1000/430 | expired |
| - | 9/8/2022 | AB9C8D36B76A06174A27 | 100% OFF | 1000/363 | expired |
| - | 9/18/2022 | 6D00275814542EEC5464 | 100% OFF | 1000/622 | expired |
| - | 9/27/2022 | B43F5E2DDC31B7B827E7 | 100% OFF | 1000/434 | expired |
| - | 10/8/2022 | 55172B4BC18052FCE845 | 100% OFF | 1000/413 | expired |
| - | 11/3/2022 | A18C1D35BEB31B5B988C | 100% OFF | 1000/209 | expired |
| - | 11/12/2022 | 56F223A4B47DC91CD001 | 100% OFF | 1000/137 | expired |
| - | 12/7/2022 | 577F16591652BB13CF99 | 100% OFF | 1000/506 | expired |
| - | 12/9/2022 | 094089F78BE9202ACA16 | 100% OFF | 1000/201 | expired |
| - | 12/14/2022 | F3B4A0E1566A78B12917 | 100% OFF | 1000/202 | expired |
| - | 1/10/2023 | EF5E21DE6B4A1B803E12 | 100% OFF | 1000/472 | expired |
| - | 1/20/2023 | 3C1CEBDD09C42CB67FF4 | 100% OFF | 1000/95 | expired |
| - | 1/30/2023 | EF0F0AE72D5A954D6B44 | 100% OFF | 1000/328 | expired |
| - | 2/5/2023 | 70716A24C46DE07ED443 | 100% OFF | 1000/698 | expired |
| - | 2/12/2023 | 562C72D852A8C7F68B52 | 100% OFF | 1000/66 | expired |
| Null | 2/18/2023 | 0CF516097FF34F80C3CE | 100% OFF | 1000/491 | expired |
| - | 3/2/2023 | E3F2A4234EF138BFD780 | 100% OFF | 1000/207 | expired |
| - | 3/2/2023 | 4EA5C53DDD10505382B0 | 100% OFF | 1000/67 | expired |
| - | 3/18/2023 | CAD4A0F3CAC50D9D24E0 | 100% OFF | 1000/303 | expired |
Charts
Price
Rating
Enrollment distribution
8/10/2021
course created date
9/8/2021
course indexed date