Professional Logo Design in Adobe Illustrator
Learn how to design a logo that stands out from the crowd.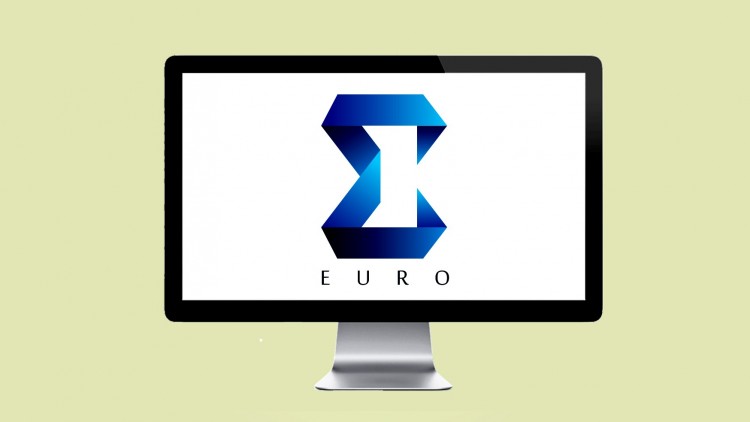 What you will learn
Design a Professional Logo
Design a logo that stand out from the croud
Design a new logo for a real client
Fine-tuning a design after client selection
Understand the techniques used in logo creation
Apply various new techniques to your own work
Description
Logos are a critical part of the modern visual landscape. To learn how to create your own, it's important to be able to identify the components and design techniques behind the most successful Logos. In this course, we will be deconstructing Challenging logos in order to explain why and how they work, and offers a methodical approach to creating a logo in Illustrator. These tutorials combine theory with nuts-and-bolts techniques that emphasize simplicity and readability: the principles that ground the best logo designs.
Topics include:
Choosing the right typeface
Designing with simple shapes
Adding shine, texture, beveled edges, and transparency
Designing with negative space
Choosing logo colors
Preparing final files
* Note: I have use used Adobe Illustrator cc version for this course.
Design a logo that stands out from the crowd with the help of these video tutorials.
* Fully explained tutorial from starting to end.
* Provided you secret techniques of creation.
You also get the Project file to enhance your work flow..
Contents and Overview
This course, containing over 45 lectures and 2.5 hours of content, provides step-by-step instructions on logo design.
Along with this you also get the AI. Working File to download and practice along the tutorials.
No logo design experience is required; however, you should have a full or free trial version of Adobe Illustrator, even though you don't need prior knowledge working in this program.
Upon completion of this course. You'll know how to create unique symbols, add elements to a word, use geometric shapes and initials, and position text properly.
Students will nail the basics of Illustrator, and create logos in color, black and white, and in different formats. All of these skills will make you a more valuable designer or allow you to use your creativity to make your own logos.
Content
Professional Logo Design- Abobe Illustrator
Logo Design (Neuron)
Logo Design (Macro)
Logo Design (Crease)
Logo Design (Color)
Logo Design (abc)
Logo Design (Aragon)
Logo Design (3D Logo)
Logo Design (Plus)
Logo Design (Catalist)
Logo Design (Air)
Logo Design (Glass)
Logo Design (Tropical)
Logo Design (Check)
Logo Design (Science)
Logo Design (Yawl)
Logo Design (Cubic)
Logo Design (ET)
Logo Design (Direct)
Logo Design (Creat)
Logo Design (Celcius)
Logo Design (Tesla)
Logo Design (Artmag)
Logo Design (Beat)
Logo Design (Blend)
Logo Design (Mestro)
Logo Design (Known)
Logo Design (CarbonCoffee)
Logo Design (Alpha)
Logo Design (Task)
Logo Design (Euro)
Logo Design (Evolve)
Logo Design (Explore)
Logo Design (Delmon)
Logo Design (Entroprenor)
Logo Design (Gsquare)
Logo Design (Guard)
Logo Design (Jazzer)
Logo Design (Oral)
Logo Design (Orbit)
Logo Design (Ordinary)
Logo Design (Playr)
Logo Design (Nice)
Logo Design (Direct)
Logo Design (Clear)
Reviews
Finally; a video that is not to basic, speaker is audible and clear, video's do not hang or time out! Very impressed so far.
Questo corso è buono per esercitarsi con gli strumenti di Illustrator ed inoltre ti dà spunti per realizzare un logo, anche se fondamentalmente manca la teoria dietro alla progettazione di un marchio, qui c'è solo appunto la sua costruzione su Illustrator.
This unit was engaging and perfect for someone to learn. He does not skip a step which makes it more interesting. He explains very well and made it easy. His pace is outstanding too. Keep it up!
bir çok kısımda bilgi eksikliği var ve illustrator'dan anlamayan yeni başlayanlar için uygun değil. özellikle bir tutorial'da aşırı zorlandım ve bu (aragon tutorial'ı) illustrator'ın versiyonuna göre değişen bir yapıda. dolayısıyla çağın gerisinde kalmış bazı özellikler kullanılmış olabiliyor.
you provide us with fantastic courses which help us a lot Thanks for this effort: please never make these courses paid because as a student we cannot effort money again thank you
Amazing tutorial with valuable technical fundamentals when designing Logo's, marvelous teaching by practice methodology. Thanks for the help course creator. ;)
odutola
September 15, 2022
Although the logos are Trendy, However, the couse help with the familiarity of the AI software and some tricks also, Thanks
Tamazight
September 14, 2022
Ce cours est une représentation directe du proverbe : Practice makes perfect ! Très exhaustif ! Thank you
There is no explanation for how to use the tools . This is just looking over the instructor's shoulder watching him do the tasks. It would be much more useful for a student to receive some explanation of the tools being used and how to change the specs.
assalam u alaikum yaar main aap ki dil say qadar krta hoon buhut acha smjha ya hai is kaam ke liye dil ki gayraiyon say mubarikbad qabool krain shukria
You tought a surprisingly easy way to create complicated-looking logo in Illustrator. It's going to be helpful for my work. Thank you so much.
I expected him to have started with a very simple basic logo form and teach us basic concepts and tool functionalities rather than delving into a very complex logo. He goes straight into picking tools without letting us know what these tools are. He is fast even though his accent is not English. He is too hurried and assuming for new learners.
Looks like some useful techniques to be learnt, but the pace he moves at is to fast and theres no set up or explanation. There is little depth or explanation to the process as well, which means if something doesn't work as it should, I can't easily trouble shoot the idea and figure it out.
It's definitely worth it however the Instructor is too fast. I'm a beginner to Illustrator, had to pause every 5 seconds to understand the steps.
Christian
September 23, 2021
What I most appreciate about the course is that is an intermediate course that develops a very specific and needed skill, which I urgently needed as I plan to become a freelancer as a logo designer. Most courses related to the field are either of two types: 1. Logo Design Process courses: They cover just the basics regarding every step in the process (mind mapping, mood board, rough and detail sketching, and execution in Illustrator). 2. Adobe Illustrator courses: They cover a lot of tools in the software but most of the course relies on conceptual demonstration on how the tools work, rather than putting together an actual real-world logo or illustration. Both of these types of courses are fine and necessary, but neither of them allows you to specialize and develop your skills regarding a specific skill that prepares you for real-world projects. Don't get me wrong, I am also enrolled in courses of these type as they are pretty useful to learn the fundamentals; but in contrast, Rawson's course structure is very specific, allowing you to actually get to an intermediate logo execution level, rather than covering a lot of tools or a lot of processes at a surface level. I have struggled to find such a specific skill-oriented course with such an extensive and complete portion consisting of close to real-world projects, in general in the design field, and particularly in Illustrator. This real-world exercise set, specific skill mastering nature, is what makes this course very valuable. Now that I've finished it, I really feel that my execution skills in Ilustrator have improved significantly, in contrast with typical surface-level Illustrator courses. Another really positive aspect of the course is that you knew exactly what you were aiming at in each lecture, as most of them (with two minor exceptions), illustrated right from the beginning how would the logo look like by the end of the lecture, and even better, there was a resource file with an already existing logo in vector for reference. It was also great the almost always the resource file included swatches for the colors and gradients to be used during the logo creation, rather than forcing us to create them from scratch. I learned several new techniques which aren't covered (or covered in a shallow and incomplete approach) in typical Illustrator courses, such as all of the 3D effects (Rotate, Extrude, Revolve); mapping symbols through 3D effects, Envelope Distort, Split into Grid and Gradient Mesh. I have also reinforced and learned a lot, thanks to the courses applied projects, techniques such as transformation tools with non-default options, gradients, and objects blends. I feel that this course achieves satisfyingly what it was meant to do and I'm grateful for having discovered it and follow it until the end. However, despite all the positive comments above, I also have to admit that it is an unpolished product and has several things to improve or refine: 1. The audio and video quality is good enough, but they could be even better. The audio includes at times some background noise and isn't as sharp as you would like. I would have loved to see the course at 1080p, but it was only available at 720p. 2. The logo styles explored are limited. Most of the logos have very similar styles: Abstract geometric shapes combined, frequently with gradients and 3D effects. I would have preferred not to focus that much on these types of logo styles and having explored some other styles, such as enclosure (emblem) type logos, mascot logos, combined logos, vintage logos, and illustration-based logos. 3. The directions to follow, on average could be more precise. Ideally, the instructor should work in a different artwork with precise dimensions, layout guides in the center or at a precise location, and give instructions based on clear round measurements and parameters. However, the instructor always works in an already existing Artboard in a random place, and he would eyeball a lot of the measurements, widths, heights, lengths, parameters, and proportions. This made it difficult to follow, and one eventually ended up eye-balling everything as he did, and later realizing, already too late, that there was actually some important step that shouldn't have been eye-balled, resulting in very evident misalignments that needed to be addressed. 4. The instructor focuses too much on a set of very specific tools and effects- There are a lot of tools, effects, and panels that would have been useful in several lectures, but he still insisted on the same set of tools and techniques without exploring new ones. The Pen Tool and the Patterns were only very rarely used; and he missed completely tools such as Brushes, the Curvature Pen, Distortion and Reshaping tools, Live Paint, Transparency Masks, and Recolor Artwork. Also, some panels were left aside and should have been used, such as the Alignment Panel (he relies way too much on Smart Guides), the Layers Panel, the Appearance Panel, the Transparency Panel, and the Color Guide Panel. 5. Finally, the lecture order could be much better. The lectures seem to have been put together in a very random order, rather than being progressively from the easiest logo to the most difficult one, progressing in difficulty. For instance, the very first logo (Neuron) requires a very advanced technique, which is mapping a symbol into a 3D surface through a 3D effect, and it also requires the knowledge to navigate through the Layers Panel to extract the raw shapes, almost lost inside Groups and Clipping Groups, after expanding the effect. In contrast, there were logos in the middle or by the end of the course which were much easier to complete. Overall, despite the lack of refinement in several aspects, I still recommend the course thanks to the very skill-specific nature and the amount of real-world practice you get in contrast with typical surface-level Illustrator courses. After having finished it, I definitely feel that my logo execution skills have improved significantly and as I stated at the beginning, I would definitely continue with the second course in the series.
Charts
Price
Rating
Enrollment distribution
1/21/2015
course created date
6/17/2019
course indexed date