Product Owner Fundamentals - IIBA Endorsed
Prepare for a Product Owner position by learning the needed PO mindset, skills, responsibilities, and best practices
Project Management
category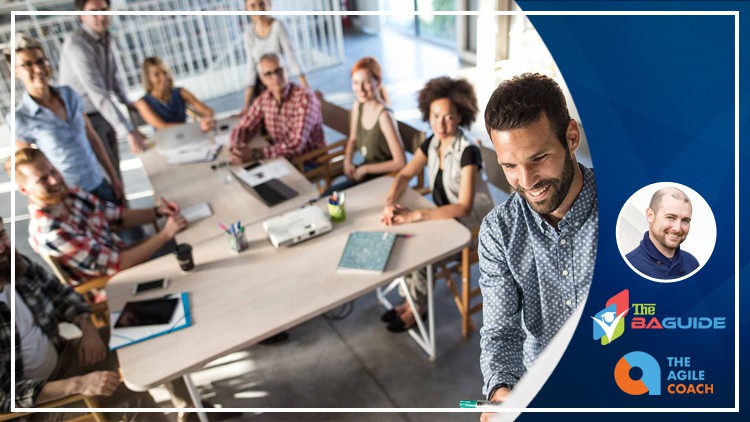 What you will learn
Gain an understanding of what the Product Owner role is, their responsibilities, and how they generate value for organizations
Learn the foundational concepts of Agile Scrum including Scrum artifacts, events, and best practices.
Shift from a Project Mindset to a Product Mindset, where the focus is on maximizing value
Learn how to bring a product to life, from vision to creation
Description
Looking to get ECBA®, CCBA®, or CBAP® certified or recertified? - This course qualifies for 2.5 PD Hours/CDUs!
THE DEMAND FOR PRODUCT OWNERS CONTINUES TO EXPAND AS MORE AND MORE ORGANIZATIONS ADOPT AGILE SCRUM. THIS COURSE WILL TEACH YOU THE FOUNDATIONAL KNOWLEDGE AND SKILLS YOU NEED TO BE A SUCCESSFUL PRODUCT OWNER.
The Product Owner (PO) is the most critical role in Agile Scrum. They are responsible to talk with the business, understanding their wants and needs, and then collaborating with the Development Team to create a product – a piece of software, a service, or a process – that satisfies those identified needs.
In this course, we prepare you for that Product Owner position. We'll teach you about the mindset, the responsibilities, the activities, the skills, best practices, and the core concepts you'll need to know to be a successful Product Owner (PO).
Why become a Product Owner in the first place?
1. Potential Earnings – Let's be honest it's the main reason we work in the first place. So, you'll be happy to hear that a typical Product Owner (PO) earns over $100,000 USD per year. And that is only the average. Work hard, continue to increase the value you provide through study and training, and just imagine how much you could end up making!
2. Job Growth – With the abundance of organizations adopting Agile and Scrum, the Product Owner role has benefited with a 24% annual growth (US) and being declared an emerging job by LinkedIn. There is no better time than now to learn the fundamentals needed to be a Product Owner.
3. Career Springboard – The skills you learn as a Product Owner are crucial to a host of many other professions, everything from Business to IT. This career path isn't just a job, it's an investment in your future, no matter where life takes you.
4. Fulfilling Outcomes – Being able to positively influence and make decisions that shape the value a product provides to customers, generates a sense of accomplishment and fulfillment. And this is probably a big reason the average Product Owner is highly satisfied with their job.
5. It's Never Boring – Business and customer needs are always changing and evolving, and your product needs to stay up-to-speed. This could mean new features, a change in the workflow, an updated customer experience, or adjusting your product to meet the needs of a new market segment. It is never boring because there is always additional value that can be provided.
So if you're looking for a challenging and rewarding career, I highly encourage you to take a serious look into becoming a Product Owner!
Here's some feedback from the students who've already taken our courses:
"The instructor is engaging and really provides you with what you need to have the mindset to be a successful Product Owner. The content really helps you understand what you can do to provide value to an organization in this role." - Michelle
"I really love how clear Jeremy is laying out the PO role. Understanding exactly how the PO plays part in the scrum team." - Josh
"Great quality work. I like how Jeremy breaks everything down, so it's understandable even if you don't have any background. Awesome courses!!!" - Oleg L.
"This course does a great job of breaking down the different pieces that go into how a successful product owner operates." - Sameer
What's Included in this course?
High-Quality Video Lectures that break down and simplify the complex terms and topics into practical and logical pieces so they can be more easily understood.

Quizzes to validate your learning and increase information retention and comprehension.

Activities to give you practical experience and help you apply the knowledge to real-world situations and examples.

Downloadable Resources to provide you with a reference on the job and in the classroom.

1-on-1 Instructor Support enables you to have your questions answered and any confusion cleared up.

Lifetime Access with NO Expiration so you can learn at your own pace and come back at any time you feel unsure or need a refresher.
As an added bonus, this course also includes The BA Guide's 30-Minute Agile Scrum Round-Up. This inclusion allows you to get up to speed on Agile Scrum and its core elements, ensuring you a solid understanding of the roles, artifacts, events, and best practices. Setting you up for success, regardless of your past Agile Scrum experience.
The BA Guide's TEACH, SHOW, DO
This course makes use of The BA Guide's TEACH, SHOW, DO technique – a method I've developed over my years of experience in the industry training and managing business analysis and product owner professionals. This technique will help ensure you with total comprehension of the topic at hand and maximum information retention long after you've completed the course.
TEACH – You first learn the concept, in detail, from the ground up. But I won't simply teach you the concept in isolation – you'll learn HOW and WHEN to use it too.

SHOW – Once you fully understand the concept, we enhance that by walking you step-by-step through real-world examples – so you can see exactly how the concept would pan out if you were to apply it in the real world.

DO – Firmly cement everything you've learned so far and put your new knowledge to the test by completing the included activities and quizzes. Validate you've fully understood the concept and greatly increase your ability to retain the information you've learned.
"Tell me and I forget. Teach me and I remember. Involve me and I learn" – Benjamin Franklin
In short, this course provides you with the foundational knowledge and know-how that will prepare you for a successful career as a Product Owner.
Enroll today and I look forward to engaging with you in the classroom!
Content
Welcome to the Course - START HERE
Welcome to the Course
Introducing the Product Owner
Developing a Product Mindset
A Day as a Product Owner
Meet your Instructor & Important Links
Activity: Important Attributes of a Product Owner
Validate your understanding: Product Ownership
The 30-Minute Agile Scrum Round-Up
Overview of Agile
Introduction to the Scrum Framework
Explaining Scrum: Roles
Explaining Scrum: Events
Explaining Scrum: Artifacts
Non-Official Scrum Artifacts
Putting it all Together
Validate your understanding: Agile
The Role of the Product Owner
Product Owner Responsibilities
Product Owner Activities
Skills and Traits of an Effective Product Owner
ACTIVITY: Self-Reflect and Define Next Steps
Working with Stakeholders Overview
Working with the Development Team Overview
Working with the Scrum Master Overview
Critical Thinking: Creating a Shared Vision
Validate your Understanding: Product Owner Role
Working with Stakeholders
Identifying Stakeholders
Understanding Stakeholder Roles
Identifying Stakeholder Key Contacts
Engaging with Stakeholders
Interfacing with Internal Customers
ACTIVITY: ChooChoo Gallery
Validate your Understanding: Stakeholders
Generating Value
Value and its Delivery
Measuring Value
Setting Metrics as Goals
ACTIVITY: CHS Tech Scenario
ACTIVITY ANSWER: CHS Tech Scenario
Validate your Understanding: Value
The Product Backlog Defined
The Product Backlog and its Items
Understanding User Stories
Other Product Backlog Items: Part I - Spikes and Technical Stories
Other Product Backlog Items: Part II - Defects and Internal Tasks
Estimating Product Backlog Items
Estimation Techniques and their uses of Velocity
Activity Setup: CHS Tech User Stories
CHS Tech User Stories - Activity Instructions & Answer Key
Validate your Understanding: The Product Backlog
Product Backlog Refinement and Prioritization
Maintaining a Product Backlog
Prioritizing a Product Backlog
Prioritization Technique: MoSCoW
Prioritization Technique: Kano
Validate your Understanding: Backlog Maintenance
Wrapping Things Up
A Day as a Product Owner - Part 1 Revisited
A Day as a Product Owner - Part 2
Bonus Lecture: So What's Next?
Reviews
I have worked closely with Product Managers for years and this gives me better insight about their role, their fit within the SCRUM cycle, their daily activities, and the people that they interact with regularly.
The exemple of a PO's daily tasks is really appreciable and interesting. It helps get a good overview of what being a PO will be about.
Mirosław
February 19, 2023
Tylko konkretne informacje w przemyślanej kolejności, prowadzący z bardzo dobrym warsztatem. Jestem pod wrażeniem.
This course gave me really good foundations of Scrum and the Product Owner role, the examples, activities, real-world situations and techniques added it value and allowed me to have a better understanding.
It is a really good course for a quick refresher on the most vital elements of Agile Scrum methodology and the responsibilities of a Product Owner
I really like the detailed information given which is aligned with the visualization in the presentation. Well Done.
I recently found found out about the PO role and I wanted to know more. So far this course has simplified it' s content for better understanding. I still have a lot to learn all the same.
I found the course to be very helpful and informative. The material was well-organized and presented in a clear and concise manner, making it easy to understand and follow along. The instructor was knowledgeable and engaging, and provided helpful feedback and support throughout the course. Overall, I would highly recommend this course to anyone looking to improve their skills in this area. It was a great learning experience and I feel more confident and prepared as a result. Thank you for the opportunity to take this course.
I highly recommend this course for both agile training (even if you are not a product owner) and for the role of product owner (even if not in agile scram). Theory is clearly explained and always corroborated by everyday practical examples and exercises. The instructor is really engaging and clear with his explanations.
has been amazing. a s new Product owner, I wasn't really clear about many topics and with these lectures, i have a much better understanding about the role of Product owner and other entities who are involved in the entire process.
I just became a product owner for the company I work for - so this was a good overview. Some of the concepts I already knew so it was reassuring that I am on the right track.
Cristina
December 16, 2022
Yes it is a good course up to now. I loved the pace of the instructor and the section named "a day in the life of a product owner". Easy to watch and right words used to describe the concepts and theory.
Course was quite generic and mostly explored Scrum/Agile practices more than role of a Product Owner and the skills/traits/frameworks they can utilise to perform their role.
El currso se desarrolla de lo general a lo particulpar, perimitiendo la adopción de conceptos de manera progresiva
Esperant
November 24, 2022
Ce cours couvre les concepts de base de Scrum Product Owner. Les explications du cours sont très claires et le rôle de Product owner est bien expliqué et son travail très bien clarifiées. ------- This course covers the basic concepts of Scrum Product Owner. The explanations of the course are very clear and the role of the Product Owner is well explained, and his work well clarified.
Charts
Price
Rating
Enrollment distribution
Refurb

Notre nouveau site qui scanne en temps reel les prix sur Amazon Warehouse (FR)
> 40% reduction sur le prix initial
Comidoc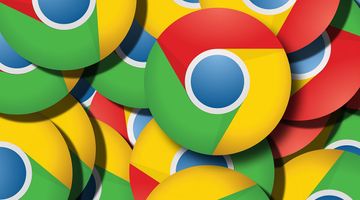 Want FREE online courses ? Our CHROME extension lists Udemy freebies in realtime !
Free
11/2/2020
course created date
11/24/2021
course indexed date
mfeisal
course submited by