Prepare for the Salesforce Certified Associate Exam
Updated August 2023! Take your Salesforce Skills to the Next Level!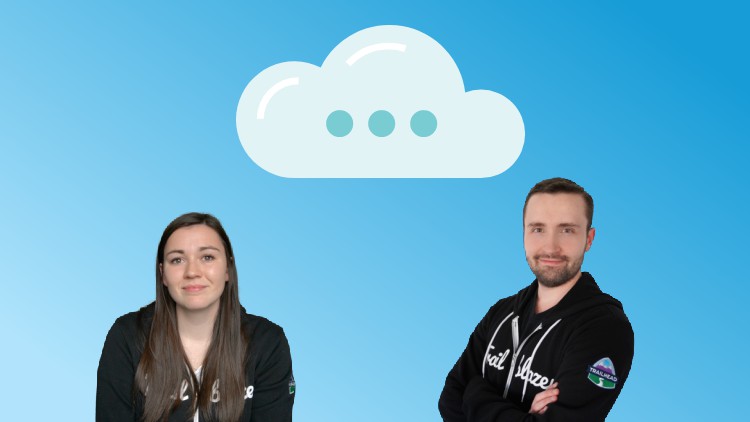 What you will learn
Prepare to Become a Salesforce Associate
Understand the Basics of the Salesforce Ecosystem
Learn about Salesforce Security
Learn about the Salesforce Data Model
Description
Welcome to the Salesforce Associate Certification course! In this course, we prepare you for passing the Associate certification from Salesforce.
We cover:
Salesforce Ecosystem 32%

Including What is Salesforce, using trailhead, careers, and roles in the salesforce ecosystem

Navigation 28%

Including Personal Settings, lightning page customizations, and how to get around in salesforce

Data Model 25%

Including the full data model breakdown and security model

Reports and Dashboards 15%

Including report types, dashboard components, and subscriptions
This exam and certification is a game-changer for a salesforce career! It helps to open the door to a triumphant career in the Salesforce ecosystem.
This course is 100% in Lighting Experience and is updated all the time with each new exam release! You can also rest assured that it will also help you in learning best practices for your day-to-day as a Salesforce Associate.
You do not need any experience for this course or exam although it will help you get a greater score on the exam.
This course will take you around 4-5 hours to get through and helps you study for the exam with just the right amount of information without any fluff!
Without further adieu, I would like to formally welcome you to this course, and let's help you get this certification!
Content
Introduction
Welcome to the Course!
Our Study Method
About Emily
About Jeremy
About the Exam
About this Course
Glossary Overview
Create a Developer Sandbox
Salesforce Ecosystem 32%
Introduction to the Salesforce Ecosystem
What is Salesforce?
What is Trailhead?
What is the Trailblazer Community
Trailhead Playgrounds
Salesforce Help
Customer 360
Sales Cloud
Service Cloud
Marketing Cloud
Experience Cloud
Nonprofit Cloud
Commerce Cloud
Einstein Analytics
Mulesoft
Health Cloud
Sustainability
Clicks vs. Code
Careers and Roles on the Salesforce Platform
Scrum and Agile Development
Salesforce Trust
Navigation 28%
Introduction to Navigation
App Launcher
App Exchange
Sandboxes
Salesforce Setup
Personal Settings
Company Settings
Adding Users
Salesforce Global Search
Lightning Page Customization
Lightning Knowledge Setup
Data Model 25%
Introduction to Data Model
Accounts in Salesforce
Contacts in Salesforce
Opportunities in Salesforce
Cases in Salesforce
Leads in Salesforce
How everything relates to Accounts
What are Objects?
Standard vs Custom Objects
Relationships
What are Fields?
Creating Custom Fields
Picklist Fields
Formula Fields
Rollup Summary Fields
Page Layouts
Record Types
How Record Types, Page Layouts, and Profiles work together
Overview of Salesforce Security
Profiles
Permission Sets and Permission Set Groups
Field Level Security
Roles and Role Hierarchies
Sharing Rules
Public Groups
Manual Sharing
Sharing Sets
Reports and Dashboards 15%
Introduction to Reports and Dashboards
Quickstart Creating a Report
Report Types
Report Formats
Report Filters
Limits with Reporting
Quick Start Creating a Dashboard
Dashboard Components
Dashboard Filters and Dynamic Dashboards
Folders and Security
Conclusion
Thank you so much for taking this course!
Trailhead
Reviews are extremely helpful!
Let's Connect
Extra: Practice Exam
Introduction to the Practice Exam
Full Length Practice Test
Reviews
Thank you so much for this course! I've previously done the Marketing Cloud Admin and Email Specialist exams and never felt prepared enough. This one I felt really confident after doing this course. Everything is so well explained and the demos really help it get into your head so it's easier to remember. A much better way of learning than the Trailhead modules, although I did do those first. Did my exam this morning and (thanks to this course) I've got an amazing pass mark! Section-Level Scoring: Salesforce Ecosystem: 84% Navigation: 81% Data Model: 100% Reports & Dashboards: 100% So thank you again for this course, I'd 100% recommend this to anyone wanting to do this exam!
The course was thorough, yet, concise! It helped me to pull together the front end and backend concepts, as a complete newbie to Salesforce! Next step is passing the Associate Exam and moving forward to the Admin Exam! Looking forward to connecting on LinkedIn!
The course is very easy to listen to and understand. I couldn't quite grasp all the concepts by just listening but practice test pointed that out and now I know what to look at more closely.
I pass my Salesforce Associate exam at the first try! I think this is a very good prep with the exactly topics that you need and with a clear and to the point explanation. I felt the mock test a little harder than the real exam so if you pass the mock test you will do great in the real exam.
This was a very detailed and well explained course for Salesforce Associate certification exam. The practice exam was very helpful and I've got my certification after going through this course. Thanks a lot!
This was a very detailed exam prep course with just the right amount of explanation of the concepts. The instructor was going a bit fast for me to be able to follow without frequently pausing the video, especially when clicking on things, but I managed to get through by just taking my time!
Being a Salesforce Administrator already, this course is just perfect to clear the Associate credential. No need to look for any other material
I wish the presenter could use clearer language and explanations instead of nuances and unclear. It's to the point that I'm using the transcription and trying to make sense out of what she's trying to say.
The content is not up to the mark, the way of teaching is very poor, and not able to explain anything in a proper manner
This is great. Emily breaks it out so nicely. I have seen some other study guides that seem a bit overwhelming. I am getting ready to take the exam and think this is going to help me a great deal.
Today I've got my certification. This was the only resource info for this milestone. The course has all the info that you requiere to get the certification. Good job friends for the course
Emily talks through some examples, but can be hard to follow without actually seeing it played out on the screen, esp if you're new to SalesForce
Great source for study! I love this course...It went right to the meat and bones of the program. Very effective!
Amazing lecturers and insights provided could go a little more in-depth on reporting module if possible as I really like to learn more there.
Passed my exam thank you for all the learning tools, the glossary and practice exam are really helpful thank you !
Charts
Price
Rating
Enrollment distribution
9/13/2022
course created date
10/25/2022
course indexed date