Practice Exams | AWS Certified Cloud Practitioner CLF-C01
AWS Certified Cloud Practitioner Practice Tests| CLF-C01| Comprehensive coverage | Guaranteed Pass | Mock/Practice Tests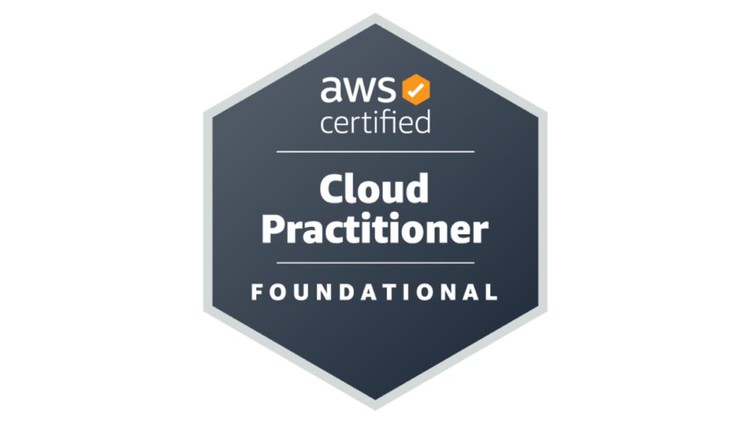 What you will learn
Guaranteed chance to pass the exam if you score 90%+ on each practice exam
Practice with high quality practice exams alongside detailed explanation to learn concepts
Repeat all the tests until you get 90% or more on each one and you should be able to ace the real exam with confidence.
Ace your AWS Certified Cloud Practitioner (CLF-C01) exam
Description
Guaranteed Pass!. Many of the questions will be repeated in the actual certification.

Aligned as per the latest 2022 blueprints.

If you can pass these exams, guarantee that you can easily clear the certification examination.

Questions are same difficulty level as the actual AWS Certified Cloud Practitioner Certification Exam

Detailed Explanations with deep-dive reference links

Five Up-To-Date AWS Certified Cloud Practitioner Practice Exams. 320+ Questions.

Questions follow the same pattern and difficulty level as the original certification exam.

Detailed explanations for all options
Who this course is for:
For those who are about to take the AWS Certified Cloud Practitioner Certification exam

For all IT Professionals who want to gauge their AWS Knowledge for their upcoming job interview

For anyone who wants to take the AWS solution Architect career. Earning AWS Certified Cloud Practitioner Certification validates the ability to understand and implement systems on AWS.



These AWS Certified Cloud Practitioner practice exams have a passing score of 72% but I highly encourage you to repeat taking these exams again and again until you consistently reach a score of 80% or higher on each exam.
Remember that using this product alone does not guarantee you will pass the AWS exam as you still need to do your own readings and hands-on exercises in AWS. Nonetheless, these AWS Certified Cloud Practitioner practice exams provide a comprehensive assessment on which knowledge area you need improvement on and even help you achieve a higher score.
Based on the current AWS Certified Cloud Practitioner (CLF-C01) Exam Guide, exam domains and coverage are as follows:
Domain 1: Cloud Concepts - 26%
Domain 2: Security and Compliance -25%
Domain 3: Technology -33%
Domain 4: Billing and Pricing 16%
TOTAL -100%
Coupons
| Submit by | Date | Coupon Code | Discount | Emitted/Used | Status |
| --- | --- | --- | --- | --- | --- |
| - | 8/3/2022 | FIRSTPROMO | 100% OFF | 1000/63 | expired |
8/2/2022
course created date
8/3/2022
course indexed date