Powerpoint 2010
Microsoft's business presentation application PowerPoint simplifies the task of adding an extra appeal to Presentations.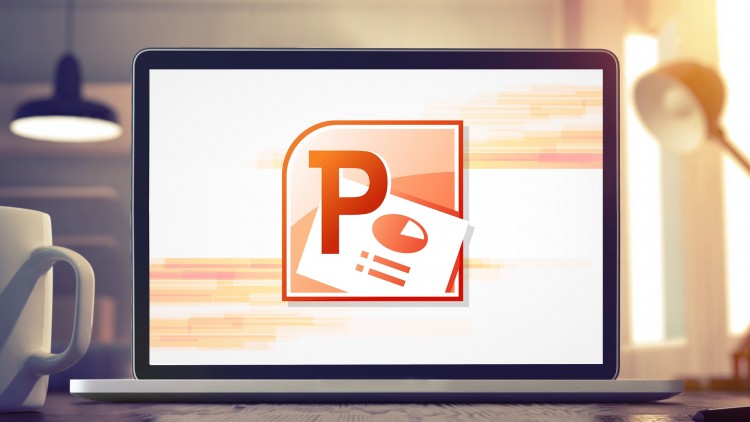 What you will learn
Being Able to Present PowerPoint Presentations with Confidence
Description
You have an important business presentation to prepare and need to put together an electronic slide show. Microsoft's business presentation application PowerPoint simplifies this task. With PowerPoint, you may create on-screen slides, speaker's notes, audience handouts, and an outline, all in a single presentation file. In addition to slide shows, PowerPoint can tailor its output to produce a printed outline, colorful newsletter or professional handouts. The application includes built-in presentation templates and a multitude of colorful designs which can be modified to fit your specifications. This 5 hour course will couch you through being a PowerPoint Wizard!

Content
Powerpoint Essentials, Working with ClipArt and WordArt
Course Topics
The File Tab
Quick Access Toolbar
Powerpoint Views
Creating New Presentations
Inserting New Slides
Adding and Formatting Text
Adding Bulleted Lists
Saving a Presentation
Adding Text Boxes
Adding Clip Art
Modifying Clip Art
Applying Word Art
Course Check List
Working with Drawing Shapes and Pictures, Transitions, Animations, and Printing
Course Topics
Inserting Autoshapes
Formatting Autoshapes
Grouping Autoshapes
Layering Autoshapes
Inserting Pictures
Inserting Screenshots
Slide Transitions
Applying Animation
Running a Slide Show
Speaker Notes
Printing
Course Check List
Working with Templates, Master Slides, Charts, Graphs, and Other Objects
Course Topics
Creating Smart Art
Convert Text to Smart Art
Smart Art Without Placeholder
Animating Smart Art
Creating Data Charts
Customize Backgrounds
Working with Slide Masters
Creating Slide Layouts
Headers and Footers
Creating Templates
Importing from Word
Course Check List
Additional Slideshow Options, Creating Interactive Presentations
Course Topics
Advanced Animation
Animation Painter
Rehearsed Timings
Creating a Photo Album
Inserting Sound
Inserting Video
Editing Video
Insert Video from Web
Using the Pen Tools
Custom Slide Shows
Save As Slide Show
Handouts in Word Format
Interactive Presentations
Saving in Other Formats
Course Check List
Reviews
I enjoyed this course! Covered many topics but provided clear guidance on how to utilize the various tools!
Great Course! I use PowerPoint every day and I learned a lot of tricks that will be useful in my client presentations. I would definitely recommend this course to others.
SURIYAKUMAR
December 28, 2020
Good content. Informative and very clear step by step explanation is very useful who wish to know more about PPT preparation and presentation...Thanks.
Great. Even it was fast explanation; The course was Understandable & Energetic❣????????????????????? Very useful to me. Thank you Sir.
Double voice at the beginning of each video. This video can be for 2 more hours if students are using mainly 1x speed rate.
It was very informative. Yet, there are questions that I have in general that I would like to learn more about. Insert logo and photo and manipulating tables.
The presentation is dated (still referencing earlier versions of powerpoint and we are now 2019). Also - and cannot believe I'm saying this - I miss the 'talking head' in the corner of my screen. That personal presenter is more engaging.
No subtitles, plenty of seemingly useless info. However, listening to it on 0.5x speed is truly gold.
This has been an excellent teaching video, covering many areas but does not move too fast. It gives you time to comprehend and repeats many items.
Charts
Price
Rating
Enrollment distribution
6/11/2013
course created date
2/8/2020
course indexed date