PMP® Practice Test: Project Management Professional 2021
Prepare yourself to pass the PMP® certification exam in 2021 The Complete PMP® Practice Test - 360 Questions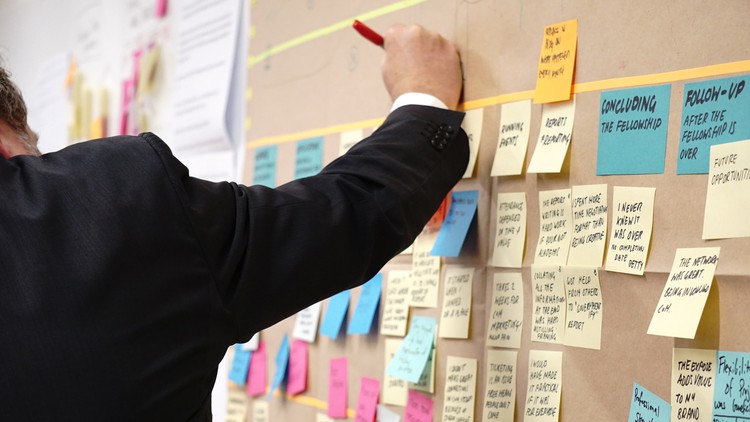 What you will learn
Test your readiness for the PMP® Exam.
Gain higher confidence on passing the PMP® exam.
Know the PMP® exam structure.
Description
The PMP® certification is the most widely and globally recognized project management certification in 2021. It validates your experience and knowledge of Project Management.
Unfortunately PMP® Exam content outline has changed in 2021, Hence old mock test preparations can not completely prepare you to take the challenge. This course can align your preparation to the new expectation of PMI from its students. Each practice test covers a deep understanding to carry out project management responsibilities. The new domains for PMP® are as follow:
People (42%)

Process (50%)

Business Environment (8%)
Why to choose this course?
PMP® Certification changes are covered in this course

2 practice Mock exam for reality check for your preparation.

Most of the questions are close to real exam questions with small changes.

Explanations for every right answers are prepared to make you understand in a clear and concise manner.

The creator for this course has already experienced the difficulty a student can face due to the new change in exam pattern.
PMP® Examination Information
The PMP® certification is comprised of 180 questions. Among which 5 are considered non marking questions. Non marking questions do not affect the score and are used in examinations as an effective and legitimate way to test the validity of future examination questions. All these questions are randomly placed throughout the examination to test the robustness of your preparation.
No. of Scoring Questions: 175

No. of Non Scoring Questions: 5

Total number of Questions: 180

Allotted Time: 230 Minutes
Choose this course and Lets Get it Done!
Reviews
Ranjithkumar
July 26, 2022
Many questions have either Incorrect answers / explanation that doesn't match with the correct answer shown. Please fix them ASAP and it could be a good mock test Practice Test 1 have incorrect explanations/ incorrect answer options/ same option made twice for these question numbers mentioned below which needs to be corrected : 7, 14, 30, 56, 58, 63, 93, 95, 109, 116, 141, 149, 162, 170 (8% of the mock 1 having inappropriate choices need serious attention to fix)
Some have wrong answers or wrong explanations because they mismatch with the order of A B C D answers. Also there aren't questions with answers that contain multiple correct answers . Also no questions with matching answers.
few questions have incorrect answers or same options in selection. In the review - comments indicate to a different correct answer however for scoring purpose a different answer has been selected. Needs some major fixing.
questions are ok.. but whie i review the answers and explenation. they both are not in sincronize. result says correct by showing option b but expanation says b is not correct. cant trust the overall result unless there is perfection.
The questions are on the New domains of PMP 2021. I guess they will help me to check my knowledge on PMP preparation.
The Simulator is having questions scenario based and it is as expected in the real exam. It tests my application knowledge of Project management rather than my memory.
Coupons
| Submit by | Date | Coupon Code | Discount | Emitted/Used | Status |
| --- | --- | --- | --- | --- | --- |
| - | 5/27/2021 | 059CE2C986FD70855997 | 100% OFF | 40000/1438 | expired |
| - | 5/29/2021 | 21187204D059925737BB | 100% OFF | 40000/1377 | expired |
| Angelcrc Seven | 6/1/2021 | 514344DD0A21288A8A6F | 100% OFF | 40000/985 | expired |
| - | 6/5/2021 | 88B2BE4D7ADDB73DC2A8 | 100% OFF | 40000/2579 | expired |
| - | 6/8/2021 | 2397381842EA4FA9D132 | 100% OFF | 40000/316 | expired |
| - | 7/20/2021 | 6523C601FF0F83B70FBA | 100% OFF | 40000/482 | expired |
| Angelcrc Seven | 7/21/2021 | 84D9C5C6EFF0B0CA40F3 | 100% OFF | 40000/260 | expired |
| - | 7/28/2021 | CF5AD6D76CBFA7E609E0 | 100% OFF | 40000/997 | expired |
| Angelcrc Seven | 8/20/2021 | 162B9D3FCCD9A1FB0B08 | 100% OFF | 40000/605 | expired |
| Angelcrc Seven | 8/23/2021 | 5EA486E8D99B6E0F8A8D | 100% OFF | 40000/2500 | expired |
| - | 8/29/2021 | 7CB47228D2D87739B956 | 100% OFF | 40000/1228 | expired |
| - | 9/11/2021 | 8E228E74A2CFD51510F0 | 100% OFF | 40000/581 | expired |
| - | 9/27/2021 | 9C9B921018D39B2332BF | 100% OFF | 40000/1167 | expired |
| - | 9/30/2021 | 5050CDC5503B615AA7B4 | 100% OFF | 40000/58 | expired |
| Angelcrc Seven | 10/15/2021 | CB5E788C7B0B7649320F | 100% OFF | 40000/774 | expired |
| - | 10/20/2021 | A6C010BED391D6C301F7 | 100% OFF | 40000/888 | expired |
| - | 11/23/2021 | DA49D2F2A188A7425632 | 100% OFF | 1000/929 | expired |
| Angelcrc Seven | 12/19/2021 | 11543E01D83002C3A26C | 100% OFF | 1000/580 | expired |
| Angelcrc Seven | 12/25/2021 | 8D7BAFBEE5C33E35003A | 100% OFF | 1000/996 | expired |
| Angelcrc Seven | 1/18/2022 | FEB9E41B341B12FD207D | 100% OFF | 1000/746 | expired |
| - | 2/6/2022 | D5352476370CAB19DA14 | 100% OFF | 1000/995 | expired |
| Angelcrc Seven | 2/23/2022 | 55B87AEA8BA87336947B | 100% OFF | 100/81 | expired |
| Angelcrc Seven | 3/3/2022 | 942ED9C1157E98FA9219 | 100% OFF | 1000/735 | expired |
| - | 3/9/2022 | 0698E96A8AFF83DD62C9 | 100% OFF | 1000/998 | expired |
| - | 5/5/2022 | BA10C50A1D659145AFB0 | 100% OFF | 1000/593 | expired |
| - | 6/12/2022 | 4EAB4E7F28D3B017092B | 100% OFF | 1000/492 | expired |
| - | 6/20/2022 | 4DC45E9B2850F584CD56 | 100% OFF | 1000/274 | expired |
| - | 7/14/2022 | 73FEF975FC6A3469D826 | 100% OFF | 1000/606 | expired |
| - | 7/21/2022 | B34D8B34D3F4E1BDDF1D | 100% OFF | 1000/820 | expired |
| - | 7/25/2022 | 6F802BCC09ABD11DC5FF | 100% OFF | 1000/133 | expired |
| - | 8/7/2022 | 07ECE309852ABDC4DE2A | 100% OFF | 1000/326 | expired |
| - | 8/16/2022 | C1F3417FC50D8744D5F9 | 100% OFF | 1000/988 | expired |
| - | 8/26/2022 | ACFA41A610844526AC08 | 100% OFF | 1000/741 | expired |
| - | 9/8/2022 | 2990C7BB64546C3E2CE4 | 100% OFF | 1000/783 | expired |
| - | 9/18/2022 | 3CD4BD0D6B072AE43802 | 100% OFF | 1000/756 | expired |
| - | 9/27/2022 | 35E7357C203C047107DA | 100% OFF | 1000/780 | expired |
| - | 10/8/2022 | 17BDE78C87EFE0F24A25 | 100% OFF | 1000/620 | expired |
| - | 11/3/2022 | C3AB99B74FF2D8A393D7 | 100% OFF | 1000/509 | expired |
| - | 11/12/2022 | 483B74AF689B069B0262 | 100% OFF | 1000/208 | expired |
| - | 12/7/2022 | F4CFD133B068A15CEAE2 | 100% OFF | 1000/377 | expired |
| - | 12/9/2022 | 0ABCA6C979134556DE2C | 100% OFF | 1000/387 | expired |
| - | 12/14/2022 | 9A79BE4530302BA7636C | 100% OFF | 1000/337 | expired |
| - | 1/10/2023 | 11A3543FDE7D71BCEF8A | 100% OFF | 1000/760 | expired |
| - | 1/20/2023 | 4D20B74D274BD376EBD8 | 100% OFF | 1000/94 | expired |
| - | 2/5/2023 | 59294BC19E12BB7DF69A | 100% OFF | 1000/992 | expired |
| - | 2/12/2023 | B631159DD7928893070F | 100% OFF | 1000/102 | expired |
| Null | 2/18/2023 | C742A3648293C970FA0E | 100% OFF | 1000/624 | expired |
| - | 3/2/2023 | 6D3368B096D353EC0C68 | 100% OFF | 1000/370 | expired |
| - | 3/18/2023 | 124B1AA6976E4D4C0EE4 | 100% OFF | 1000/399 | expired |
| - | 3/25/2023 | 1EFC125DFEA0461B5097 | 100% OFF | 1000/189 | working |
Charts
Price
Rating
Enrollment distribution
5/12/2021
course created date
5/27/2021
course indexed date