PMO - CP Exam Prep Questions, Answers and Explanation
Exam Prep
Project Management
category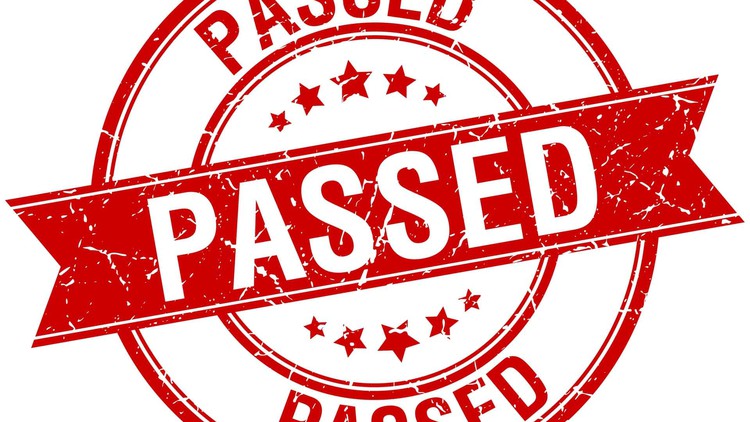 What you will learn
Have you completed the PMO-CP course from PMO global alliance but you are not yet 100% confident that can pass the certification exam?
This course will provide you with ALL you need to pass the PMO-CP exam at your first attempt by practicing all sets of tests and obtaining 75% and above!
After each practice exam attempt, you will receive feedback on every question telling you exactly why each answer is right or wrong
The facts and myths surrounding the PMO Value Ring methodology will be explained
Description
The PMO-CP Project management Certified Practitioner is issued by PMO Global Alliance and demonstrates that certified professionals have mastered the essential concepts of the Value Ring methodology in addition to knowledge of the basic techniques for application strategies, method use, decision making and solutions definition, while being aligned with the best practices for PMOs.
The exam is based on the PMO Value Ring which is an innovative methodology developed by a collaboration of a worldwide community of PMO professionals to support the creation, revision and operation of PMOs. The course is timed and is an actual simulation of the real exam
This course is designed to provide you with the knowledge required to pass the actual PMO-CP Certification Exam with confidence at first attempt.
Questions are based on PMO VALUE RING:
Step 1 – Define PMO Functions
Step 2 – Balance the Mix of PMO Functions
Step 3 – Establish PMO Processes
Step 4 – Define PMO Key Performance Indicators
Step 5 – Define PMO Headcount and Competencies
Step 6 – Identify the PMO's Maturity and Plan Its Evolution
Step 7 – Calculate PMO ROI
Step 8 – Monitor the PMO's Strategic Performance
Bonus materials:
an explanation of the 7 myths/facts surrounding the methodology and all the relevant numbers.

inputs, tools and techniques and outputs for each step
The certification is not aimed at those without the experience of either setting up or leading a PMO, or who do not typically have access to those at the senior level of an organization.
Prior to proceeding with these exam questions, it is recommended that you complete the PMO-CP course.
Charts
Price
Rating
Enrollment distribution
2/8/2022
course created date
4/30/2022
course indexed date