PMI-ACP®: Agile Certified Project Management 200 Questions
The Complete PMI ACP® Practice Test - 200Q - Pass PMI ACP® Certification Exam Successfully - Lets Get it Done !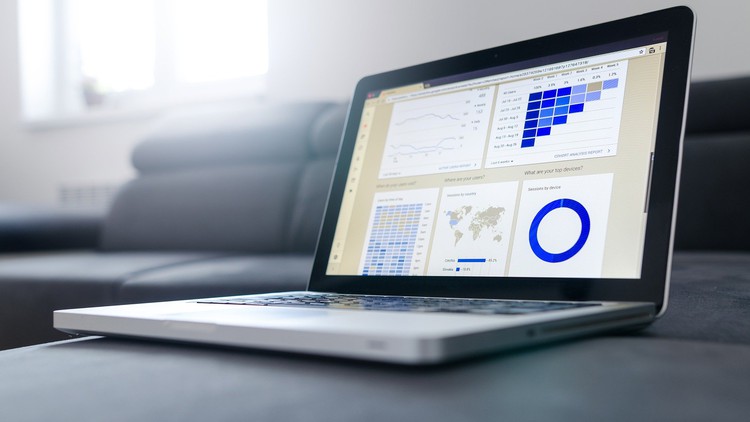 What you will learn
Test your readiness for the PMI-ACP® Exam.
Gain higher confidence on passing the PMI-ACP® exam.
Know the PMI-ACP® exam structure.
Description
The PMI-ACP® certification is the most widely and globally recognized Agile project management certification. It validates your experience and knowledge of Agile Project Management. The domains of PMI-ACP® exam are as following,
Exam Domains:
Agile Framework (16%)

Value Driven Delivery (20%)

Stakeholder Engagement (17%)

Boosting Team Performance (16%)

Adaptive Planning (12%)

Problem Detection and Resolution (10%)

Continuous Improvement (9%)
This course provides 200 practice test questions, which will help you get ready to pass the PMI-ACP® exam. This course is set up to match the exam domains presented in the PMI-ACP® exam content outlines published by PMI on 2021.
This course provides 200 practice test questions, which will help you get ready to pass the PMI-ACP® exam.
PMI-ACP® exam is comprised of 120 questions which need to be answered in 3 hr. Of the 120 questions 20 are non scoring questions. The non scoring questions do not affect the score and are used in the exam as an effective way to test the validity of future examination questions. All questions are randomly placed throughout the PMI-ACP® exam.
This practice test provides a robust system to help you pass the certification exam in the first time! By using this test questions, you can identify weak areas upfront and then create a strategy for the exam day.
The course includes 2 practice tests. Take the tests like the actual exam. If you can get more than 80 percent of the answers correct, you're ready to take the certification exam.
Why to choose this course?
All domains of PMI-ACP® Certification are covered in this course

2 practice Mock exam for reality check for your preparation.

Most of the questions are close to real exam questions with small changes.

Explanations for every right answers are prepared to make you understand in a clear and concise manner.

The creator for this course has already experienced the difficulty a student can face due to the scenario based difficult questions of PMI-ACP®.
Choose this course and Let's get it done!
Reviews
The questions in this first test all are more descriptive and reasoning for the couple of questions are confusing.
There are two questions that need more explanation and adjust the choices. This question should have more explanation of answer => : You are an agile practitioner on a Agile team that uses a Scrum/XP hybrid project management. Two team members disagree on how much effort it will take to implement a story in the current sprint for the project. Which of the following is not an effective action to take now This question has duplicated choices=> While analyzing a risk, the agile team came up with the following figure. Probability = 65.1%, Impact = $1000$, Frequency = once in a week at max. What is the severity of this risk?
Hi @DebaJyoti, Thank you for this amazing course with detailed explanation. Thank you for putting everything together and helping us to understand all concepts. These practice tests boosted my confidence. I can't wait for your next PMP courses. I definitely recommend this course to all PMP and CAPM aspirants. Thank you very much!
The Quiz questions are very engaging. Situational questions are also very tricky. Lets hope to pass the exam soon. The study material is very good.
Coupons
| Submit by | Date | Coupon Code | Discount | Emitted/Used | Status |
| --- | --- | --- | --- | --- | --- |
| - | 5/11/2021 | 448CA7F105FBF43A71AB | 100% OFF | 40000/1765 | expired |
| Angelcrc Seven | 5/17/2021 | EC8A0E3AE06BE762AFA3 | 100% OFF | 40000/3686 | expired |
| - | 6/19/2021 | 087B61C8B8EAA2393B97 | 100% OFF | 40000/376 | expired |
| - | 6/27/2021 | DE6EBA09F45F9270B077 | 100% OFF | 40000/382 | expired |
| - | 7/18/2021 | 870B4BD5240B2D54CC54 | 100% OFF | 40000/400 | expired |
| Angelcrc Seven | 7/22/2021 | 621CF8491C02C969FB54 | 100% OFF | 40000/543 | expired |
| Angelcrc Seven | 7/27/2021 | D9B48B37A380C5F372D5 | 100% OFF | 40000/264 | expired |
| - | 8/24/2021 | E80F2BD0368C700A6314 | 100% OFF | 40000/570 | expired |
| - | 8/25/2021 | 648BD751A8A9B19B1C50 | 100% OFF | 40000/108 | expired |
| - | 8/28/2021 | 9A2CA7B65032B029A67B | 100% OFF | 40000/207 | expired |
| Angelcrc Seven | 9/10/2021 | BE059073BFC23A8140BF | 100% OFF | 40000/468 | expired |
| Angelcrc Seven | 9/29/2021 | BE7C408252D8683F2BF9 | 100% OFF | 40000/274 | expired |
| - | 10/18/2021 | 662FFCA1B92DECFC8F63 | 100% OFF | 40000/1433 | expired |
| Angelcrc Seven | 12/19/2021 | 8BE366717522377260A6 | 100% OFF | 1000/469 | expired |
| Angelcrc Seven | 1/16/2022 | 96A4E1865BB328131A51 | 100% OFF | 1000/984 | expired |
| Angelcrc Seven | 1/19/2022 | 3370769E3B22EDAE668E | 100% OFF | 1000/902 | expired |
| - | 2/6/2022 | 897965E6995FA18B2DBC | 100% OFF | 1000/993 | expired |
| Angelcrc Seven | 2/22/2022 | 596B51B93ED7D2F3E42C | 100% OFF | 100/73 | expired |
| Angelcrc Seven | 3/2/2022 | DA42EABE97C32AFDDBF2 | 100% OFF | 1000/806 | expired |
| - | 3/9/2022 | 79C583EFAF8726E08E5F | 100% OFF | 1000/995 | expired |
| - | 5/5/2022 | 7E9013FDF7BCEE82EE19 | 100% OFF | 1000/740 | expired |
| - | 6/12/2022 | 9EA3EB22E0B92A391696 | 100% OFF | 1000/582 | expired |
| - | 6/20/2022 | E267948000F9A93CE95C | 100% OFF | 1000/374 | expired |
| - | 7/14/2022 | DF4F2882E85801E1EFFB | 100% OFF | 1000/600 | expired |
| - | 7/21/2022 | CFD4FD70A2D4863F391A | 100% OFF | 1000/721 | expired |
| - | 7/25/2022 | EB6A21F379CB6B300811 | 100% OFF | 1000/461 | expired |
| - | 8/16/2022 | 40500246EB13808C4B5A | 100% OFF | 1000/874 | expired |
| - | 8/26/2022 | 401B47C51AB8018184D1 | 100% OFF | 1000/636 | expired |
| - | 9/8/2022 | A9E663E227FE9CC1D70A | 100% OFF | 1000/493 | expired |
| - | 9/18/2022 | 2FF82BED6AAED00369BB | 100% OFF | 1000/784 | expired |
| - | 9/27/2022 | 970E094B07058DCA9B14 | 100% OFF | 1000/775 | expired |
| - | 10/8/2022 | ADCF412D7D569E2D12CF | 100% OFF | 1000/640 | expired |
| - | 11/3/2022 | B3FB378DC281AC660A62 | 100% OFF | 1000/389 | expired |
| - | 11/12/2022 | 7CAD301399DC5AAB4F0B | 100% OFF | 1000/258 | expired |
| - | 12/7/2022 | 8EC6DE22977DC086D5B6 | 100% OFF | 1000/454 | expired |
| - | 12/9/2022 | 4142B819BB76B8139E80 | 100% OFF | 1000/291 | expired |
| - | 12/14/2022 | FE494079BE82F0EA6220 | 100% OFF | 1000/238 | expired |
| - | 1/10/2023 | D6C93949884181B16012 | 100% OFF | 1000/671 | expired |
| - | 1/20/2023 | 9451EEF46125DBE757A1 | 100% OFF | 1000/116 | expired |
| - | 1/30/2023 | AF46774DFDA4F51A3C72 | 100% OFF | 1000/648 | expired |
| - | 2/5/2023 | CF4D2FB030B7E5408AD8 | 100% OFF | 1000/771 | expired |
| - | 2/12/2023 | B8C70F3651E49AB74F43 | 100% OFF | 1000/126 | expired |
| Null | 2/18/2023 | 4E55BFEC77DBDA973955 | 100% OFF | 1000/624 | expired |
| - | 3/2/2023 | 81248BE627612DCEEBB4 | 100% OFF | 1000/338 | expired |
| - | 3/18/2023 | 037FF60DBF0AD363EE16 | 100% OFF | 1000/468 | expired |
| - | 3/25/2023 | 33B14B940223D3219BBD | 100% OFF | 1000/267 | working |
Charts
Price
Rating
Enrollment distribution
5/6/2021
course created date
5/11/2021
course indexed date