Pitching Yourself - The Complete Course to Help You Pitch
Pitching Yourself in Business and Life - Enhance Your Personal Growth by Confidently Pitching Yourself - Business Skill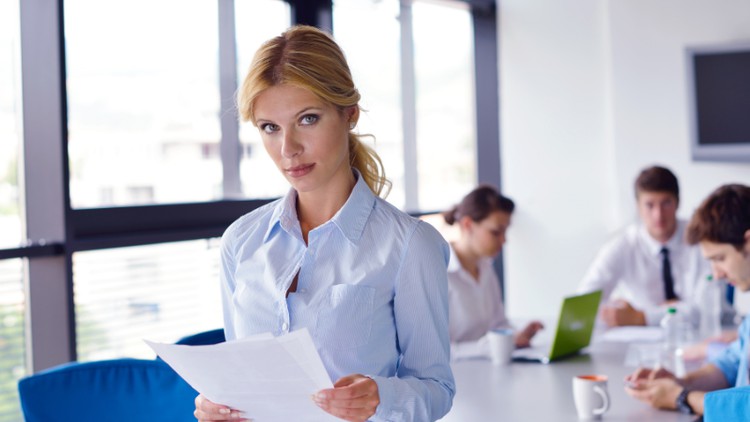 What you will learn
Pitching Yourself
Master the Art of Pitching Yourself in Every Professional and Personal Situation
Improve Personal Growth and Business Skills
Pitching Yourself in Business Meetings
Pitching Yourself in Job Interviews
Pitching Yourself in Social Settings
Pitching Yourself for New Business Fundraising
Pitching Yourself in Social Media
Description
Pitching Yourself - The Complete Course to Help You Pitch
Pitching Yourself in Business and Life - Enhance Your Personal Growth by Confidently Pitching Yourself - Business Skill
Imagine yourself completely comfortable, confident, and relaxed when pitching yourself! Never be nervous or uncomfortable again when pitching your ideas or yourself.
Everyone is taught to write in school, yet few people are ever taught the important skill of how to pitch yourself. The biggest successes in life, on a professional and personal level, don't just happen. Successes come from asking, pitching, for yourself.
In this course you'll learn specifics of how to prepare for every pitch you have to give in life. You will learn secrets on how to look your best when pitching yourself in person, over Zoom, and when creating social media videos. You no longer have to wonder about whether your pitches come across as boring or uncomfortable.
Your instructor, TJ Walker, is a world renowned communications and presentation skills coach. He has coached Presidents of countries and United States Senators on how to pitch themselves to voters. He's coached CEOs of publicly traded companies on how to pitch themselves to investors. He's coached best-selling authors on how to pitch themselves to the media and readers. And now he's here to coach you on how you can become excellent at pitching yourself in every aspect of life.
Your co-instructor, Imran Afzal specializes in IT and presentation training. He is a CEO, Content Creater, Mentor, IT Professional, Entrepreneur and Best-selling Instructor with 500k+ students worldwide (MBA)
If you are ready to excel at the art of pitching yourself and be comfortable and confident in every future pitch presentation you give, then enroll in this course today.
Content
Become the Master of Pitching Yourself Starting Now
Pitching Yourself - The Complete Course to Help You Pitch Promo Video
Quick Win! Succeed at Pitching Yourself by Not Pitching Yourself
Another Quick Win - Improve Pitching Yourself by Failing More Often
The Secret, Fast Way to Improve Your Pitching Skills
An Invitation to Get Personal Feedback on Your Pitch Presentation
Defining the Terms of What is Pitching Yourself
The Personal Pitching Factor
I'm Comfortable Speaking As Long As It Isn't About Myself?
Pitching Yourself In the Modern Era
The Real Reason Why It is So Important to Master the Art of Pitching Yourself
Create a Solid Foundation for Your Pitches
This 1 Tip Will Eliminate Your Nervousness Before Pitching Yourself
This Is How You Come Up with a Winning Message for Pitching Yourself
Avoid the #1 Blunder Most People Make When Pitching Themselves
Pitching Yourself Through Video and Virtually
Pitching Remotely
Frequently Asked Questions About Pitching Yourself
Your Questions About Pitching Answered Here
Do THIS If You Mess Up During Your Pitch
Should You Use PowerPoint?
Should I Memorize My Pitch?
Should I use a Script for My Pitch Presentation?
What to do About Verbal Tics?
How To Improve Pitch Presentation Skills Consistently?
Should You Join Toastmasters
Here Is How You Can Get Your Questions Answered Personally
Prepare to Pitch Yourself In These Situations
Get Ready to Pitch Everywhere
Pitching Yourself in the Job Interview
Pitching Yourself at Networking Events
Pitching Yourself to Investors
Pitching Yourself in Social Media
Even Pitching Yourself to Family and Friends
Pitching Yourself In the Cover Letter
Final Things You Should Know About Pitching Yourself
Why Pitching Yourself Today Is So Different
The Easiest Way for You to Pitch Yourself on a Regular Basis
Pitching Is a Numbers Game - So Play the Game
Here is Your Instructor Pitching Himself
Conclusion to this Pitching Yourself Course
It's Not Too Late for Final Suggestions and Questions
The Way to Really Graduate from this Pitching Yourself Course With Flying Colors
Congratulations! You Now Know How to Pitch Yourself In Every Situation
Reviews
the simple pitching method to sell yourself before u can even sell a product and speaking simple language was the most informarcial and reviving the sales man within me
to be proud of my self when i am presenting so that clients they can see what i am saying to them i must shine
Thank you so much for the wonderful course. I am looking forward to see some more exciting courses from you.
It is interesting and I'm looking forward to move on with this course. Honestly, I had no idea what "pitching yourself" was. I love it that you insist on simplicity, being authentic and keeping it short.
Concise and to the point. Good examples of various situations for pitching like interviewing, cover letter, networking, etc. I am glad the author shared his failures and successes as it makes him human like us.
Der Kurs beschäftigt sich mit den wirklichen Grundlagen. Technische Mittel sind weder Bedingung noch stehen sie im Mittelpunkt, - das gefällt mir.
The course was good, I really liked that section breakdowns. It felt like small bites of information that were useful. Take away record yourself and continue to work on you pitch often
Although I thought that I was fairly knowledgeable & comfortable regarding expressing myself, I learned so much more by taking this course. I hadn't previously realized the number of opportunities that I had for pitching myself in my daily life and that I should exploit those opportunities so much more!
I really enjoyed the presenter's style and tone. He keeps the course interesting. I like how he constantly encourages his students to practice pitching themselves. Which is the consistent message from the course.
Always like TJ's smooth talk and the way he talks just like he is having a conversation with friends. And the course is very informative & engaging. Highly recommend!
We have been pitching ourselves for whole lives but using the right pitching skills to convince whoever you need to pitch this is the right course you need to take. Highly recommend. Thanks!
I always felt that I lacked some confidence to pitch myself in front of others but the course really helps me to boost my confidence & most important I need to use the skills from here and know how to get out of my comfort zone. Thanks TJ
Coupons
| Submit by | Date | Coupon Code | Discount | Emitted/Used | Status |
| --- | --- | --- | --- | --- | --- |
| - | 9/11/2022 | 3E4523B82771B1630891 | 100% OFF | 1000/932 | expired |
| - | 10/7/2022 | SEP_DEAL | 35% OFF | | expired |
| - | 6/5/2023 | JUNESALE | 80% OFF | | expired |
| - | 8/14/2023 | AUG-SALE2 | 80% OFF | | expired |
Charts
Price
Rating
Enrollment distribution
9/2/2022
course created date
9/11/2022
course indexed date