PhoneGap Build For Beginners
Learn how to use PhoneGap build service to build Hybrid Mobile Apps.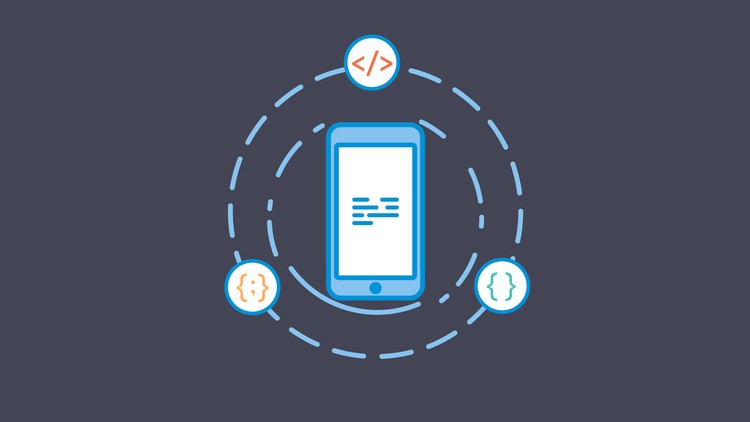 What you will learn
What is Phonegap
Pros and cons of Phonegap
Phonegap vs. Cordova
Phonegap Build vs Phonegap Cli
A look at our sample app
Signing up for PhoneGap Build
Tour of the Phonegap build Interface
Preparing for debugging
Creating a config file form scratch
Adding a plugin to Phonegap app
Adding Icons to Phonegap app
Adding Icons to Phonegap app
Build our app
Building for Different Versions Android
About Signing key
Create a signing key
Signing our Phonegap app And prepping for Upload to the PlayStore
Description
The course teaches you how to build apps using the PhoneGap Build service. Note that the you will not learn how to code apps, but to successfully build them using the PhoneGap Build service.
So you have your app created in HTML,CSS and JavaScript now what? How do you build it?
This course will teach you just that.

Content
Introduction
Introduction
What is phonegap
Pros and Cons of phonegap
Phonegap vs Cordova
Build vs CLI
Sample App
Deep dive into PhoneGap
Tour Of Phonegap Build Interface
Config File Basics
Adding Plugins
Adding Preferences
Building For Specific Versions
Adding Whitelist Plugin
Adding Splash Screen
Adding App Icons
Debuggin and Signing PhoneGap apps
Debugging PhoneGap Apps
Signing PhoneGap Apps
Bonus Lecture
Bonus Lecture : Course on Ionic JumpStart For Beginners
Bonus Lecture Make Money with Admob In Ionic Apps
Bonus Lecture Ionic Cordova Admob Ads Course
Reviews
es gratiuto y por eso le he dado una puntuación de cinco; desde luego no pagaria nada por él. da una idea muuy general de como convertir en phonegap una app
I would like an English speaker who can speak English clearly. Without a stereotypical Indian accept like every other coding tutorial.
Great course. It included all the details I needed to get my App ready for publishing (once I've perfected it!). Thanks very much :)
The transcript is not good as it seems to be based on the pronunciation of the instructor and some words come that do not make any sense when you just need to read the transcript
I found the course very beneficial, now I have basics knowladge (or even more) to start using PhoneGap :-)
Adding plugins to the config.xml file has been a nightmare to me until I enrolled for this course and everything became so easy. Other than his accent, which is understandable because he is not a native speaker of English, nothing else needs to be improved on.
Uma boa visão geral sobre o PhoneGap Build. Não se trata de um curso sobre como desenvolver um aplicativo com PhoneGap/Cordova, mas sobre como utilizar o serviço de build na nuvem da Adobe. O instrutor é direto e dá uma boa visão geral, indicando os principais recursos.
As a former two-year college Department Chair and platform technical instructor in the Silicon Valley, I can say with some authority that the course was unbearable. I quit before getting half-way. Limiting oneself to only the PhoneGap build makes the offering inherently dry and takes presentation skills that (IMO) the presenter doesn't possess to keep the viewers' attention. I often had to rewind the video to decipher his numerous intelligible (to me) pronunciations. This released whatever steam the video had built up. His English is better than my Hindi, but I'm not authoring technical videos in Hindi, am I? Sorry, but with a free price tag it still isn't worth the money/resources. Just my tuppence...
This instructor's knowledge of the topic appears extensive. However, his coverage is basic and his development is monotonic. I would like to have him go in more detail when discussing the various topics.
un buen curso básico pero necesitaría más ejemplos de código reales y que el curso este subtitulado en español con material en español para que sea más fácil seguirlo.
Santhosh
November 23, 2017
Great Free course to learn about the phone gap build and installing plugins. It is really good foundation for advanced courses and start building phone gap apps
10/1/2017
course created date
2/8/2020
course indexed date