Personal Presentation Training
Receive personalized feedback and live Skype video training from a world class presentation expert
Career Development
category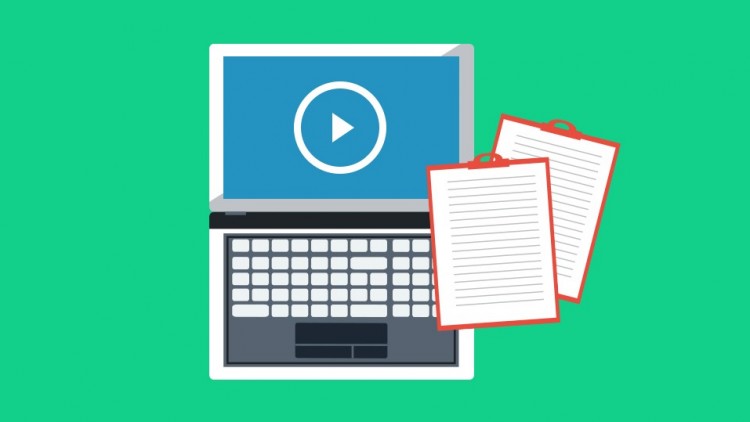 What you will learn
Speaking like a World Class Communicator
Creating Riveting Presentations
Delivering memorable presentations
Description
Personal Presentation Training
In this "Personal Presentation Training" course you will receive personalized training, feedback, and coaching from TJ Walker, a leading public speaking coach to CEOs, Presidents of countries, and Prime Ministers. You will receive up to 10 personalized video critiques of your speeches and you will receive a live Skype video session. This is a chance to get expert coaching from one of the true masters of public speaking, presentation, and PowerPoint skills. This course is the next best thing to an in-person training workshop, only it is much less expensive.
Here is what Udemy students say about this course:
"He tells you how to do it. He is obviously experienced. And then after he educates you, he calls you out about not practicing...just watching isn't going to fix a thing. Thanks, TJ" Teresa Trimm
***
''Nice Course. Good information has been included in this course. I really like it.'' Md. Israfil Hasan Prince
***
''it was a good match'' Ferdouse Abdelhameed
***
''It was a very good experience.'' Sanjana Pardeshi
***
''This sounds great, exactly what I was looking for.'' MindFull Creations
***
"He tells you how to do it. He is obviously experienced. And then after he educates you, he calls you out about not practicing...just watching isn't going to fix a thing. Thanks, TJ" Teresa Trimm
This Presentation Skills course is ideal for anyone searching for more info on the following: public speaking - presentation skills - presentation - PowerPoint Presentation. Plus, this course will be a great addition to anyone trying to build out their knowledge in the following areas: Presentation skills - public speaking skills - communication skills.
Content
Overview
Overview
Intro
Answering Your Questions
The Presentation
What are Your Speaking Goals
Stories
Story Critique
Assignment: Testing Your Communication To Make Sure It Works.
Exciting New Update to this Course
First Presentation
Second Presentation
Strengths and Weaknesses
PowerPoint
PowerPoint Critique
Big Critique
Conclusion
Skype Training
Conclusion
Time to Give TJ a Piece of Your Mind
Bonus Update - You Should Get on the TikTok App Now
Bonus
Bonus Reading Secret to Foolproof Presentations
Bonus Reading Public Speaking Success
Final Bonus Lecture: Huge Discounts on Other TJ Communications Courses
Reviews
Oluwaseun
November 9, 2023
I love TJ's approach in teaching presentation skills. He emphasized that one cannot build great presentation skills by just watching videos but by practicing and getting feedback and suggestions on how to improve one's skills.
Amazing learning, I just hope that they will add samples of videos that they provide critiques and how does it improve the speaker. Thank you so much
Mr T.J - big thanks. This course was grate. You have help me to improve my skills with presentation. Great job!
TJ gave some excellent advice for simplifying presentations and gave me some excellent feedback. However, in order to avoid the most obvious criticism about having too much information packed in, I had to make up a presentation purely for the purpose of this course that had nothing to do with my actual job. My job involves presenting technical training webinars with lots and lots of content. I think TJ's advice is good for certain kinds of presentations, and it will shape the way I design some of my future webinars to simplify the content as much as possible, but not all presentations are TED Talks or for sales. Sometimes, presenters are just teaching people how to do something with a lot of details and giving them something to refer back to if they get confused.
What a confidence in what TJ has presented. Who would dare say that in his or her first lecture. "it's not you sort of sitting back passively watching something while doing email and if you want to do that you need to get out of the Course now and ask for your money back."
He tells you how to do it. He is obviously experienced. And then after he educates you, he calls you out about not practicing...just watching isn't going to fix a thing. Thanks, TJ
Coupons
| Submit by | Date | Coupon Code | Discount | Emitted/Used | Status |
| --- | --- | --- | --- | --- | --- |
| Angelcrc Seven | 9/10/2020 | 80E554F2D0F3EEAFEB4D | 100% OFF | 40000/6739 | expired |
| Angelcrc Seven | 10/9/2020 | C8A107C1EFDCA288D039 | 100% OFF | 40000/6686 | expired |
| - | 12/1/2020 | 266B9FB388E086C37845 | 100% OFF | 40000/4230 | expired |
| SADBOY | 1/14/2021 | 813D7FE206A0EE0233E5 | 100% OFF | 40000/4193 | expired |
| - | 2/15/2021 | 487D03DEECED3F65D3CE | 100% OFF | 40000/5092 | expired |
| - | 7/29/2021 | 54A5D49EE3BD2730490C | 100% OFF | 40000/4747 | expired |
| Angelcrc Seven | 9/4/2022 | A282B8ED1B0A0ACC138A | 100% OFF | 1000/449 | expired |
| - | 11/8/2022 | 8543FF762D19A18EBC69 | 100% OFF | 1000/840 | expired |
| - | 11/12/2022 | 5736F26CE73249E8FE6D | 100% OFF | 1000/975 | expired |
| - | 11/28/2022 | 2D11DF92C972802318C8 | 100% OFF | 1000/940 | expired |
| - | 12/8/2022 | 2F51EADBA845A47416FF | 100% OFF | 1000/762 | expired |
| - | 12/25/2022 | 389B3564C3DA17C0D8D5 | 100% OFF | 1000/962 | expired |
| - | 12/29/2022 | 283E0760260460451603 | 100% OFF | 1000/510 | expired |
| - | 1/14/2023 | THANKS014 | 100% OFF | 1000/971 | expired |
| - | 5/19/2023 | 89A31CDD10B23E67A001 | 100% OFF | 1000/315 | expired |
| - | 6/15/2023 | 58E794C568FCFB2987A8 | 100% OFF | 1000/423 | expired |
| - | 6/27/2023 | 60E731CC954C3FBA9EBC | 100% OFF | 1000/468 | expired |
| - | 7/19/2023 | E45F315072C431562697 | 100% OFF | 1000/732 | expired |
| - | 9/18/2023 | 53AB55DAC55159E845DA | 100% OFF | 1000/671 | expired |
| - | 9/24/2023 | 940932B44E2707277E7B | 100% OFF | 1000/233 | expired |
| - | 10/16/2023 | 48B9523E24048CD7CA8C | 100% OFF | 1000/915 | expired |
Charts
Price
Rating
Enrollment distribution
11/7/2014
course created date
4/29/2020
course indexed date