Oracle Apps R12 Technical Training Bundle (Technical, D2K..)
Oracle Apps Technical Training Bundle Includes SQL,PLSQL,D2K(Forms&Reports 10g), R12 Technical with Live Meeting Support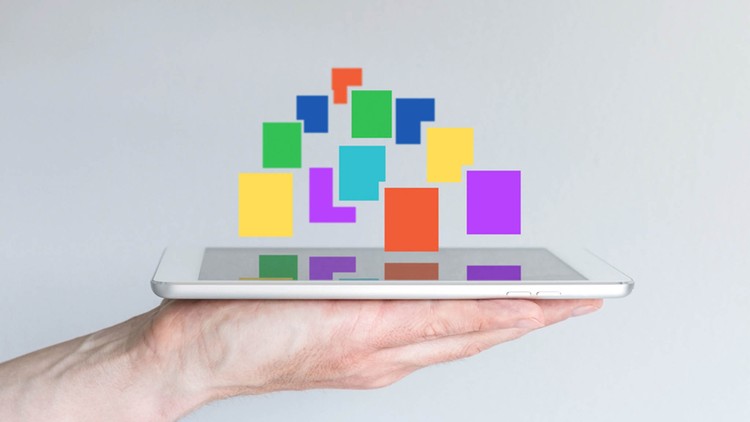 What you will learn
Will be Learning SQL & PL/SQL
Will be Learning D2K Course
Will be Learning Oracle Apps R12 Technical Course
Description
Oracle Apps R12 Technical Training Course Bundle includes SQL&PL/SQL, D2K (Forms & Reports 10g), Oracle Apps R12 Technical Course with Live Meeting Support to clear your queries on every Sunday. You will receive the meeting link for the support session on every Friday to your Udemy registered mail id through Udemy educational announcement mails.
SQL & PL/SQL Course Details
This course covers Introduction to RDBMS, Introduction to SQL, Oracle data types, classification of sql, DDL and DML Commands, Integrity Constraints, SQL Functions, Character Functions, Number Functions, Date Functions, Group Functions, Joins, Sub Queries and Clauses, Database Objects, DCL and TCL Commands, Introduction to PL/SQL, Data Types and PLSQL Blocks, Looping Structures, Conditional Statements, Cursors, Exceptions, Exceptions continued, Procedures, Functions, Packages.
Oracle D2K (Forms and Reports 10g) Course Details
From this course you will get a clear idea of
Forms 10g and Role in Oracle Apps, Fundamentals of D2K, Creation of Data blocks Through wizard and Manually, Creation of Different Types of Canvases and Working with Canvases, Types of windows and working with windows and changing windows properties, Different types of Triggers, Working with Triggers and Applying to Different Controls, Creation of alerts and Calling of Alerts Changing Properties at runtime and Re-using Alerts, Creation of Editors, Types of Editors and Calling editors through Code, Creating and Using Object Groups . Creating and Using Object Libraries, Creation of Lov through wizard and Manually, Working with Lov Properties, Creation of Record Groups Based On Query and Using Static Values, Creation of Master-Detail Data Blocks, Parameters, Creation of Menus and attaching menus to Forms, Working with Procedures, Functions and Packages in Forms, Usage of PL/SQL Libraries in Forms and Attached Libraries, Reports 10g, Introduction to Reports . Fundamentals of Reports . Advantages, Features and role of Reports in D2K, Creation of Different types of Reports . Creation of Reports with different Parameters . User Parameters . System Parameters, Working with Formula Columns . Working with Summary Columns . Working with Place Holder Columns, Working with Data links, Developing Reports Manually, Reports in Triggers, Creation of Layout in Reports . Drill Down Reports . Calling Reports from Forms . Calling Reports from Reports.
Who should take this oracle D2K Course
PL/SQL Developer Forms Developer Application Developer Report Developer System Analyst Technical Consultant Business Intelligence Developer
Oracle Apps R12 Technical Course Details
Oracle Apps Technical is the Enterprise Resource Package (ERP) package. It has designed on the base of Generally Acceptable Accounting Principles (GAAP). This Oracle Application has the business software or else application software of the Oracle Corporation.
Oracle Apps Technical Course is a collection of complete end-to-end solutions that serve businesses with their own functionality. The course provides an in-depth explanation on the technical module of data integration. This module makes you understand the architecture, table relations, designing reports and forms using Oracle Apps.
From this course, you get a clear idea of
Types of Roles, Application Object Library, Application Development, Registration of Custom Objects, Interfaces and Conversions, Flex fields, Profiles, Value Sets, Multi-org Concepts, Functional Modules Overview, Reports and Forms in Oracle Applications and development of XML Reports.
There are incredible job opportunities for the desired aspirants with highest paid salary range. It will be a great career advantage by taking Oracle Apps Technical Course.
Who should take this oracle Apps technical course
The following software or industry professionals were deserved to take this Oracle Apps technical training.
senior architecture and developers java and non java background. senior IT Software professionals Freshers
The following job roles will get benefited from this course:
Functional Consultants Technical Consultants Business Analysts Finance Functional Implementers End Users Candidates interested in taking up a career under Oracle Related Jobs and Positions in the Industry
Content
D2K (Oracle Forms & Reports 10g) Course
Oracle D2K | Oracle Forms and Reports Demo Session
Introduction to Forms 10g and Role in Oracle Apps, Fundamentals of D2K
Creation of Data blocks Through wizard and Manually
Different types of Triggers
Creation of alerts and Calling of Alerts
Creation of Editors, Types of Editors and Calling editors through Code
Creating and Using Object Groups, Creating and Using Object Libraries
Creation of Lov through wizard and Manually
Creation of Master-Detail Data Blocks
parameters
Creation of Menus and attaching menus to Forms
Working with Procedures, Functions and Packages in Forms
Introduction to Reports, Fundamentals of Reports
Creation of Different types of Reports
Working with Formula Columns, Working with Summary Columns
Working with Data Links
Developing Reports Manually
Reports in Triggers
Creation of Layout in Reports, Drill Down Reports
Oracle Apps R12 Technical Course
Oracle Apps R12 Technical Course Demo
Definition of ERP, Introduction to Oracle Applications, Types of Data
Functional Consultant and Roles, Technical Consultant and Roles
Oracle Application Architecture, Data Base Structure of Oracle Applications
System Administration and Application Object Library (AOL)
FND Tables and Understanding AOL and its Components
Report Registration Steps, Register the Report in AOL Module
Defining the Concurrent Program, Creation of Request Group
Register the Parametric Report in AOL Module, Introduction to Report Parameters
Developing a Report from Scratch
Introduction to Forms, Form registration in Oracle Applications
Creating Functions in AOL Module, Creation of New Menu
Introduction to Template.FMB, Appstand.FMB
Creating of New Template, Creating of New Block, Canvas in Template
Overview of Flex Fields, Types of Flex Fields
Steps for Creation of DFF, Flex Field Tables and Relations
Overview of Profiles Options, Different Levels in Setting Profiles
Multiple Organization Concepts, Introduction to Multi Org, What is Multi Org
Defining Multi Org Structure Continued
Multi Org Tables, Overview of Procure to Pay (P2P Cycle)
Introduction to Interfaces, Difference between Interfaces and Conversions
Working with Staging Table Scripts, Developing Validations Package
Introduction to Conversions, Conversion Flow
Introduction to AIM Documentation
Introduction to Business Documents
Functional Flows of GL, AP, AR
Introduction of XML Reports, Developing XML Reports
Steps for Registering the XML Reports in AOL Module
Oracle SQL & PL/SQL Course
Introduction to RDBMS
Oracle data types
DDL and DML Commands
DDL and DML Commands Continued
Integrity Constraints
SQL Functions, Character Functions, Number Functions
SQL Functions Continued, Date Functions, Group Functions
Joins
Sub Queries and Clauses
Database Objects
Database Objects Continued
DCL and TCL Commands
Introduction to PL/SQL
Data Types and PLSQL Blocks
Looping Structures
Looping Structure While and Nested Loops
Looping Structure While and Nested Loops Continued
Conditional Statements
Cursors
Exceptions
Exceptions Continued
Procedures
Functions
Packages
Study Material
Study Material
6/15/2018
course created date
2/8/2020
course indexed date