Oracle Database SQL Certified Associate (1Z0-071) 2022
Oracle Database SQL Certified Associate (1Z0-071) Online Training exams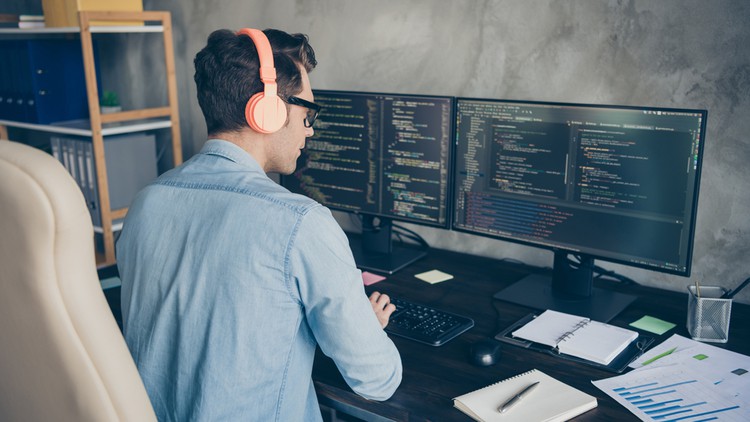 What you will learn
Learn about Relational Databases
Tables, views, and queries in Relational DBs
Introduction to Structured Query Language (SQL)
Oracle Database Structure and Schema
Aggregating, Manipulating, and Retrieving Data
Restricting and sorting query results
Description
In this entry-level Oracle Database Associate training, Ben Finkel will prepare you to take the 1Z0-071 exam, which is the one required exam to earn the Oracle Database SQL Certified Associate certification.
Don't let the OCA exam title code fool you. This Oracle training is actually a SQL course that anyone can use to learn the SQL flavor called Oracle SQL. While Oracle SQL isn't entirely unlike other flavors, there are big differences in transaction control and even database organization that you should know.
If you already know SQL, this training will get you up to speed. If you're learning SQL for the first time, that's even better. Follow along in the Oracle virtual labs to learn Oracle's flavor of the popular query language SQL.
For anyone who leads a technology team, this Database Associate training can be used for 1Z0-071 exam prep, on-boarding new data professionals, or as a training plan for anyone who needs to learn SQL.
1Z0-071: What You Need to Know
For any data analyst using this training for exam preparation, our Oracle Database SQL Certified Associate course maps to the Oracle 1Z0-071 exams objectives, and covers topics such as:
Learn about Relational Databases

Tables, views, and queries in Relational DBs

Introduction to Structured Query Language (SQL)

Oracle Database Structure and Schema

Aggregating, Manipulating, and Retrieving Data

Restricting and sorting query results
learning Intent
In this Oracle course, will teach you the fundamental SQL concepts you need when working with an Oracle Database server. Throughout this course, you'll gain an understanding of queries, learn about the INSERT, UPDATE, and DELETE SQL statements, and more. This course will also prepare you for Oracle's 1Z0-071 exam, the one exam that must be passed to receive your Oracle Database SQL Certified Associate certification.
10/12/2021
course created date
2/1/2022
course indexed date