Online Course Creation: Complete Course of Blunders to Avoid
Learn from These Online Course Creation Mistakes, Misjudgments and Errors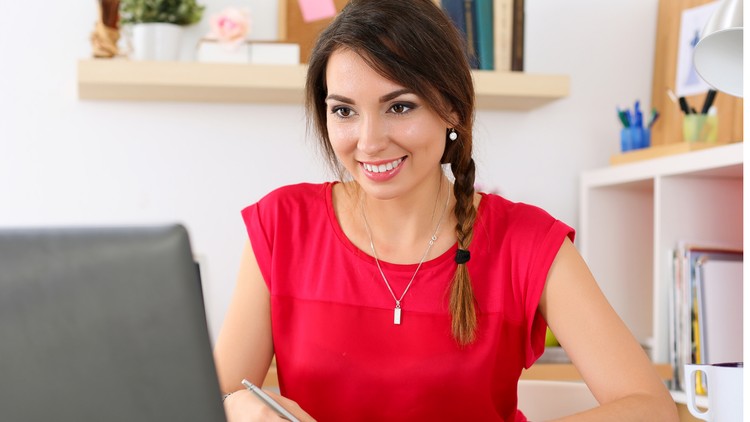 What you will learn
Avoid stupid mistakes when creating and designing Udemy courses
Avoid costly blunders in producing and marketing Udemy courses
Description
Online Course Creation can be highly rewarding and profitable if you execute a successful strategy. Or it can be unprofitable and frustrating if you don't respect the medium.
"TJ Walker is a foolish man who has made numerous stupid mistakes. Anyone serious about being successful in the online course creation business should study want TJ has done and then do the exact opposite!" TJ Walker
This course is different from most online course creation Udemy courses and is different from most Udemy courses in general. This course is a candid, transparent account of one online course creator's failures over the years to master this medium.
TJ Walker has many of the top-selling communications courses on Udemy, but he also has created scores of the worst selling courses. This course is a chance to shorten your learning curve and bypass the time-consuming and costly mistakes that other online course creators frequently make, but rarely talk about in public, until now.
Please note: this is not the course to take if you are looking for technical advice on what camera or mic to buy.
Note: this should not be the first or only course you purchase on online course creation. This course is meant to complement the online library someone has if they already have a handful or more of courses on online course creation and they want to round out their knowledge-base before advancing their online course creation career.
A final note from the instructor: this course is not in any way an "official Udemy course" created by anyone who works for Udemy as an employee, but I suspect that they wouldn't find much to disagree with inside the course.
Content
Finding Your Clear Path to Online Course Creation Success
Here Is How To Avoid a Half a Million Dollar Mistake
Everything You Need to Be Successful Is Right In Front of You
Ready. Fire. Aim. Don't Let This Be You
Avoid Being the Greedy Pig That Gets Slaughtered
Assignment: Testing Your Communication To Make Sure It Works.
Exciting New Update to this Course
Strategic Mistakes in Online Course Creation If You Want to Be Successful
The Online Training World Is Its Own Unique, Weird Little World
Nurturing a Great Relationship with Udemy
Wild Goose Chases To Avoid
Avoiding Production Blunders That Could Destroy You
Not Looking and Sounding Like An Idiot
Develop an S.O.P. And Don't Be An SAP
Become a Trusted Adviser to Your Students
Your Courses Will Evolve and Grow, Not Shrink and Die
Strategic Blunders to Run From
Course Update! Live Instructor Office Hours are Now Available
Online Course Creation Blunders Conclusion
Time to Give TJ a Piece of Your Mind
Conclusion - Your Clear Path to Success in Online Course Creation
Final Bonus Lecture: Huge Discounts on Other TJ Communications Courses
Reviews
I'm thinking to create a course and this really gave me an insight of this world. One suggestion: use any other background that you think is good instead of white. I'm watching this course at night and its not comfortable.
simple, relatable, and organized, help me to start making the first online course in my niche, thanks TJ Walker.
A good common sense and practical approach to preparing to design courses for Udemy. My only suggestion would to see if you could show some practical examples.
Contrary to some others, I liked the "old" background + his suit-and-tie. They gave the lessons a more serious atmosphere right from the start. The TV screen background wasn't distracting at all but instead provided some relief to the eyes when you need to look away rom the instructor for a few seconds. Some of the negative feedbacks might have originated from competing instructors trying to sabotage a good thing. This kind of behavior happens in real life all the time.
It will be better if you add your key words for each lecture written when you are explaining best regards,
This is an ad for Udemy. "listen to what Udemy says" is not instructive. "Buy all Udemy courses" is not really a tip I would need to hear in a Udemy course
This bloke is unloading about his failures in his previous endeavours at course creation. Nothing yet about actual course creation content.
Mir hat besonders die Art des Sprechens (akzentfreies Englisch), die Beleuchtung und die Ruhe des Dozenten bei der Präsentation gefallen. Das Ganze wirkt sehr professionell. Ich habe nicht viel Neues gelernt, jedoch habe ich Bestätigungen für meine Pläne erhalten. Ich schätze außerdem die Offenheit und Ehrlichkeit des Dozenten, sofern ich sie einschätzen kann, das macht das Ganze glaubwürdig für mich. Er ist als Person der professionellste Dozent, den ich auf UDEMY bisher gesehen habe.
There were good tips on course creation. in particular, using the Udemy "free" courses, accessing other courses similar to yours to see what they cover and how they do it, to use the Udemy metrics provided in the Instructor area, and others. These were all useful tips. There was a LOT of emphasis on promoting Udemy, which seemed "over the top". There was a strong suggestion to use TikTok, which seems inappropriate given the recent (July 2020) information that it provides data to China. Does not appear to be secure at all.
That´s a fast and great course. I recommend mostly to someone that is already an online instructor as me. I would love to see the process of making a course in max 2 weeks since it takes forever to launch each one.
TJ Walker always has some good advice. Thanks TJ, for all your help. I enjoyed this course. My favorite course you taught, was about freelancing in the gig economy.
He was very honest in admitting his mistakes in the past and making good practical suggestions. This is also a very unusual course in the sense that we always get courses where the instructors are constantly suggesting how to do things. Here, however, I have found a completely different line of thinking from the instructor in pointing out the common mistakes newcomers usually make. Moreover, his suggestions regarding making full use of Udemy support system will definitely be a big help for the 'to be instructors' and they will surely be able to benefit from the experience of the instructor here which he has very kindly shared with the viewers. One suggestion to improve the videos could be use of some written slides with bullet points of the respective lectures in the background, if possible.
This course has helped me a lot in creating my own online course. TJ has been a really big help. (Thanks TJ)
nice course right to the point; although you mention something related to cameras mikes lights and so on, it would be great to include further details. thanks!
Thank you, TJ Walker, right now I can create my own course. TJ, I love to see your Udemy dashboard as you give information about it. If you share it on screen, it would be great!
Coupons
| Submit by | Date | Coupon Code | Discount | Emitted/Used | Status |
| --- | --- | --- | --- | --- | --- |
| Angelcrc Seven | 6/8/2020 | ABA5C182596DEBBF2673 | 100% OFF | 40000/5770 | expired |
| - | 7/23/2020 | 17E5DE577EB4302E63CE | 100% OFF | 40000/3359 | expired |
| Angelcrc Seven | 8/19/2020 | 493158553FA417107A4B | 100% OFF | 40000/1164 | expired |
| - | 9/15/2020 | 4EFCA929B077C372F071 | 100% OFF | 40000/1379 | expired |
| - | 9/25/2020 | B00DA25B30172D74FEE0 | 100% OFF | 40000/1210 | expired |
| Angelcrc Seven | 10/26/2020 | 795DDC3D62699701AA68 | 100% OFF | 40000/1233 | expired |
| - | 8/11/2021 | A26947FDB0E3B204D119 | 100% OFF | 40000/1173 | expired |
| - | 5/1/2022 | 0DACD395EDB1D08C26CD | 100% OFF | 1000/890 | expired |
| - | 8/17/2022 | FDC6C73E5DCC11349490 | 100% OFF | 1000/989 | expired |
| - | 10/21/2022 | A9E530611ED10A3643A5 | 100% OFF | 1000/993 | expired |
| - | 11/1/2022 | C4A04F35490ED01FA10C | 100% OFF | 1000/283 | expired |
| - | 11/6/2022 | 2A6B9077D311DBACCC7C | 100% OFF | 1000/459 | expired |
| - | 11/14/2022 | 8AD5630CA4BC96F91304 | 100% OFF | 1000/715 | expired |
| - | 12/10/2022 | B3EA9769FEDCEA6DC8DE | 100% OFF | 1000/656 | expired |
| Angelcrc Seven | 12/17/2022 | THANKS121 | 100% OFF | 1000/982 | expired |
| - | 12/27/2022 | 4CB4920E6DF1A4573341 | 100% OFF | 1000/454 | expired |
| - | 1/26/2023 | C02EEF11814EF6DC504A | 100% OFF | 1000/323 | expired |
| - | 2/20/2023 | D57D0A1BB61B34B2EE2E | 100% OFF | 1000/537 | expired |
| - | 2/28/2023 | THANKS025 | 100% OFF | 1000/540 | expired |
| Angelcrc Seven | 3/6/2023 | THANKS006 | 100% OFF | 1000/938 | expired |
| - | 4/1/2023 | CD3C3F8EC451F148B262 | 100% OFF | 1000/203 | expired |
| - | 5/8/2023 | 7A6BE33E63C8080B5C84 | 100% OFF | 1000/183 | expired |
| - | 5/23/2023 | E9688A3D2F043B6F6CE9 | 100% OFF | 1000/264 | expired |
| - | 6/26/2023 | EEF54F87743558698F9A | 100% OFF | 1000/379 | expired |
| Angelcrc Seven | 6/29/2023 | THANKS027 | 100% OFF | 1000/426 | expired |
| - | 7/6/2023 | 27065E25DF91A99603FA | 100% OFF | 1000/367 | expired |
| - | 7/23/2023 | 31EF66C9799E2DE4D0F0 | 100% OFF | 1000/261 | expired |
| Angelcrc Seven | 8/21/2023 | THANK08 | 100% OFF | 1000/921 | expired |
| - | 8/29/2023 | BF3E33A5597B24EBE45E | 100% OFF | 1000/457 | expired |
Charts
Price
Rating
Enrollment distribution
2/10/2018
course created date
8/1/2019
course indexed date