Myofascial release massage therapy for low back pain
Discover the power of myofascial release massage for patient's with low back pain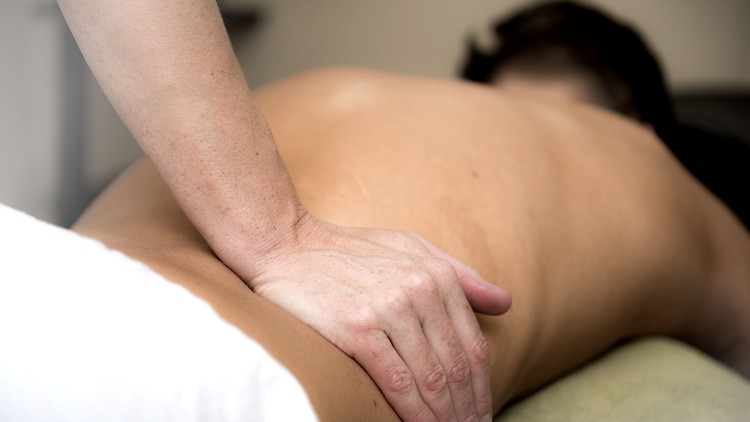 What you will learn
Know the indications, contraindications and precautions
Understand how the fascia works
Learn the mechanisms involved in the creation of fascia restrictions
Learn the benefits of Myofascial Release
Learn how to perform Myofascial Release techniques for the muscles of the back.
Show proper body mechanics to prevent yourself from injuries while practicing Myofascial Release
Description
Myofascial release therapy is a massage technique that focuses on relieving pain in your myofascial tissues. These are the thick connective tissues that support your muscles. The fascia is a network of tissue that spreads throughout the entire body. It connects muscles, joints and bones. It also provides support to organs, helping to keep them in place.‌ The goal of myofascial therapy is to stretch and loosen the fascia so that it and other contiguous structures can move more freely, and the patient's motion is restored. There is an enormous piece of evidence supporting the efficacy of myofascial release which is included in the course.
This particular course focuses on the lower back. At first, there is an explanation about indications, contraindications and precautions. Next, the anatomy and physiology of the fascia is cohesively presented. The second part is the demonstration of the videos. It will be demonstrated every single one myofascial release technique that can be applied on the lower back along with tips and clinical gems in narration. Specifically, the student will see the following techniques:
Effleurage

Lengthening

Twisting

Muscle spreading

Nook and Crannies

Sandwich

Rolling

Skin rolling
In the end of this second part, there is an extra lecture with more high-end techniques to add to your treatment program. These would not fit to the aforementioned so it was decided to provide them in a separate lecture as a gift for those purchasing the course: diamond release for gluteus maximus, gluteus medius, quadratus lumborum and the iliopsoas!
It doesn't matter whether you have had massage training before or have no experience at all. Learn the secrets and proper body positioning for providing the best myofascial release to your clients/patients and take over your competition in this highly competitive industry!
Content
The theory
What is fascia
Anatomy of the fascia
Anatomy of the fascia
About myofascial release
About myofascial release
Thixotropy
Indications, contraindications and precautions
Which of the following is a contraindication?
Before applying the techniques
Langer lines
The techniques
Effleurage
Lengthening
When applying lengthening...
Twisting
Muscle spreading
Nook and crannies
Sandwitch
Rolling
How deep?
Skin rolling
The gift
Reviews
A splendid course! It holistically covered every aspect on the subject and I cannot ask for anything more!
As a professional, this course helped both theoretically and practically. I've learnt a lot of things I didn't know and I would highly recommend it to newly-practicing therapists as well as more experienced ones.
Great background information with facts on Fascia and demonstrations for techniques. Would suit therapists already experimenting with Myofascial releases
Like the previous course that I've undertaken from this particular lecturer, I think it's very well organized, the information is finely presented, the videos with the demonstration of the techniques is unique and I honestly believe that this is a real value for money. No other course on myofascial release that I've attended enters so deeply in the "what I do, why I do it" part of the techniques. Good job!!!
This is a very well-organized course. The instructor makes a great effort to explain and show as much as possible in just 1,5 hours. Very well done from me!
Charts
Price
Rating
Enrollment distribution
5/15/2022
course created date
6/15/2022
course indexed date