Money In Excel - Income Tax Sch. C & Personal Financials
Learn how Money in Excel can be used to create financial reports and complement traditional accounting software like QBO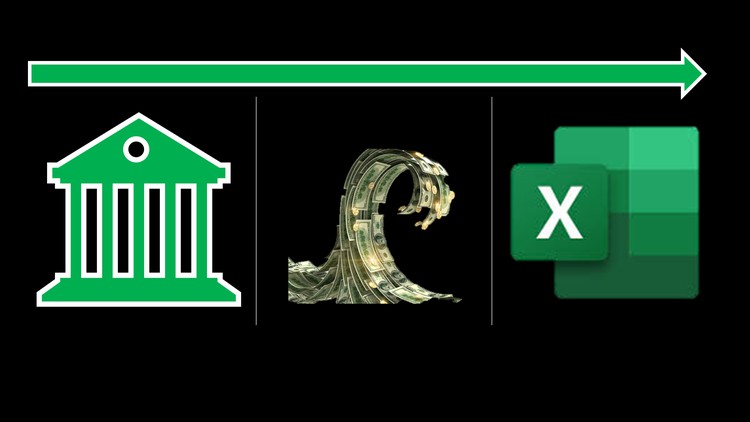 What you will learn
What Money In Excel can be useful for
How to setup the Money In Excel Template
How to connect Money In Excel to financial institutions
How to add account or categories and subcategories to data
How to sort business and personal data
How to create an income statement that may be useful for taxes
How to create a balance sheet or statement of net position
How to use the Money in Excel budgeting template
Description
Money in Excel is an Excel template provided by Microsoft that has bank connectivity similar to many accounting software applications such a QuickBooks, bank connectivity allowing for the download of financial data directly from the financial institutions.
Money in Excel can be used to construct a small business income statement which could be useful when preparing an income tax return Schedule C Profit or Loss From Business.
The Money in Excel template can also be used to complement accounting software such as QuickBooks. For example, many small businesses use accounting software like QuickBooks to record financial transactions and construct financial statements for their business. However, far fewer use financial accounting software to fulfill the same functions for their individual finances, a task that may be accomplished with Money in Excel.
Unlike financial accounting software, Money in Excel will also bring in balance sheet data directly from our financial institutions and put it in one location, balance sheet data like checking accounting balances, savings accounting balances, brokerage account balances, credit card balances, loan balances, and mortgage balances.
Accounting software like QuickBooks does not generally pull balance sheet balances directly from financial institutions because accounting software is designed to construct the ending balances using the double entry accounting system. Once the balance sheet balances have been constructed traditional accounting software will compare our book balance to the institution balance using tools such as bank reconciliations.
This course will cover how to access the Money in Excel template and connect it to financial institutions, downloading financial data.
We will work through a practice problem, imagining we are a small business wanting to construct an income statement needed for our income tax preparation at year end, income tax reported on a Schedule C Profit or Loss From Business Form. As we work the practice problem, we will compare the process to what may be done using traditional accounting software like QuickBooks.
We will then investigate construction of a personal balance sheet using Money in Excel, comparing how the process may be done using traditional accounting software.
The course will also cover other functions provided by Money in Excel including budgeting options and recurring transactions.
Content
Introduction
1050 What It Can Do For Us
Create Excel Worksheet and Link to Financial Institution
1100 Money In Excel Create Worksheet
1110 Money In Excel Connect Financial Institution
Sort Transactions Data & Add Categories
1115 Categories & Subcategories Income Items
1120 Categories & Subcategories Expense Items
1125 Accounts Numbers To Sort Data
Income Statement Creation
1130 Create Income Statement Options
1135 Create Income Statement Using Tables
1140 Create Income Statement Using Pivot Tables
Balance Sheet or Net Worth, Budget, & Recurring Transactions
1145 Net Work Template
1150 Budget Template
1155 Recurring Expenses Template
Reviews
It's helps me when it comes to using money excel and generating income statement , linking bank statement use to generate report need in the business
Kursus ini menarik, membantu dalam memanfaatkan fitur yang ada di Microsoft Excel dengan maksimal. Terima kasih.
Coupons
| Submit by | Date | Coupon Code | Discount | Emitted/Used | Status |
| --- | --- | --- | --- | --- | --- |
| Angelcrc Seven | 3/10/2021 | E1D347C5680B98387710 | 100% OFF | 40000/8837 | expired |
| - | 4/7/2021 | 99B6B7D42193984B9DD3 | 100% OFF | 40000/3570 | expired |
| - | 5/4/2021 | 395AF9E82585E99CE045 | 100% OFF | 40000/1509 | expired |
| Angelcrc Seven | 6/11/2021 | EE269E39D11183C162C3 | 100% OFF | 40000/3724 | expired |
| - | 7/13/2021 | 9832AA3557920BC7CD3E | 100% OFF | 40000/3016 | expired |
| - | 8/4/2021 | F48CFAEE4EAAB2EDAE94 | 100% OFF | 40000/2376 | expired |
| - | 9/12/2021 | 7685194FFCE3B9828927 | 100% OFF | 40000/2657 | expired |
| - | 12/5/2021 | 8A54B0799BCF6C6D6328 | 100% OFF | 1000/806 | expired |
| - | 1/3/2022 | EA0CCF69986335D2C331 | 100% OFF | 1000/998 | expired |
| - | 2/6/2022 | A5EB65AC7CF1AB937B28 | 100% OFF | 1000/996 | expired |
| - | 2/15/2022 | A1918BB5AC903FAC9BA4 | 100% OFF | 1000/956 | expired |
| Ignacio Castro | 2/23/2022 | 4009030C376EF0620AAB | 100% OFF | 1000/702 | expired |
| - | 3/7/2022 | B78DCAA1430E09657D1E | 100% OFF | 1000/989 | expired |
| - | 3/22/2022 | C5FC179AFC343002D781 | 100% OFF | 1000/658 | expired |
| - | 4/1/2022 | E236339AB11B98C5875B | 100% OFF | 1000/849 | expired |
| Angelcrc Seven | 4/25/2022 | ECB3B6898AEAD3D1ED4B | 100% OFF | 1000/948 | expired |
| Angelcrc Seven | 5/4/2022 | 795C6BDDBBE1C0361178 | 100% OFF | 1000/926 | expired |
| - | 5/11/2022 | 2872D5FC5F7920F82837 | 100% OFF | 1000/316 | expired |
| Ignacio Castro | 5/17/2022 | 5EC4A206083BF1D31A2D | 100% OFF | 1000/354 | expired |
| - | 6/3/2022 | 3E687DCC0F5C7DE66904 | 100% OFF | 1000/656 | expired |
| - | 6/14/2022 | 226FA1E7CBA0D9F0B84D | 100% OFF | 1000/426 | expired |
| - | 6/20/2022 | EB06F8389D8627CC6013 | 100% OFF | 1000/410 | expired |
| - | 7/4/2022 | CBAECB5551B25BA5D8B0 | 100% OFF | 1000/435 | expired |
| - | 7/12/2022 | 020FCB1DC047518C3677 | 100% OFF | 1000/222 | expired |
| - | 8/9/2022 | 8A05E977E6374A6581A0 | 100% OFF | 1000/912 | expired |
| - | 8/15/2022 | 4C3007ED19B36557AC1B | 100% OFF | 1000/994 | expired |
| - | 9/2/2022 | 06ED8F656BD8769C8257 | 100% OFF | 1000/334 | expired |
| - | 9/11/2022 | 839F340E8EEA73B86490 | 100% OFF | 1000/197 | expired |
| Angelcrc Seven | 9/19/2022 | 321631655F93D84633C1 | 100% OFF | 1000/585 | expired |
| - | 10/3/2022 | 289F40AFAF7EE81057B8 | 100% OFF | 1000/433 | expired |
| - | 10/10/2022 | F4384CA9EEAAA0287C76 | 100% OFF | 1000/314 | expired |
| - | 10/17/2022 | 2A701FEF997B1FBF0716 | 100% OFF | 1000/210 | expired |
| - | 11/2/2022 | A9CF70ECADE8154DBE89 | 100% OFF | 1000/291 | expired |
| - | 11/10/2022 | BA7DFF3285B854F0C05E | 100% OFF | 1000/513 | expired |
| - | 11/17/2022 | DE12FAFCF30EE35DC593 | 100% OFF | 1000/324 | expired |
| - | 12/2/2022 | 80C50CD4FAFC95D4C10B | 100% OFF | 1000/191 | expired |
| - | 12/8/2022 | 84AF2E1287D2655D5F81 | 100% OFF | 1000/251 | expired |
| - | 12/19/2022 | 67E2C46641C044473955 | 100% OFF | 1000/112 | expired |
| - | 1/9/2023 | ADDAB406209C8D4AC13B | 100% OFF | 1000/796 | expired |
| - | 1/20/2023 | 07C7E8A4B8DBBD7EAD83 | 100% OFF | 1000/531 | expired |
| - | 2/2/2023 | 1E3744C223DE2A4997E4 | 100% OFF | 1000/991 | expired |
| - | 2/20/2023 | E578C7CBD01EC2F8FF36 | 100% OFF | 1000/963 | expired |
| - | 3/1/2023 | 7F57B53269657A7F9E3D | 100% OFF | 1000/82 | expired |
| - | 3/10/2023 | 1B44E03A39BFD9F23B57 | 100% OFF | 1000/529 | expired |
| - | 3/19/2023 | 592D20FF80EA87CED937 | 100% OFF | 1000/860 | expired |
| - | 3/29/2023 | 87FD3A9B9006334B30C0 | 100% OFF | 1000/401 | expired |
| - | 4/4/2023 | E5D8FB89B56957F42D0A | 100% OFF | 1000/218 | expired |
| - | 5/7/2023 | 8F032CEEF8570DEA315A | 100% OFF | 1000/330 | expired |
| - | 5/14/2023 | 09544973330D710ED15B | 100% OFF | 1000/433 | expired |
| - | 5/23/2023 | FB52A65889536B8BFC8D | 100% OFF | 1000/259 | expired |
Charts
Price
Rating
Enrollment distribution
Shopify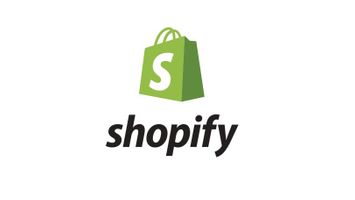 Sell online with Shopify
3 months for 3 €
SkillShare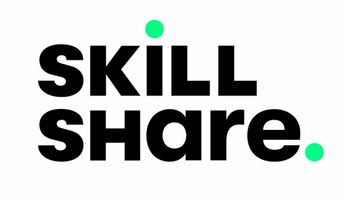 Unlimited access to 30 000 Premium SkillShare courses
30-DAY FREE TRIAL
3/4/2021
course created date
3/10/2021
course indexed date
Angelcrc Seven
course submited by