Modular Town Design in 3D Coat
3D Coat new tools allow you to create a modular playable environment in a matter of days not weeks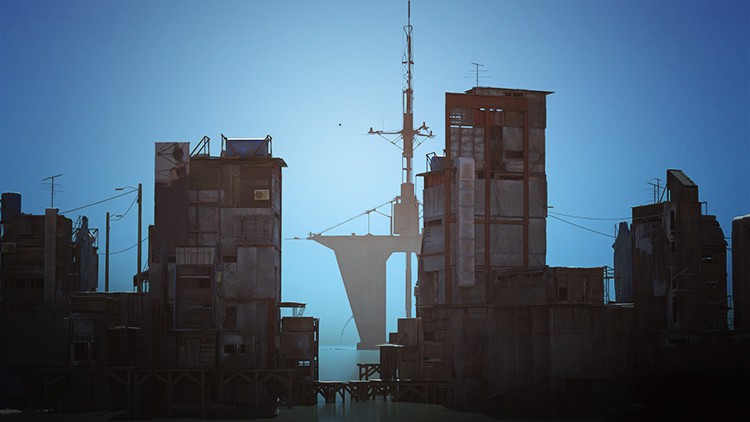 What you will learn
Sculpt and texture meshes for quick look development of environments
Learn the voxel logic of 3D Coat for fast sculpting of any prop
Get an understanding of relevant 3D Coat tools
Rapid assembly of the envrionment in Blender
Description
Explore a new pipeline of 3D Coat that allows you to create a modular environment in a matter of days not weeks. It is a great way to do quick look development for playable game levels or 3D concept art.
The course is made of small-length videos 1-2 minutes per tool. It makes it convenient to navigate and study.
Long processes are recorded to timelapses with narration.
A free reference photo pack is included as a bonus. Please, check included PDF in order to download it.
COURSE STRUCTURE:
Part 1 - Introduction
Only a few videos to get you acquainted with the User Interface of 3D Coat.
Part 2 - Foundation Tools
The major tools that will get you started with laying out your buildings.
Part 3 - Additional Tools
Extra tools to expand your abilities for building props and certain construction elements like sewage, cloth, cables, trees, etc.
Part 4 - Building with Stencils
Learn how to work with 3D Coat and 3rd party alphas for super shape generation.
Part 5 - Texturing
Jump into the texturing part and breath in the life into your modular house sections.
Part 6 - Scene Layout in Blender
Time to do the export and layout of the town in Blender.
You'll get pdfs with useful links to resources and my 3d coat hotkeys.
If you are interested in my background I have a whole youtube channel dedicated to 3D Coat.
For the tutorial support please join my discord invite code: a5TJyRA
Happy watching!
Content
Introduction
Introduction
User Inteface Basics
Camera Navigation
Adjusting Viewport
Foundation Tools
01 Starting With Mannequin
02 Blob Tool On Plane
03 Blob Building Side
04 Thinking About Proportions
05 Pose Tool Propotion Editing
06 Making Of Side Elements
07 Timelapse Block out with Blob and Pose
08 Vox Hide For Windows
09 Cut Off Tool
10 Rendering for Composition Check
11 Split Tool to Divide the Building
12 Layer Management
13 Hiding Unhiding Layer
14 Layer Boolean Operation
15 Layer Resampling for Booleans
16 Timelapse Building Blob Split and Vox Hide
Additional Tools
01 Fixing Non-Uniform Mesh
02 Dublicating and Cloning
03 Smooth All
04 Symmetry
05 Instancing
06 Radial Symmetry
07 Symmetry Copy
08 Vox Hide On Plane For Controlled Cuts
09 Sphere Tool for Cables
10 2D Paint and Vox Clay to Paint 3D Details
11 Carve Brush to Make Plants and Grass
12 Fast and Easy Cloth Simulation
13 Timelapse Cloth and Drapery
14 Brush Vox Hide
15 Building Sewage Pipes
16 Timelapse Building Sewage Pipes
17 Making Aircon Unit
18 Timelapse Cables and Lamps
19 Constructing Stairs
20 Making Potted Plant
21 Timelapse Stairs
22 Move Tool Through All Volumes
23 Tree Generation
Building with Stencils
01 Stencils
02 Stencils Import from Textures-Com Website
03 Vox Hide With Stencils
04 Organizing Props
05 Combining House And Splitting Walls
06 Timelapse Stencil Buildings
07 Timelapse Adding Extra Props
Texturing
01 Preparing Mesh For High-Poly Texuring Important Bug Fix
02 Baking Occlusion and Curvature
03 Brushes
04 Layers
05 Painting with Smart Material
06 Simple Smart Material Adjustments
07 Using Stencils for Painting
08 Downloading Free 3D Coat Materials
09 Posters Texturing
10 Timelapse First Building Texturing
11 Timelapse Second Building Texturing
12 Timelapse Cloth Texturing
13 Timelapse Extra Props Texturing
Scene Layout in Blender
01 Auto Export From 3D Coat
02 Multiple Obj Import to Blender
03 Instancing Objects
04 Layout Start
05 Free People 3D Scans for Scale
06 Greyscale Previews vs Textures Shaded
07 Collections and Collection Instancing
08 Sun Light Set Up
09 Material Nodes
10 Timelapse First Building Layout
11 Timelapse Town Layout
12 Quick Fog
13 Sky Set Up
14 Camera Set Up
15 Final Render
16 Render Color Correction in Photoshop
17 Final Thank You
Reviews
Not exactly explained that you have to set the keyboard shortcuts yourself. Even two PDFs for shortcuts are given. 720p video format is too low. Voice sometimes hard to understand. The training needs more polish (I am comparing it to somebody like Andrew Price or Creative Shrimp).
Charts
Price
Rating
Enrollment distribution
Comidoc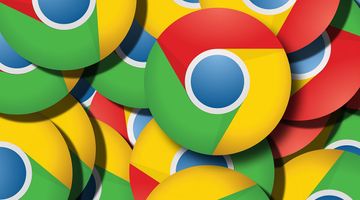 Want FREE online courses ? Our CHROME extension lists Udemy freebies in realtime !
Free
Refurb

Notre nouveau site qui scanne en temps reel les prix sur Amazon Warehouse (FR)
> 40% reduction sur le prix initial
8/12/2022
course created date
10/25/2022
course indexed date