Parenting with Tara Brach, Rick Hanson Mindfulness 4 Mothers
Because being a Parent shouldn't mean Losing Yourself: Parenting Support so you can Be There Every Step of the Way
Parenting & Relationship
category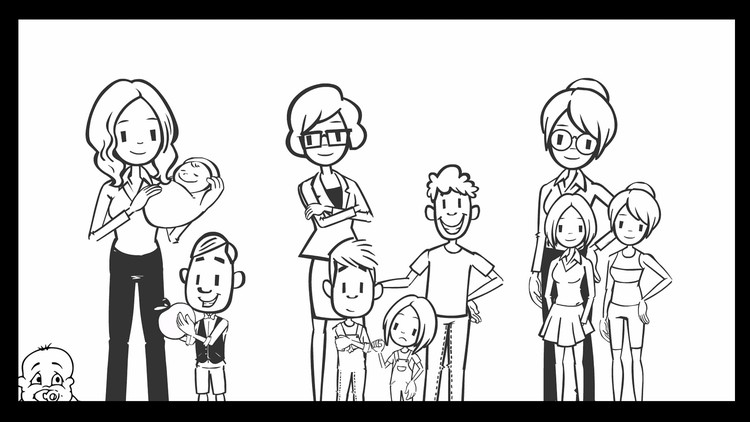 What you will learn
you will have new tools to resource yourself for the marathon of motherhood - with practices that are grounded in research so we know that they work
you will understand why taking care of yourself is non negotiable if you want to raise well adjusted children who are empathic, loving, intelligent, and happy
you will open up greater joy and connection with your children
you will know how to increase your experience of health and happiness giving positive emotions
Description
Hear from world renown Parenting experts Tara Brach, Rick Hanson, Christine Carter, Barbara Fredrickson, Sarah Napthali - and more
Testimonials:
"Life Changing. It's rare to come across a program that you can instantly apply in your life and have it make such an impact."
"Just wanting to express my utmost gratitude for your amazing program. I honestly feel like this is a life changing experience for me."
"Thank you for the gift of this skill. My whole family thanks you!"
The factor that probably has the highest effect on outcomes for children is the level of well being and functioning of their mother. If you care about children, take good care of mothers." Rick Hanson
Your happiness as a mother affects your children's happiness too. Taking care of yourself is the best gift you can give your child – and yourself!
Parenting is possibly the most demanding job you will ever have. Some people joke that it is the only place you can experience heaven and hell at the same time. And yet it also has the potential to be the most fulfilling thing we will ever do.
Mindfulness4Mothers is not another set of instructions on how to be a perfect parent. Far from it. It is expert self care for any stage of motherhood.
PART ONE:
Hear the experts discuss how mindfulness, self compassion and positive psychology can help you deal with the overwhelming demands of parenting on your time and sanity! They share insights and practices for:
> responding to emotional eruptions from your children,
> stress and anxiety
> building trust in your in-built parenting wisdom and 
> creating a lasting relationship with your child
Hear how prioritising your own self care will benefit your well-being, your relationships and the joy and connection you share with your children.
PART TWO:
Download six practical guided mindfulness exercises for ongoing use to support your self care as a parent.
Practices range from "in the moment and quick fixes" to longer practices for rest and renewal that will resource you for the marathon of motherhood.
You also receive a complimentary workbook to help you track your progress and reflections as you become a more mindful mother. This includes quick tips to help those of you who want to establish a mindfulness practice for the first time – or who want some extra guidance on how to set yourself up for the greatest gain from your time.
Say goodbye to exhaustion, overwhelm and self doubt & become the best version of yourself again: the kind of parent your child needs! Develop trust in your in-built parenting wisdom and create a lasting relationship with your child.
Give yourself the gift of peace. Sign up and start taking care of the most important person in your child's life. You!
Content
Welcome - so glad you have joined us!
Introduction
This course is a little different.....
Your Workbook
The Expert Interviews
What is Mindfulness?
What is Self Compassion?
Christine Carter Interview Part 1
Christine Carter Interview Part 2
Christine Carter Interview - BONUS guided practice for children
Dr Rick Hanson Interview Part 1
Dr Rick Hanson Interview Part 2
Tara Brach Interview Part 1
Tara Brach Interview Part 2
Tara Brach Interview Part 3
BONUS: Tara Brach leads a guided practice for mothers
Barbara Fredrickson Interview Part 1
Barbara Fredrickson Interview Part 2
Barbara Fredrickson Interview Part 3
BONUS: Barbara Fredrickson Social Connections reflection
Sarah Napthali Interview Part 1
Sarah Napthali Interview Part 2
BONUS: Sarah Napthali leads us through a Body Scan
Stanford University Interview Part 1
Stanford University Interview Part 2
Kristin Neff Interview Part 1
Kristin Neff Interview Part 2 - PLUS Kindness Practice led by Kristin
Sylvia Boorstein & Penny Fenner Interview Part 1
Sylvia Boorstein & Penny Fenner Interview Part 2 - PLUS guided practices
Craig Hassed Interview Part 1
Dr Craig Hassed Interview Part 2
Dr Craig Hassed Guided Mindfulness Meditation
Polly Young-Eisendrath Interview Part 1
Polly Young Eisendrath Interview Part 2
The Guided Mindfulness Practices
Getting the Most From the Practices
Mindfulness Practice: Breathing Kindness
Mindfulness Practice: Resting in Calm
Mindfulness Practice: Soothing Self Kindness
Mindfulness Practice: Taking in the Good
Mindfulness Practice: Kindness Body Scan
Mindfulness Practice: Walking Mindfully
Making it Part of Daily Life
Taking it forward......and Coming soon....
Thank you
BONUS & Additional Resources
Reviews
I was going to give this course 3 or 4 stars for the content but as I am continuing through ( I am currently 36% through this course) I don't know if I can complete it because of the poor sound recording. Although the content is very useful and there are some amazing interviews and questions for the interviewees, the recordings are not great. The volume levels go up and down, which I don't think is too bad - but there are airplanes, people talking in the background, someone shuffling through papers and then the current interview I am at - Barbara Fredrickson is actually recorded with great sound quality and then someone started sipping tea in the middle of her talk. I don't understand why the content creators did not hire a professional sound person or research sound, especially for a course that is basically an audio recording. Maybe if there was video accompanying the course and I saw the person sipping tea, it would be fine but otherwise, looking at still screens while listening to this audio is very distracting. I will finish this course...hopefully and update my rating if I find the content more overpowering than the poor audio recordings.
This is truly an amazing course. As women we wear many hats making it easy to get overwhelming and feeling like we're not doing everything well. This course really helps you to focus so you on do everything in your life well. I've implemented a few things Kellie talks about so far and it has already made such a positive impact on both my personal and business life. Take the time to take this course. You'll thank yourself later.
If you are a parent, this is a great course for you to take. If you have been curious about meditation but not known how to fit it into a busy life as a Mom, it will be especially helpful. Even if you have meditated for years, the challenges of maintaining your practice now that you are a parent may be over-whelming. This is a course that will teach you from the experiences of others who have faced the same challenges and found methods that worked for them. It is likely that at least one's approach will work for you too, and one is all you need to turn the corner, and get off the road of mental and emotional chaos.
This course is useful for anybody raising children, or who interacts with children. Children are impressionable, especially by their mother's well-being. And living in a society that doesn't always value the important role that mothers play in the upbringing of children, it's important that mothers learn loving ways of interacting with their children, their obligations and themselves in ways that are full of mindfulness, because that will allow them to live happier lives that they can more fully experience and treasure. This course has interesting audio interviews and mindfulness exercises.
This course really changed my life at this moment. I was overwhelmed, addicted to shopping, my phone, and food, my mind was out of control. I wasn't feeling present with my girls but didn't know how to turn it around. My mind just wasn't ever still. This course put me back on my right path, a path I knew ten years ago but had lost. It has had such a HUGE impact on my life. I am now able to sit with my mind, going off, and not impulsively doing things being bossed around with the chatty mind. Thank you so much.
This course is a must for all struggling coping with a busy life. I myself am not a mother, but have certainly benefitted from the insights in this course. The many interviewees speak so much truth. Apart from that, the workbook provides a handy and easy guide to use and implement the work laid out in the course. Very, very much worth it taking this course. Thank you, Kellie.
This is a brilliant course for any parent - I have downloaded it for my husband to listen to as well. It answers all those questions you have about your own parenting techniques and helps you not only be a better parent but also a better person. I love the way you can dip in and out of the course and come back to those interviews and sessions which most apply to you. Highly recommended.
I loved this course because it gave a complete overview of the stresses all moms face, and then offered solutions. I got a clear understanding of the science behind mindfulness and then tools to make it part of my daily practice. Any mother (or father for that matter) will find this course a real gift to themselves and their families. The combination of interview with experts, mindfulness exercises and clear explanations of how stress affects us makes this a very comprehensive course. I would highly recommend it.
So good to hear even experts struggle with motherhood at times! That makes their guidance even more reassuring. I value the extraordinary breath of your program- & the invaluable combination of interviews, solid research, and very healing meditations.
I've always been intrigued by mindfulness but was never sure how it related to me. This course gives real life interviews from people that it's helped, and then walks you through the practises. I'll definitely be coming back again-and-again to redo the practises. Really helpful, and a huge amount of content included for the price!
This year, I've made a conscious decision to change the way I fit into my own life. After having my kids, I quite unconsciously started to neglect myself as I put my family's needs first. As my children grew and weren't quite as needy, my time and energy went into reinventing myself in preparation for a new "career". In doing so I became even busier and I noticed I was slowly giving up everything that I liked doing and was for me. Exercise, connecting with friends, even sleep were pushed aside as I tried to be everything to everyone. Something had to change before I became totally useless to all! The first thing I realized was that I needed help to undo all of the habits I'd formed. I decided to look for some lectures or do some sort of course to first of all help me quieten my very busy mind. As I worked through the Mindfulness4Mothers course, I realized I'd struck gold! It's clear, easy to follow and best of all, I don't have any time limits or restrictions placed upon me, so I can do it whenever I have time. I've learned so many valuable tips and have a far greater understanding of why it's so important for me to be kind to myself. I love how soothing Kellie's voice is. It made me feel completely at ease and like I had someone there supporting me the whole way. I know that I'm able to contact her any time if I have a question or feel I've fallen off the wagon. I'd recommend this course for all mothers and also to anyone who deals with children on a daily basis (teachers, child care workers etc.). Thanks for helping me put my life back together, create a calmer home environment and highlighting that I'm just as worthy of my attention as everyone else!
The interviews are interesting and cover points of interest not only for mothers, but for anyone who is part of a family. The methods discussed and taught in the practices can also be applied to dealing with co-workers or loved ones, not just children.
If you are feeling overwhelmed, this course offers easy to implement solutions to bring you back to the important things in life. Kellie and her collaborators are engaging and supportive. I really enjoyed this course.
Really enjoyed listening to the interviews and am already experimenting with the practices - this applies to fathers as well as mothers you know! Thank you for making this program
I'm really enjoying the course and though I've read the work of some of the interviewees, it's great to hear their ideas in their voices. Ironically, I had to take a break from the course to be fully present with my teenage daughter this evening. I'm looking forward to watching and listening to the rest!
Charts
Price
Rating
Enrollment distribution
2/9/2015
course created date
12/23/2022
course indexed date