Microsoft Word and Windows 10 Training Course
Learn Microsoft Word and Windows 10 step by step to enrich knowledge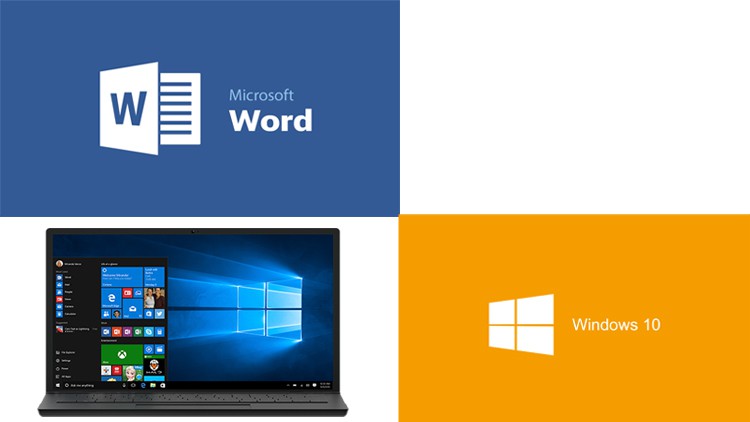 What you will learn
A good knowledge on Microsoft Word
Learn the uses of tools under different menus
Good operational knowledge on Word
Full expertise on Microsoft Word
Description
Join the course on Microsoft Word, one of the most popular office application that helps you to do day to day communication and Windows 10 along with it should help you handle your office desktop and laptop most efficiently and effectively
This course is designed to fulfil the demand of the corporate platform and also divided into two parts.
In Part 1 you will learn Microsoft Word and in Part 2 Windows 10 is waiting for you with practical based tutorials.
After completion of this course, you will
1. Achieve a Course Completion Certificate
2. Get a competitive advantage on job market
3. Be able to handle Microsoft Word efficiently and effectively
4. Get full knowledge on Windows 10 to handle your desktop and laptop
Microsoft Word course outline
01. Introduction to Microsoft Word
02. Starting Microsoft Word with blank document
03. Starting Microsoft Word document with a template
04. Manipulating text in Microsoft Word 2016 document
05. Text formatting process in Microsoft Word
06. Paragraph formatting process in Microsoft Word
07. How to use Styles in Microsoft Word
08. Find and Replace function in Microsoft Word
09. How Insert menu functions in Microsoft Word
10. Design Theme in Microsoft Word
11. Create and Design Table in Microsoft Word
12. Functions of view menu in Microsoft Word
13. Mail Merge Process in Microsoft Word
Microsoft Windows 10 Course Outline
01. Introduction to Windows 10 Desktop
02. Manipulating Desktop Windows
03. Windows applications and the desktop
04. How to check basic information of PC
05. Windows File Explorer
06. Manipulating folder in Windows
07. How to remove pen drive safely from PC
08. How to manipulate file in windows
09. File compression and decompression process
I wish you all the best!
Content
Microsoft Word
Introduction to Microsoft Word
Starting Microsoft Word with blank document
Starting Microsoft Word document with a template
Manipulating text in Microsoft Word 2016 document
Text formatting process in Microsoft Word
Paragraph formatting process in Microsoft Word
How to use Styles in Microsoft Word
Find and Replace function in Microsoft Word
How Insert menu functions in Microsoft Word
Design Theme in Microsoft Word
Create and Design Table in Microsoft Word
Functions of view menu in Microsoft Word
Mail Merge Process in Microsoft Word
Microsoft Windows 10
Introduction to Windows 10 Desktop
Manipulating Desktop Windows
Windows applications and the desktop
How to check basic information of PC
Windows File Explorer
Manipulating folder in Windows
How to remove pen drive safely from PC
How to manipulate file in windows
File compression and decompression process
Coupons
| Submit by | Date | Coupon Code | Discount | Emitted/Used | Status |
| --- | --- | --- | --- | --- | --- |
| - | 2/28/2022 | MSWORDWIN10 | 100% OFF | 1000/740 | expired |
2/27/2022
course created date
2/28/2022
course indexed date