Microsoft AZ-104: Azure Administrator Exam Prep Test
Pass AZ-104 Cloud Certification Exam 165Q Practice Set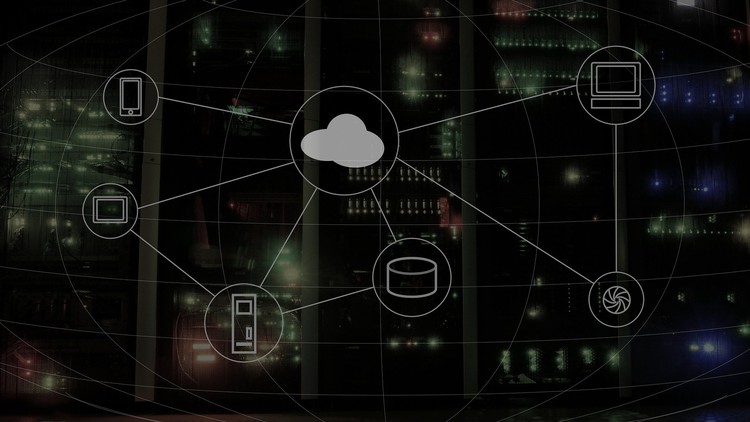 What you will learn
Test your readiness for the AZ-104 Exam
Gain higher confidence on passing the AZ-104 exam
Know the AZ-104 exam structure.
Test knowledge of Cloud computing Administration
Description
Get Yourself Certified and earn a Cloud Skill.
Three separate Timed Test of 55 questions each. All real questions close to the exam live questions. Use this question set to test your knowledge before taking the AZ-104 exam. Microsoft Azure is the fastest growing cloud platform. Getting yourself certified in cloud can help you to improve your resume for possibilities of landing into a Job.
AZ-104 examination will have around 40 to 60 questions, which you have to appear in 120 minutes. The passing mark for the examination will be 700, and you have no penalty for any incorrect answer.
The below are the main topics covered in the exam questions.
-Manage Azure identities and governance (15-20%)
-Implement and manage storage (10-15%)
-Deploy and manage Azure compute resources (25-30%)
-Configure and manage virtual networking (30-35%)
-Monitor and back up Azure resources (10-15%)
Azure is a rapidly growing technology that is being adopted by many corporations. Nearly all organizations have migrated to the cloud or have a plan to do so. The skills required to manage cloud based resources are necessary for those that are entering the IT field and those that are currently in IT.
Get ready to boost your learning and prepare for Microsoft Azure Administrator AZ-104 Exam with practice exam questions and expert guidance. Take the Test Now!
Reviews
I must unfortunately say that these questions aren't very good. Most of them are from exam dumps, a lot of them are simple written completely wrong and in a way that is even difficult to understand what is being asked for, and in some cases I even found some questions that weren't even complete, probably some copy&paste issues. I do not recommend these questions as a good preparation for the exam. Hope to see some improvements in the future.
Lot of double question in the same test. Some question have no match between the question and the answer. Some question have sentence fault so cannot be understand.
Some of the questions are not phrased correctly and it's hard to understand. Some explanations do not make mush sense
Coupons
| Submit by | Date | Coupon Code | Discount | Emitted/Used | Status |
| --- | --- | --- | --- | --- | --- |
| - | 11/26/2021 | 4AF9BC68543E21812ECD | 100% OFF | 1000/920 | expired |
| Ignacio Castro | 11/29/2021 | 6198CAF54422381D1DEC | 100% OFF | 1000/621 | expired |
| Angelcrc Seven | 12/2/2021 | FE4F40FA98DBE578ED80 | 100% OFF | 1000/972 | expired |
| Angelcrc Seven | 12/6/2021 | F46B2936EE9B2C65B6EB | 100% OFF | 1000/951 | expired |
| Angelcrc Seven | 12/9/2021 | C5922519B310BDD0420D | 100% OFF | 1000/971 | expired |
| Angelcrc Seven | 1/18/2022 | D6FF992CEB706DF1E453 | 100% OFF | 1000/982 | expired |
| - | 2/7/2022 | 90B6918112CC2E044AC6 | 100% OFF | 1000/955 | expired |
| Angelcrc Seven | 2/8/2022 | 9805980AEC9777CD8A9F | 100% OFF | 1000/744 | expired |
| Angelcrc Seven | 2/19/2022 | CBE8EC29028FF86727E1 | 100% OFF | 100/84 | expired |
| Angelcrc Seven | 3/3/2022 | E4353A26208E33DC66FB | 100% OFF | 1000/965 | expired |
| - | 3/9/2022 | E2BF9CE23BBF815A6C02 | 100% OFF | 1000/993 | expired |
| - | 5/5/2022 | 60FEA62BD3A27086E656 | 100% OFF | 1000/925 | expired |
| - | 6/12/2022 | C82B0861255B1140FD03 | 100% OFF | 1000/801 | expired |
| - | 7/14/2022 | E37FE3C5E537548F5D47 | 100% OFF | 1000/881 | expired |
| - | 7/21/2022 | 7C15D0C6F2CBDA28944E | 100% OFF | 1000/899 | expired |
| - | 7/25/2022 | 6FB3E9EAF1BB65FF1E24 | 100% OFF | 1000/188 | expired |
| - | 8/7/2022 | 0538871778FDD9428575 | 100% OFF | 1000/638 | expired |
| - | 8/16/2022 | 52C55C7554E945D96DA3 | 100% OFF | 1000/506 | expired |
| - | 8/26/2022 | C49650058D4645FCFDCF | 100% OFF | 1000/702 | expired |
| - | 9/8/2022 | 3B3A1821A08F314F9980 | 100% OFF | 1000/495 | expired |
| - | 9/18/2022 | 78DAF4DC08C1CDAC7548 | 100% OFF | 1000/669 | expired |
| - | 9/27/2022 | 4206086EB3CAC22DB450 | 100% OFF | 1000/846 | expired |
| - | 10/8/2022 | AAA140B0FDC4438D28C3 | 100% OFF | 1000/544 | expired |
| - | 11/3/2022 | CACB8E929189BA23DB17 | 100% OFF | 1000/348 | expired |
| - | 11/12/2022 | 4C8EFD1F639EAEE3940E | 100% OFF | 1000/215 | expired |
| - | 12/7/2022 | B328332B620957BBEE15 | 100% OFF | 1000/833 | expired |
| - | 12/9/2022 | E495A4CE91A39B0B5628 | 100% OFF | 1000/287 | expired |
| - | 12/14/2022 | C46D394745826D346D0B | 100% OFF | 1000/341 | expired |
| - | 1/10/2023 | 50608999C86B2B644D9D | 100% OFF | 1000/775 | expired |
| - | 1/20/2023 | AC69366D4BA584A2BC1B | 100% OFF | 1000/250 | expired |
| - | 2/5/2023 | 39522CC1C701405C0D32 | 100% OFF | 1000/910 | expired |
| - | 2/12/2023 | 3F39CC8C6A9E1AB34C49 | 100% OFF | 1000/122 | expired |
| Null | 2/18/2023 | AE1112F999FE463EBEB7 | 100% OFF | 1000/905 | expired |
| - | 3/2/2023 | C5D93D6AD2A8F6B91693 | 100% OFF | 1000/409 | expired |
| - | 3/18/2023 | 849B86380057C8DEFD50 | 100% OFF | 1000/542 | expired |
| - | 3/25/2023 | 109FFDED294BB9487B16 | 100% OFF | 1000/324 | working |
Charts
Price
Rating
Enrollment distribution
10/6/2021
course created date
11/22/2021
course indexed date