Metaphysical Awakening Symptoms - Spiritual Growth Explained
Learn how to understand the coming life changes as you grow spiritually
Personal Transformation
category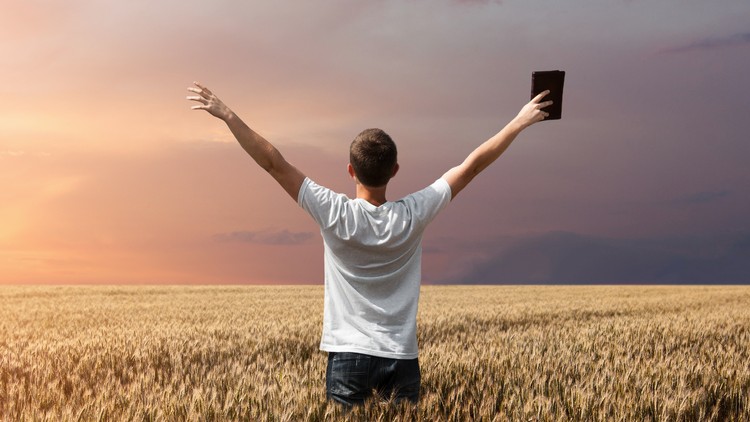 What you will learn
Understand how the energy coming into their body affects them
Understand the changes happening in their lives
Description
Are things changing in your life? Especially in ways that make no 'sense'? Are issues you thought you resolved a long time ago reappearing? Are your five senses becoming more and more acute? Do you have difficulty focusing? Are your dreams more vivid?
We live in a time of extreme change. And nowhere do we feel it more than in our own lives. Many people on the planet are realizing that they are not just a physical body. their spiritual side is waking up.
And if that describes you, then this course will help you understand the changes you are experiencing.
When we were children, we were told some of the changes to expect. Young boys knew that as they grew older hair would start to grow on their cheeks. Young girl knew that as they became women, their chests would develop.
But no one talks about what happens when you 'grow up' spiritually.
In this course, David Pilz take you through your spiritual puberty.
Discover the changes that you are going through are a normal part of your personal journey and how to deal with the energy as it flows through your body.
Content
Introduction to the Next Level of Human Development
Introduction
Introduce Yourself
The Symptoms
The First Symptom: Wave of Emotions
The Second Symptom: The Triggering of the Subtle Energy Around Us
The Third Symptom: Detoxing
The Fourth Symptom: Events
[Activity] The Fifth Symptom
The Sixth Symptom: The Mysteries of Time
Evolution
Conclusions
Help your Fellow Students
Next Steps
Reviews
I am sorry to be negative. But I struggled to relate to this. First, for the instructor to call himself 'The Oracle' is unwise . Then were no sources or directions for research and support, and the presentation seemed rushed and sloppy, full of vague language. I felt the instructor was just taking a chance rather than crafting a course that offered insight into the subject.
I'm really glad I took this class. The more I listen to it the more answers I get. It might not take a lot of your time but it is worth it.
I felt as though David was speaking directly to me and what was going on in my life. very insightful. short to the point, but spot on. I enjoyed the course it felt more like a one on one chat.
This course lives up to its title - Metaphysical Awakening Symptoms. It reaffirmed all that I knew and have experienced in my life. It's great for beginning students who are now becoming aware of themselves. David explains the symptoms in a very easy to understand manner - a way that makes you think. Get on board and begin your journey. I have been there.
It's good, I felt like I was talking to someone really deep and interesting but I was expecting to learn something new, that's why I'm rating 3.5 stars, it may help someone who's not already connected to himself, but for me it was just a nice moment. Good luck, tho!
Anastasiya
November 22, 2018
I found this course very helpful. Great experience for newly awakened souls, detailed explanation of the events related to the process of spiritual awakening.
I liked the easy relaxed teaching style while still delivering some important learning points in every lecture. I found myself having a lot of "lightbulb going on" moments where I understood what I have been going through the last few years as I grow spiritually. Good course and good instructor. I enjoyed it.
Very informative. Most people who do not know the symptoms of Spiritual growth might conclude that they have some mental health issues. Thank you very much.
I like the easy and mellow presentation format. It's comfortable, and I'm good with all the information. Instructor is familiar and engaging, like I'm listening to a close friend.
I enjoyed the information, but looking for more depth. Ive been on this path for a while.. Would appreciate ideas of more places to learn, grow or groups to connect with, always easier on this path if one has a spiritual support group or person one can hang with.. Love to create one. maybe it is time.. Thanks David for all you do, I quite appreciate
You ask about the quality of the course!! Is this the same as ...am i learning something useful for the quality of my life . If so I highly recommend this course as very very thought provoking...in fact going back to lesson 1 and starting again for clarity. Nancy Thomas-Ward
This was an excellent course! I felt like I sat down to chat with a dear friend. As someone who experienced an awakening without any idea who to reach out to or what I was experiencing, I can honestly say this would of been amazing at that time and is wonderful today! Many of my questions were answered and I felt extremely motivated through out the course. Mr. Pilz, thank you for this incredible course I will definitely pass on this knowledge to my students, many of them are experiencing their awakening. Thank you once again.
The course provides very general information without mentioning methods and ways to do it. It would have been better if the instructor had explained things more in depth about practice activities.
Just awesome. Totally recommended. I learn a lot from it and I'll keep myself updated with the information presented here. This was really eye opening for me. Thank you very much.
The information is informative and what I assume to be pretty accurate. The one thing I wish was included was an exact definition of metaphysical awakening and how (besides these symptoms) to know if you are experiencing one. One of the symptoms is detoxing, but how can you tell if this is actually the cause? Another thing I wish was included would be how to enter a metaphysical awakening or at least the causes for entering one.
Coupons
| Submit by | Date | Coupon Code | Discount | Emitted/Used | Status |
| --- | --- | --- | --- | --- | --- |
| - | 2/28/2020 | C5E9C28DDD4D3BD00338 | 100% OFF | | expired |
| - | 6/10/2020 | MASSGEEXPJUNE131010 | 100% OFF | 40000/756 | expired |
| Angelcrc Seven | 11/18/2020 | MASSGEXPNOV212020 | 100% OFF | 40000/1324 | expired |
| - | 12/8/2021 | MASSEXPDEC122021 | 100% OFF | 1000/978 | expired |
5/12/2015
course created date
1/20/2020
course indexed date
Lee Jia Cheng
course submited by