Media Training for Print/Online Interviews-Get Great Quotes
How to talk to a reporter and get the exact messages and quotes you want in the final story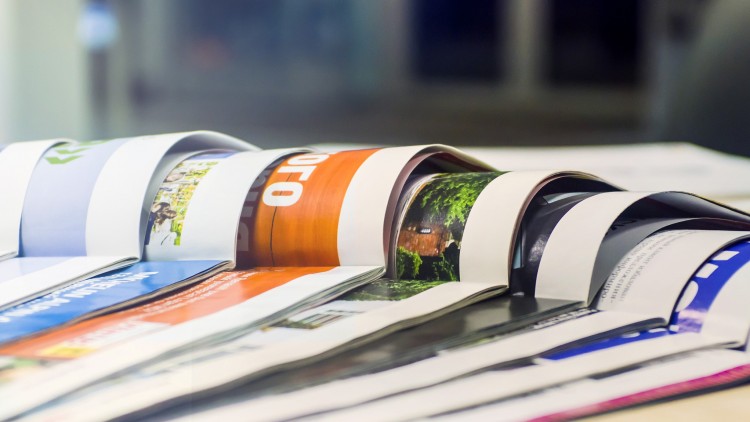 What you will learn
Master newspaper interviews
Control Online news interviews
Understand the fundamentals of media interviews
Create Media Messages
Understand the process of answering questions in media interviews
Learn how to make messages quotable
Description
Media Training. Imagine knowing before a news interview starts, exactly what quotes of yours are going to end up in that newspaper or online publication. You can control not only your messages but your sound bites and quotes that get into final stories.
You never have to be fearful of reporters again.
This Media Training course is designed specifically for people who are about to do media interviews with print reporters and online journalists (There is no on-camera TV training in this course). Students will learn exactly how to shape a media message, answer questions from reporters and speak in sound bites. If you are nervous or uncertain about how to get through a news media interview with a newspaper or text-based journalist, this course is specifically designed for you. The course has numerous specific videos outlining step-by-step the process you need to take in preparing for interviews. If you want to gain control of interviews and avoid career-damaging quotes, this Media Training course is designed for you.
Why go through even one more day lacking the skills you need to master print and online media interviews. Why take the risk of doing a bad or mediocre media interview when you could be giving great interviews, starting today. Sign up for this Media Training course now.
There is a 100% Money-Back Guarantee for this Media Training course. And the instructor also provides an enhanced guarantee.
What will students achieve or be able to do after taking this Media Training course?
Master newspaper interviews

Control Online news interviews

Understand the fundamentals of media interviews

Create Media Messages

Understand the process of answering questions in media interviews

Learn how to make messages quotable
What do Udemy Students say about this Media Training course?
"5 Stars! I have worked as a print journalist and this course is effective for anyone who needs to get ready to be interviewed." Rick Sheridan
''Short, clear, powerful.'' Steve Edelman

Content
You Can Get Exactly What You Want Into the Final Story
How to Make a Reporter Happy, but Make Yourself Even Happier
Please Introduce Yourself
Here Is How You Develop a Media Strategy for the Interview
Framing a Winning Media Message
How to Answer all the Basic Questions, Before the Reporter Has to Ask Them
Media Messages Must be Interesting to Reporters
Media Messages Must Resonate with Media Audience
Exciting New Update to this Course
Your Media Message Needs to Benefit You
Three is the Perfect Number of Media Messages
Media Messages using a Venn Diagram
Have a Positive Media Message
Add Quantifiable Results to Your Media Message
What Problem are you solving, Media Message
Answering Questions in a media Interview
How to Answer Questions in a Media Interview Overview
Answer One Question at a Time
Keep Your Eyes on Your Message Points
Do Not Repeat Negative Words from a Reporter
Tell Reporters 'I Don't Know'
Always Be Moving toward Your Message Points
Give Brief Answers to Tough Questions
Aim for All Three Messages In Every Answer
Re-Write the Reporter's Questions in Media Interviews
Don't Add One more thing at the End of the Interview
Don't try to Control the Interview
Speaking in Sound Bites
What is a Sound Bite Overview
Sound Bites Bold Action Words
Sound Bites Reporters Love Cliches
Sound Bites Emotion
Sound Bites Give Specific Examples
Sound Bites Absolutes
Sound Bites Attacks
Sound Bite Tools Humor
Sound Bite Tools Rhetorical Questions
Sound Bite Tools Analogies
Sound Bite Tools Pop Culture References
Three Easiest Sound Bite Tools
Reflections on Sound Bites
Housekeeping Matters
Your Questions Will Be Answered Here
7 Steps For Getting the Most Out of this Course
If You Like to Learn by Reading
Who is TJ Walker?
Update - You Should Get on the TikTok App Now
One Last Chance to Make This Course Better for Your Permanent Learning Library
Conclusion
The 5 Outcomes of Every Media Interview
Time to Give TJ a Piece of Your Mind
Conclusion
Here Is How You Can Get your Certificate of Completion for this Course
Bonus Lecture
Reviews
Super helpful info, though I think it would be easier to digest if the videos were a little longer instead of being broken up into so many tiny segments
I have worked as a print journalist and this course is effective for anyone who needs to get ready to be interviewed.
Coupons
| Submit by | Date | Coupon Code | Discount | Emitted/Used | Status |
| --- | --- | --- | --- | --- | --- |
| - | 12/8/2021 | 953E7C8EA96FBB83E1E8 | 100% OFF | 1000/996 | expired |
| - | 9/4/2022 | 666200FF37461759A861 | 100% OFF | 1000/834 | expired |
| - | 10/26/2022 | 373C0A1B8D349C5E5928 | 100% OFF | 1000/957 | expired |
| - | 11/1/2022 | 6A640AB9CDDB6F009D12 | 100% OFF | 1000/441 | expired |
Charts
Price
Rating
Enrollment distribution
9/19/2014
course created date
12/8/2021
course indexed date