Master Baby Sign Language With Etel Leit
Non-Verbal Communication With Your Baby
Parenting & Relationship
category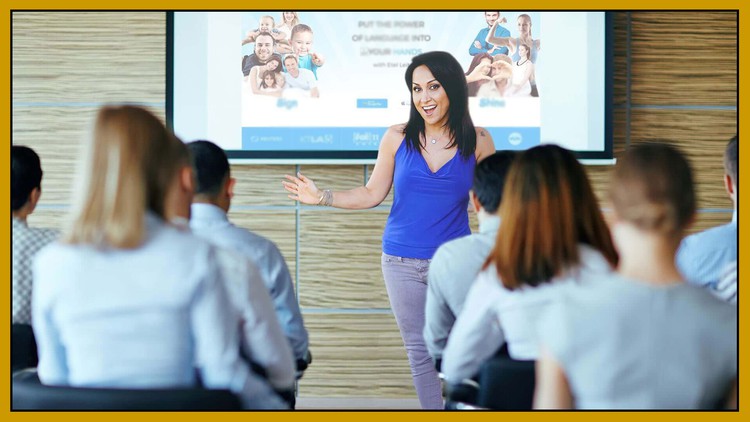 What you will learn
How to start signing with your baby
How to know if your baby is hungry, sleepy, thirsty and more!
Description
If you are looking to:
Promote language development
Stimulate your baby's brain
Decrease moments of crying
Be amazed by your little one
Bond with your baby, empower her to be smart, strong, and confident for the rest of her life.
Full classes of Baby Sign Language.
Reduce your child's frustration, enhance verbal communication, and stop crying episodes in just two weeks!
Learn Baby Sign Language from your home. Start Now with Pediatric Communication Expert, Etel Leit.
Each lesson filled with Signs, Songs Games & Parenting Tools.
Benefits of Signing With Your Baby
Language and speech: How can you help your baby learn to talk?
Brain's training during signing
How to start signing
First Signs: BABY. MOMMY. DADDY. GRANDMOTHER. GRANDFATHER.
How to Know When to Start Signing With Your Baby
Three steps to help your child with separation anxiety
All colors and colors activity
Signing promotes higher IQ
ASL and Finger Spelling
ABC
ABC song
Favorite ABC activity

Parenting tool: Peek-a-boo and Separation Anxiety
SignShine™ mission is to provide valuable parenting skills while stimuli are simulating the cognitive, emotional, physical and social development of healthy minds from a young age.
Signing is not only fun for babies, children, and parents to learn together, but has many other benefits including, as reducing frustration, empowering communication and enhancing verbal speaking.
SignShine™'s educating, entertaining and out- of- the box classes and workshops are designed for babies, toddlers children, pre-teens, parents, educators, and other professionals.
SignShine's founder, Etel Leit's dynamic and energetic approach gets you immediate and lasting results.
Enroll today!
Content
Introduction
Start Signing
Colors, ABC & IQ
Wrap Up
Help Your Fellow Students
About Etal
[Bonus]
Reviews
Does not match description. The class says master baby sign language, but doesn't teach much sign language. The focus is on benefits not actual signs.
It's only a short introduction to Etel Leit full course. You need to become a paying member on her site to get the full course. If you get the introduction for free on Udemy, it's alright, but I would not advise you to buy this. Instead, go to her website. The content is legit though, and very interesting, but, contrarily to what the misleading title says, you won't be a master with only this introduction.
Coupons
| Submit by | Date | Coupon Code | Discount | Emitted/Used | Status |
| --- | --- | --- | --- | --- | --- |
| - | 3/6/2021 | BABYEXP0308 | 100% OFF | 40000/4686 | expired |
| - | 12/8/2021 | MBSLWEXPDEC122021 | 100% OFF | 1000/871 | expired |
2/10/2021
course created date
3/6/2021
course indexed date