Make Digital Advertising Easy with ChatGPT (Fast Method)
Digital Advertising Made Unique and Easy with this Method Learn how to Advertise Online
Digital Marketing
category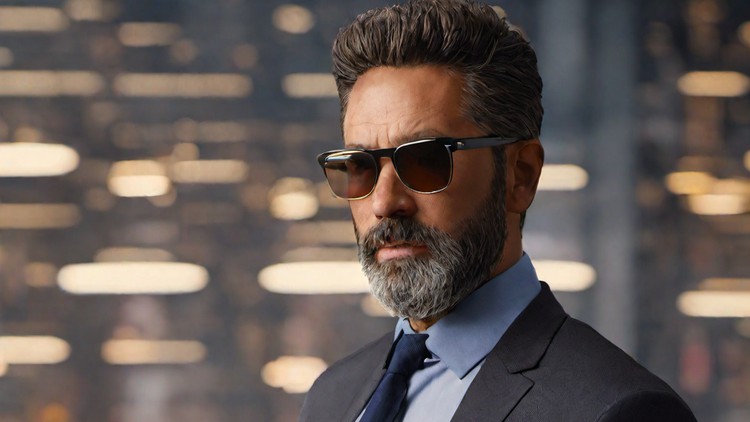 What you will learn
Learn Digital Advertising
Learn How to Advertise with ChatGPT
Learn Prompts on ChatGPT
Learn the fundamentals of ChatGPT
Learn Blog Posting
Learn Image Manipulation
Learn Content Manipulation
Learn Hashtag Controlling
Learn how to Advertise on LinkedIn
Learn how to Advertise on Quora
Learn how to use Vendor
Learn how to use A.I to save your time
Learn how to easily find websites that's similar to your favorite
Description
Elevate your digital advertising endeavors with an unparalleled approach that promises both uniqueness and simplicity. Discover the transformative method that will redefine your online advertising strategies and outcomes. Unlock the potential of advertising in the digital realm through a meticulously crafted technique that ensures distinction in a crowded landscape. Acquire the essential knowledge and skills to master the art of online advertising, and embark on a journey to amplify your brand's visibility and reach. Seize this opportunity to stay ahead of the curve, and immerse yourself in the realm of effective and efficient digital advertising. Your path to online advertising excellence begins here.
Explore a comprehensive learning experience that demystifies the intricacies of digital advertising, equipping you with the tools necessary to navigate this dynamic landscape with confidence. Our method seamlessly blends innovation and user-friendliness, fostering an environment where even those new to the digital advertising sphere can quickly grasp and implement powerful strategies.
Uncover the secrets behind crafting compelling ad campaigns that captivate audiences and drive tangible results. From selecting the optimal platforms for your target audience to honing your message for maximum impact, our method covers every facet of the digital advertising journey. We understand that navigating the complexities of online advertising can be daunting, which is why our approach distills these complexities into actionable steps that empower you to take control of your advertising destiny.
Through our meticulously designed modules, you'll gain insights into audience segmentation, data-driven decision-making, and performance analysis. Witness your campaigns evolve from concepts to impactful realities as you apply these insights, leveraging data and analytics to refine your approach and achieve your advertising objectives with precision.
Don't let your brand get lost in the digital noise. Embrace a method that promises to make your digital advertising endeavors stand out from the crowd, all while simplifying the process for you. With our guidance, you'll not only learn how to advertise online but also how to do so in a way that resonates, engages, and converts. The world of digital advertising is waiting for your unique touch – embark on this transformative journey now.
Content
Introduction
Introduction
What you'll learn!
CHATGPT
What is ChatGPT in 2sentece
Going in ChatGPT + Samples
Capabilities + Limitation
Finding a Product with ChatGPT (Analyzation)
Finding a product
Quora Advertisment
Introduction to Quora
Getting in Quora
Making Title with Quora + Image Manipulation
Blog posting in 2 sentence
Making Blog post with ChatGPT + Quora Analyzation METHOD 1
METHOD 2 (ANSWERING QUEST.)
METHOD 3 (PUTTING UP QUESTION)
LinkedIn Advertisement
Getting Inside LinkedIn + StockAI
Introduction to LinkedIn
LinkedIn Product Marketing + All Images Software
LinkedIn Hashtag Manipulation + Advice
ChatGPT HelpFul Website
Prompts Made Easy
Charts
Price
Rating
Enrollment distribution
7/3/2023
course created date
9/2/2023
course indexed date