Eat Balanced Meals and Get Results - Macronutrients 101
Learn the basics of mealtime strategy using macronutrients splits to get results and feel your best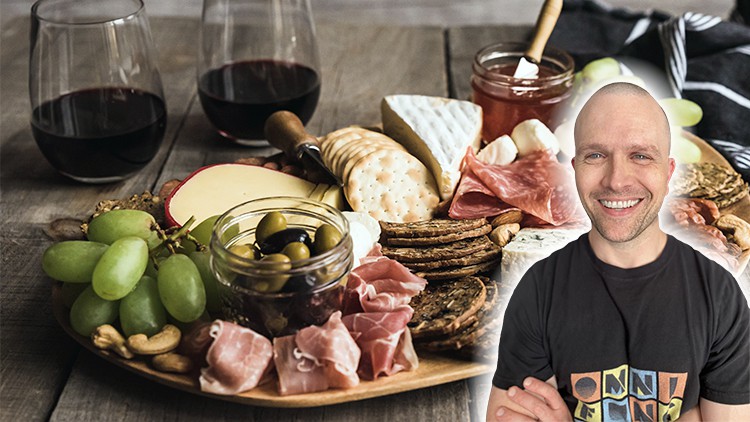 What you will learn
Follow a balanced eating approach that lets you achieve and maintain results
Learn how to properly fuel your body at meals, snacks, and after workouts
Implement the strategies in this course to help you get the right amount of everything.
Use a habit-based approach to improve your nutrition
Put meals together using a simple approach
Description
Welcome to Eat Balanced Meals and Get Results - Macronutrients 101
Are you ready to transform your relationship with food and achieve your health and fitness goals? This online course is your pathway to building and maintaining new habits that make eating well a natural part of your life.
Why Choose This Course?
In this course, you'll learn how to build and maintain habits that empower you to make healthy food choices effortlessly.

Gain confidence in your ability to create balanced, nutritious meals using a straightforward method for hitting daily macronutrient targets without stress.

Transform your body and achieve your fitness objectives by implementing practical and sustainable practices.
Who Is This Course For?
This course is ideal for you if you want to:
Address specific health concerns, such as diabetes.

Maintain your current weight.

Lose weight in a healthy and sustainable way.

Build muscle or gain weight.

Feel better, have more energy, and live a longer, healthier life.
Breaking Down Barriers:
We understand that making changes to your diet can feel overwhelming, and terms like "macronutrients" can seem daunting. However, with the right guidance, you'll learn how to create balanced, healthy meals wherever you are, even in a fast-food restaurant.
This course is designed for busy individuals who seek to improve their eating habits and achieve remarkable results without resorting to crash diets. Focusing on your protein, fat, and carbohydrate intake can yield significant improvements and is a sensible approach that works for many.
Course Highlights:
Over 4 weeks, you'll develop four essential habits centered around achieving your ideal macronutrient percentages, which you can calculate using the custom resources provided.

This course is not for extreme dieters; it's a character-building journey that emphasizes lasting change over quick fixes.
Exclusive Tools and Support:
Gain access to custom tools, educational resources, and recommended websites.

Participate in discussions, ask questions, and deepen your understanding of the course material.

Join our dedicated Facebook group for additional support and connect with fellow learners.
Meet Your Instructor:
Hi, I'm Gary Berglund, your course instructor. I'm a certified personal trainer, nutrition coach, yoga instructor, writer, blogger, and consultant with over a decade of experience. I've had the privilege of working with thousands of individuals and organizations, helping them reach their health and fitness goals. My passion for nutrition stems from my love of food and a desire to foster healthy relationships with it. Let's embark on this journey together, and I look forward to helping you achieve your goals!
Content
Appetizers
Introduction & Agenda
Find your "Why"
Nutritional Objectives
Why Diets Don't Work (and What Does Work)
Assess Your Habits
Main Course
the Importance of Planning
All About Veggies and Fruit
How to Get More Produce in Your Diet
Energy Balance and Resting Metabolic Rate
WTF are Macronutrients?
All About Protein
All About Carbs
All About Fats
How to Get Healthy Fats
Choose Your Perfect Split
Water: The Forgotten Macronutrient
Doing the Damn Thang
Strategies for Dining Out
Tracking Success
Create Your Habits Roadmap
Next Steps
Reviews
This was very helpful and informative in approaching general nutrition and overall balance. This course helped me understand some of the basics that I was lacking and I really appreciated the simple yet comprehensive way of educating. The teacher seems to have a good nutrition philosophy and I am happy that I took the course. I will recommend to my friends.
This course was presented in easily digestible pieces, had some great nuggets of science, and is served with a side of relatability and humor. There are some great suggestions for busy folk, and learning is broken into bite-size mind snacks. I have some good take aways, and will be back for (smart and balanced) seconds!
Yes, Gary Berglund's Macros 101 was an excellent match for me. The range of his knowledge is supreme: I learned new things like a bodily protector being inflammation, what hydrogenated oil is, that fats and carbohydrates do not occur naturally together (as they are in ice cream), but rather they each link up with protein, and that electrolytes are something I can start in on for increasing benefit of the highly valued forgotten micronutrient-- WATER. I heard about medium-chain fatty acids, and how to order a nutrient-balanced menu choice when eating out. Gary is careful to mention awareness of feelings as the motivated individual notices habits, planning, and tracking. I am grateful.
Charts
Price
Rating
Enrollment distribution
7/14/2022
course created date
10/12/2022
course indexed date