Live Day Trading With a Full-Time Trader!
Watch a full-time Day Trader trade live for a day!
Investing & Trading
category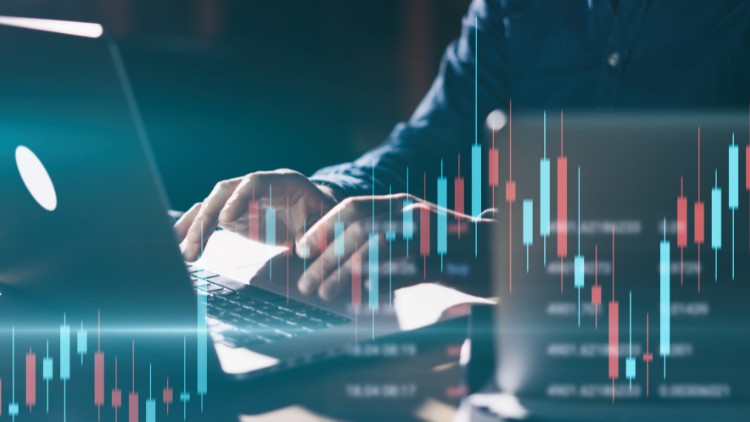 What you will learn
Mental trading skills
How a real day trading thinks, and how you should think
When exactly to enter a trade with the PrimedTraders trading system
When and where to exit a trade
How to day trade, complete PrimedTraders system
Description
Hey Traders,
Do you want to watch a full time day trader trade live for a day and earn close to 9,000 in just one day? then this course is for you, because that is exactly what will happen.
In this course, the lead trader of PrimedTraders, trades live using the Predator Day Trading System and follows it to the dot on every single trade.
If you ever wanted to learn directly from a full time day trader then this is your chance to do it for absolutely free.
In the course the way we buy and sell is explained and then gone over in detail when we go over live trading summaries and examples of which you will understand better how we at PrimedTraders trade.
In the course we don't only talk about actual trades, but also provide you with specific key tips on mindset and motivation.
We are sure you will learn lots in this course and hope to see you in it.
If your mission is to become a day trader, then watching this course could significantly speed up your learning curve and get you the knowledge you need to day trade full or part time.
Content
The Starting Point
Introduction
10,000 hours vs anything less
The tale of two wolves
Priorities in order of importance
Recommended brokers
The PrimedTraders Day Trading System
Indicators & what they are used for
How to buy/sell trades via our system
Risk & Money management done right!
The only key levels that matter
Price action guidance
Compound the good not the bad
Key Day Trading Skills Required
Focus, the main mental skill for massive and consistent trading success
Attitude, the magic word!
Goals, a worthy destination
Live Trading with the PrimedTraders System
Welcome to live trading
How I earned €3,473 in one trading day already
NASDAQ long, first trades taken
Live Take Profit on NASDAQ buy +1000€
2nd TP in a row on NASDAQ +980€
WTI & NASDAQ live trades (closing early)
Trade Summaries for Monday 6.6.2022 (1/2)
Trade Summaries for Monday 6.6.2022 (2/2)
Summary of Section 4
The End
Course summary
Your next steps (free blog and free section)
Reviews
Amazing and well worth learning. Denis is very knowledgeable and explains things in easily for all levels.
I can't believe this course is free. I haven't found anything as good for free before, I also took the paid course. Fantastic in every way. Thank you Dennis
Live Day Trading with a Full-Time Trader. Denis, what a Gem of a course! The lessons are so valuable to new traders, as well as traders with more experience who are trying to find the skills and techniques to lift their trading from mediocre to consistently good. You share the essentials and highlight the 100% top tips; Focus! Mindset! Goals! Price Action! Anyone who can learn and apply these skills will have the essential foundations for consistent trading. Thank you and I am excited to see the future courses you mention to take my own trading to the next level.
The course is very easy to follow and understand. I like the way it's broke down in sections on the different things needed to be a great trader.
This course is full of real trading! Most traders out there with courses don't seem legit, but he is sharing the trades and the stats! A lot of value for a free course, i can't wait for the next one!
Fantastic intro, not just jumping into trading but focusing on mindset first then followed by really valuable information. Fully lived up and exceeded my expectations.
Cool course, it was awesome and easy to understand. Denis was passionate about the course, helpful and knowledgeable. Presentation was very clear & generated good understanding & had great examples too! Thank you !
Very excited to be already involved within the Primed Community - Have known Denis for quite some time now, he has a true passion for trading and genuinely wants to share his extensive knowledge to all in our group, he has been a massive inspiration on my journey - And continues to show support and guidance to all our members - A true disrupter in an industry which has been tarnished by fake gurus -Instagram influencers !! Keep up the good work brother !!!!!
The course is great. He has specific information and knowledge on how to make money. There are many live examples of trade, where you can see how the trade system works, and Denis explains the procedure and the system in a concrete, clear and simple way.
Amazing course !! Easy to understand.. I have known Denis for over an year now.. he is very passionate in creating real traders .. if you see all the free courses out there, it will only cover basics like " what is pips ? ", " what is uptrend/downtrend ? " which are already available for free forever all over the internet. You can see in this course, no basics has been covered to make it looks like more content. He exactly cracked the strategy we have been using in our own trading. Thank you for that brother.
6/5/2022
course created date
6/11/2022
course indexed date