Linux High Availability Clustering on RHEL 8 or RHEL7 (2022)
Design & deploy HA cluster active/passive or active/active services using Pacemaker on Esxi and KVM lab environment.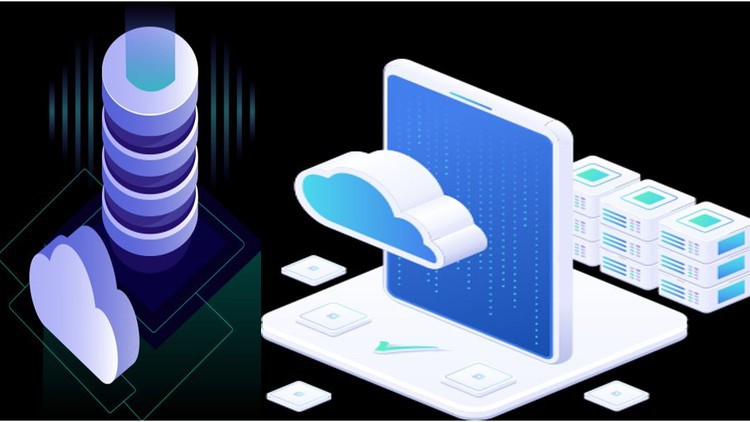 What you will learn
High availability cluster installation, configuration, managing and troubleshooting in RHEL8/CentOS8 on VMware Vspare .
Students should understand HA cluster concepts and how to manage different nodes, start/stop services
Managing Cluster Nodes and Quorum
Creating and Configuring Resources
install configure and mange Fencing service on vmware and KVM
About Order, Location & Colocation Constraints
iscsi target and initiator configuration
multi-pathing on iscsi server
Students will be able to build a high available and load balanced services
High availability cluster GUI interface
Description
What is Linux Cluster ?
High availability clusters provide highly available services by eliminating single points of failure and by failing over services from one cluster node to another in case a node becomes inoperative. Typically, services in a high availability cluster read and write data (by means of read-write mounted file systems). Therefore, a high availability cluster must maintain data integrity as one cluster node takes over control of a service from another cluster node. Node failures in a high availability cluster are not visible from clients outside the cluster. (High availability clusters are sometimes referred to as failover clusters.) high availability service management component, Pacemaker.
I am covering below all points in this course .
Build And Configure our Lab:
Using Vmware Workstation.
Nested Esxi Server.
Build Virtual Machines Considered as our cluster nodes.
required networking for high available cluster .
Repository server configuration on RHEL 8 for high availability cluster
What is cluster ?
Cluster types:
1)Storage (ISCSI network to storage).
2)High Availability (Explain Cluster software components and how they are communicating to each other).
3)Load Balancing.
4)High performance
for more details please check course content .
You are welcome to add any kind of reviews bad or good but please review it based on the course curriculum and what value you've got.
I would like to remind you that Udemy gives you 30 days Money-Back Guarantee 100% No Questions Asked.
If you are interested in the course you can give it a try.
Content
Local Lab Setup
Hardware and software requirements
VMware Workstation installation
VMware Vspare Installation on nested VMware Workstation
Create LAN segments on VMware workstation
Create virtual switches and virtual port groups on Esxi
Set Static IP to Esxi
Red Hat Enterprise Linux 8 Installation
Setting up network connections to nodes
Dnf or yum or repo server configuration in RHEL8 for High Availability Packages
setting up High Availability Packages repo to CentOS 8 from internet
Download High availability cluster packages in one folder
configure ssh login without password
Basic HA cluster installation and configuration
basic knowledge of Cluster and its Architecture
Basic cluster installation and configuration
Managing Cluster nodes
add remove nodes from cluster
Quorum
Quorum Overview
Last_Man_Standing
Auto_tie_breaker
Last_Man_Standing and Auto_Tie_Breaker Together
Wait_For_All
Result Or conclusion
Two node cluster issues
Two_Node
Constraints group and property set
Constraints group and property set theory
Constraints group and property set practice
Fencing
Fencing Theory
Fencing Configuration
iSCSI target and initiator
iSCSI target and initiator theory
iSCSI target and initiator practice
Multipath
multi-path theory
multi-path practice
Cluster Resources
Cluster Resource theory
Creating and managing resources
nfs configuration steps in cluster
nfs installation and configuration
Active Passive environment or ext3, ext4, xfs filesystem environment
Active Passive environment or ext3, ext4, xfs filesystem environment theory
creating LVM with attached systemid
Active Passive nfs installation and configuration
Active passive Apache configuration steps
active passive apache installation and configuration
Active Active environment or GFS2 filesystem environment
Active Active environment or GFS2 filesystem environment
Active active configuration of LVM in cluster
PCS GUI
Access monitor administrate cluster from web browser
HA Proxy Loadbalancing
HA proxy installation and configuration steps
HA proxy installation and configuration
Bonus Lectures: High availability clustering in CentOS 7 on KVM
KVM installation and configuration steps on CentOS 7
KVM installation and configuration
Basic HA cluster configuration steps in CentOS 7
Basic HA cluster configuration in CentOS 7
fencing
lvm with systemid
4/1/2021
course created date
4/18/2021
course indexed date