Learn To Develop AI Based Resumes
To Explore Excellence and Be- Apart!
Career Development
category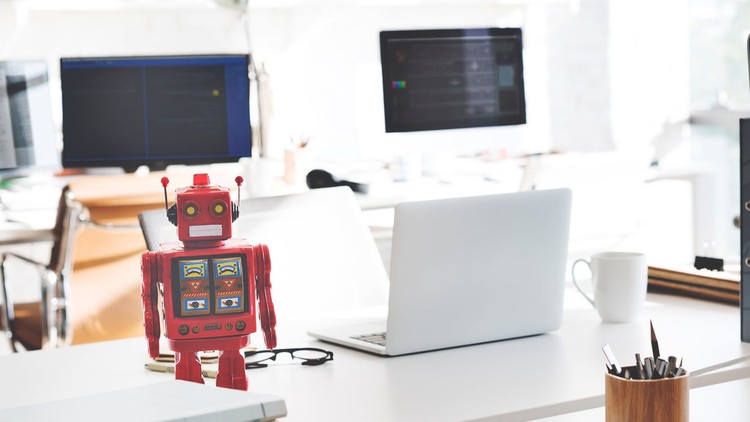 What you will learn
The Students of this course shall get to know "How to develop AI Based Resume?"
Description
The course explores ideas and ways to develop AI Based Resumes with the objective to excel and being Street Smart. The object is to learn how to  instantly create personalized texts to get the attention of picky employers in just a few clicks! With the flavour of AI - The Artificial Intelligence factor which the world has paved in for.
The module also caters towards fetching and exploring the employment process with Artificial Intelligence. It activates the approach of implementing algorithms which in a way run career counselling and further investigates the professional interests and henceforth, instantly creates a resume and provide a perfect job match to the people.
Content
Introduction
Introduction
The Effectiveness Explored
Exploring AI Based Platforms for Resume Building
Applications of AI Into Resume Building
Getting the Best Resume Powered by AI
Exploring Various Platforms
Manipulating Successful Ventures Via AI Platforms
Re-visiting the AI Powered Resume Building
Introducing Awesome APPS
Reviews
The voice was not at all clear and it is a collection of few demo videos/ websites few of them not working.
Provided knowledge is good. But there was no exploration of how to make al resume. So the title of this course is wrong. It better should be "review of Al resume platform/builder"
The only missing aspect of this course is printable list of all resources. Otherwise it's very interesting information.
Lacks any original content. The instructor is basically reading out text from websites. A google search will serve you better in much less time.
Coupons
| Submit by | Date | Coupon Code | Discount | Emitted/Used | Status |
| --- | --- | --- | --- | --- | --- |
| - | 7/17/2019 | CREATION | 100% OFF | | expired |
| - | 10/5/2019 | ASDDDYU | 100% OFF | 6000/204 | expired |
4/12/2019
course created date
7/17/2019
course indexed date