Leadership: Be successful as a leader in leading others
Learn how to lead people in a changing world: key concepts of leadership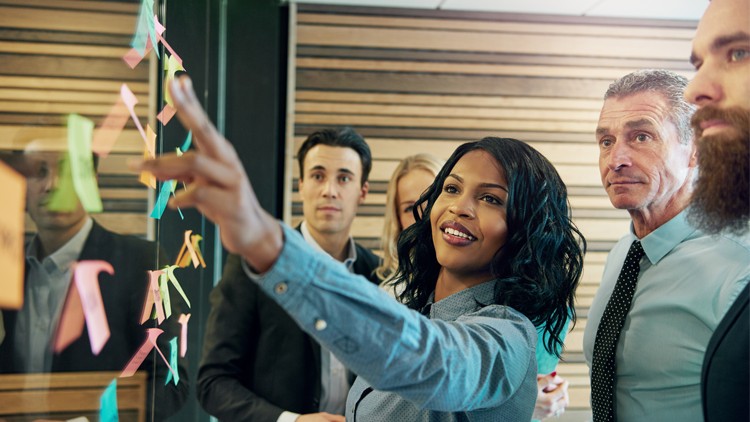 What you will learn
By the end of this course you will know what is important in fulfilling a leadership role in our rapidly changing world
By the end of the course you will understand the psychology of communication and influencing
You wil be able to use communication skills and tools to be successful as a leader
Description
This course is about how to become a successful leader. You will learn how you get easier things done through others The focus is on people skills related to social and emotional intelligence. We will use lectures, self-reflection questionnaires, observation exercises and a lot of very practical examples. It is about leading and leadership in a quickly changing world.
Content
Introduction and preparation
What will you learn and who is teaching?
Lecture 2: overview of the goals and the content of this progam
Thinking about organisations, people and leadership
Self reflection and learning goals
Context of Leadership
The Macro context: the rapidly changing world
The micro context: recent insights from brain studies
Your understanding of the context
The foundation: the levels of communication
The foundation of effective relationships: levels of communication
Effective communication
The main tool: how to influence: action and reaction
Explanation of the tool action and reaction
Exercise: observing the game of social positioning
The main tool in practice
Examples on how to use the tool: different techniques to influence
Summary
Summary
The Final Quiz
Reviews
A very Insightful course on Leadership, leading, relationship and effective communication. Worth my time!
This course was a real eye-opener. I learned a lot about the fundamentals of leadership and management. A lot of practical tips can help you in real life.
Benjamin
February 13, 2014
This course I can really recommend to you all! The lectures gradually build up to the essence of becoming a successful leader. Each lectures gives a clear view on the theory on one hand and the day-to-day business on the other hand. The summaries help you to bring the learnings into practice. For me this cours was time well spent!
This course is very useful and concise. It is very practical and has many examples and use case that put light on the simple concepts and tools it uses.
Charts
Price
Rating
Enrollment distribution
11/3/2013
course created date
5/18/2020
course indexed date