Kanban certification course;Kanban methodology;Kanban Agile
Understand the Kanban system & apply Kanban project management to your workplace; Get Kanban Foundations certification
Project Management
category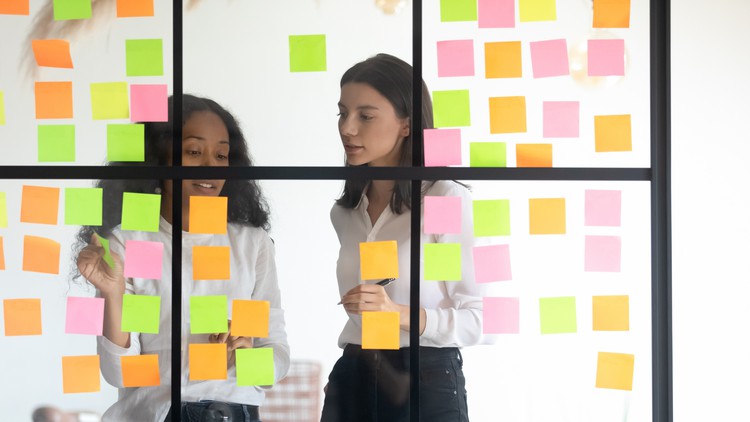 What you will learn
Understand the Kanban methodology and prepare for the Kanban certification exam (FCKB)
Get started with Kanban to apply it to any kind of work
Understand how Kanban can be applied for projects and day-to-day operations
Understand the difference between Kanban and Scrum
Get answers to several questions related to Kanban and Scrum
Description
In this Kanban Foundation certification course for the Foundational certification in Kanban (FCKB) exam by CareerSprints, you will learn all the concepts required to understand the Kanban system of working and Kanban flow. Unfortunately, many people are confused about whether Kanban is Agile.
Many people also think Kanban vs Scrum whereas they must be thinking Kanban and Scrum.
The Kanban methodology is a part of the Agile and Lean frameworks and is widely used across several industries such as manufacturing, Information technology, marketing, service management, IT operations, healthcare, and several other industries.
In this Agile Kanban project management course, you will learn key Kanban fundamental concepts that'll help you get a grasp of the Kanban methodology and how it can be applied to your work environment.
You will also have the opportunity to appear for a Free online Kanban certification exam that you can take. The exam is called the Foundational Certification in Kanban (FCKB) exam by CareerSprints, a popular certifying body for Kanban, Agile, and Scrum certifications.
Here is the content covered in this Kanban certification course:
What is Kanban and what is the pronunciation of Kanban?

Kanban history and it's origins.

4 Kanban principles

6 Kanban practices

Example of Kanban board

Kanban classes of service for agile teams

Lead time vs Cycle Time

Kanban work in progress limits

Kanban vs Scrum (Essential Scrum)
Bonus content: Several Kanban questions answered.
Please note that this entire Kanban course is based on the Kanban webinar conducted by CareerSprints. The FCKB certification is free with this course. No charge.
Content
All your Kanban Essentials
A note about Kanban
Tracing the origins of Kanban
4 key principles of Kanban
Kanban Practices that matter
Kanban Board and how to manage it?; Kanban vs Scrum
Understand the Kanban board
Work Type classification in Kanban (classes of service)
How does lead time differ from cycle time?
Kanban vs Scrum (Essential differences)
Kanban Questions asked in the Kanban webinar
Several Kanban questions answered
Reviews
Yes. It provides a good explanation of the subject matter with great examples and easy to understand principles.
Excellent course. The trainer helped me learn the Kanban system and how to apply Kanban PM to my workplace.
Coupons
| Submit by | Date | Coupon Code | Discount | Emitted/Used | Status |
| --- | --- | --- | --- | --- | --- |
| - | 12/6/2021 | CB4B6893957C799BCD51 | 100% OFF | 1000/970 | expired |
11/25/2021
course created date
12/6/2021
course indexed date