Jumpstart your Project Management career
FROM Accidental Project Manager TO Excellent Project Manager
Project Management
category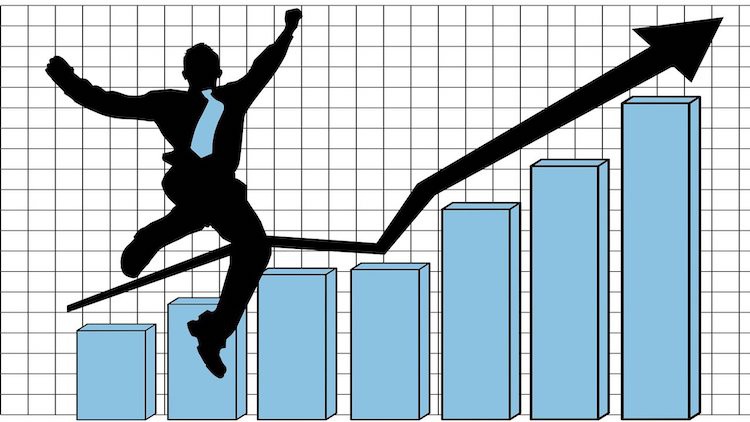 What you will learn
Learn the Ten most important things to get more success in the Project Management role
Apply the secret tips that experienced Project Managers use to get success in their projects
Learn Practical knowledge for Project Management when you have less knowledge about the underlying PM concepts.
Demonstrate high performance in the Project Manager Role
Description
If you lack formal project management training, it can be easy to get overwhelmed with this new responsibility. Accidental project managers often need a fast-track learning program to give them the confidence to see projects through to successful delivery. They need to grow critical project management competencies and learn how to overcome the biggest challenges on projects.
In this course, I will share ten steps to jumpstart your PM career without worrying too much about the nitty-gritty of PM. These tips will make a big difference in your experience when starting. If you are considering a career in project management, this course provides ten tips for success in your PM career. Whether you are handling your first project as an accidental project manager or wish to achieve higher levels of success in your next project, this course is an ideal match for you.
From my experience, Becoming a PM for the first time is like being left in a jungle, where you have to learn to find your way, hunt for food, train and shield your herd from external dangers, and keep the jungle king happy. Also, on the journey, there are a lot of landmines that you need to avoid as they can blow you and your herd.
Sounds Familiar!
Don't worry; each one of us PMs had or will traverse this jungle many times in our career.
My course will give you enough tips to traverse this jungle and build your confidence to emerge as a successful project manager.
I created this course from the webinar delivered earlier in the PMI forum.
Few Review comments on the webinar:
"Great webinar. I learned a lot. Especially about the leadership aspect of PMP and how important it is to foster an environment of collaboration and being able to identify a problem early before it becomes an emergency."
"Thank you. Very good points shared here. Very helpful!"
"Excellent presentation. The experience shared by Anju of the reasoning behind each of the tips, was really good."
"Great tips for anyone in project management, not just the newcomers!"
Content
Introduction
Course Overview
Project Management Support
Course Material - all in one pdf
"Hello World" - Project Managers
What is a Project Manager
What are Accidental Project Managers
How do I succeed in PM role?
Tip1 - Be the Go To Person
Creating your value & Managing your personal brand.
Challenge - People bypassing you
Tip 2 - Protect the Scope
Assess , Estimate & Communicate the Scope changes
Challenge - Internal Scope changes
Tip 3 - Communicate Regularly
Communicate effectively & efficiently
Challenge - Repeating yourself
Tip 4 - Support your Customers
Focus on Customers
Challenge - Difficult Customers
Tip 5 - Do not Overstep
Trust your team
Challenge - Employees challenge your authority
Quiz-1
Tip 6 - Build Rapport
Build team rapport
Challenge - Apathetic high achievers
Tip 7 - Recognize team's work
Keep your team engaged and motivated
Challenge - Lower priority project
Tip 8 - Shield your team
Minimize disruptions for your team
Challenge - Critical resource dependency
Tip 9 - Do proper project closure
Follow the process to close out the project
Challenge-Frequent personnel movements
Tip 10 - Be Proactive
Pay attention to long term goals
Challenge - Firefighting
Quiz-2
Finale
"Conquer the World" - Project Manager
Reviews
I wish I had learned these things before my first project management stint. Anju's lectures are on point since it is backed by her success in project management for various clients. Congratulations!!
Really a very eye-opening course for understanding the roles of a Project Manager. Madam, I really want a course on agile practices on scrum and kanban.
This is a great foundation program for PM to learn about the ropes of the business Anju went in a great deal about the various roles and responsibilities of a PM Additionally Anju also spends time in providing a tool kit to PM on how to be successful. And avoid common pitfalls as they are ramping up their career A must watch for all those PM and wannabe PM who want to learn what this is all about I especially liked the journey as described by Anju that walks thru the tips and tricks
This course is plenty of useful suggestions and take care items that need to be well known before starting a PM career. They seems so obvious when you listen, but I imagine they are not so easy to maintain when you are involved in a project. I am not a PM, but maybe the "accidental PM" career could invest me
Priyanka
September 7, 2022
This was an amazing course for people like me who are new to project management. It helped me understand the technicalities of the role in an a very simple manner. I would highly recommend you to take this course if you want to make project management your forte. I am sure you will be a happy and efficient project manager once you complete this course. Wish you all the very best !!
Excellent practical guidance with tips and tricks to keep in mind when accidentally we are starting project management- needed this course to jump start.
Wish to thank instructor for sharing valuable inputs / experience of her journey starting as an accidental PM to sharing various commonly done mistakes and how it could be avoided. It is good for any beginner to include this learning in their best practices during their start of PM journey.
Really a good course. Instructor is explaining the course in very simple and understandable language. Came to know many aspects of Project management thru this course. Thanks for making such a wonderful course.
The course provides a very good understanding of the skills required for Project Management. The course is in short modules which are easy to understand and the instructor has provided instances from her practical experience which can be very helpful in the Project management career.
Truly informative, very well articulated and easy to understand course for everyone. Ms. Anju Aggarwal is a thorough professional and she has a great way to make others understand even the minutest details of the subject. Looking forward to learn more from her.
Nice and Crisp. Very useful for starters and quick learning on project management. looking forward to more courses from the speaker.
There is good information about project management. Lectures are brief and focuses on practical aspects. Very useful tips for project management that provides conceptual clarity & Practical understanding. The instructor is herself a experienced project manager hence provides a best learning experience.
This course is very useful for aspiring project managers. The content is presented in a simple and easy to understand manner. Lot of practical tips at your fingertips!
There is good information about leadership aspect of PMP.These insights can specially help those who take on project manager responsibilities without much training in project management.
I am midway in the course. Here are things I like: Lectures are brief and do not go on for long so should help people with short attention span. The course focuses on practical aspects of the role and not the theoretical aspects.
Coupons
| Submit by | Date | Coupon Code | Discount | Emitted/Used | Status |
| --- | --- | --- | --- | --- | --- |
| - | 6/15/2022 | 7DA802E779184E6416B3 | 100% OFF | 100/8 | expired |
| - | 6/18/2022 | PM_VALID_22JUN | 100% OFF | 1000/896 | expired |
| - | 7/23/2022 | PRIMEDAY | 100% OFF | 1000/865 | expired |
| Anju | 8/24/2022 | AUGENDSALE | 100% OFF | 1000/873 | expired |
| Anju | 9/19/2022 | FESTIVALS_SALE22 | 100% OFF | 1000/991 | expired |
| Anju | 10/22/2022 | HAPPYFESTIVALS | 100% OFF | 1000/890 | expired |
| Anju | 11/25/2022 | BLACKFRIDAY | 100% OFF | 1000/910 | expired |
| Anju | 12/25/2022 | MERRYXMAS | 100% OFF | 1000/981 | expired |
| Anju | 1/22/2023 | HNY2023 | 100% OFF | 1000/809 | expired |
| Anju | 2/26/2023 | IWDMARCH08 | 100% OFF | 1000/855 | expired |
| Anju | 3/29/2023 | FY2022 | 100% OFF | 1000/894 | expired |
| Anju | 4/22/2023 | SUMMER23 | 100% OFF | 1000/988 | expired |
| Anju | 5/26/2023 | 96C17B3DF9ADC06BF1AC | 100% OFF | 1000/935 | expired |
Charts
Price
Rating
Enrollment distribution
Comidoc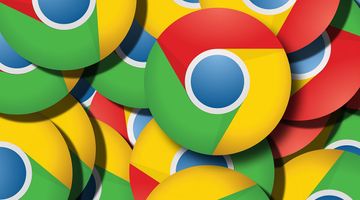 Want FREE online courses ? Our CHROME extension lists Udemy freebies in realtime !
Free
Comidoc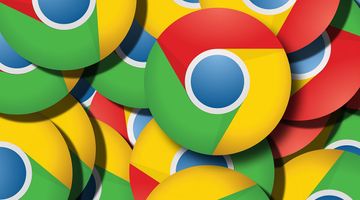 Want FREE online courses ? Our CHROME extension lists Udemy freebies in realtime !
Free
6/2/2022
course created date
6/15/2022
course indexed date