Joget - Low Code RPA
Joget low code combines rapid application development and business process automation ( RPA )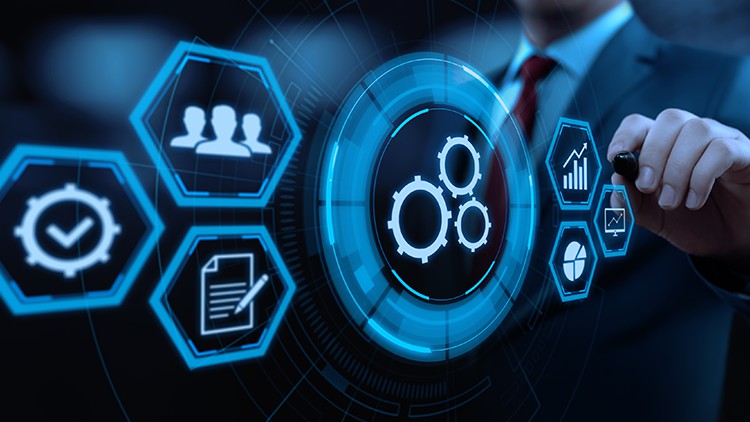 What you will learn
Register and Setup The Joget Platform
Understand the UI & tool windows
Understand how to add and use Userviews, Forms, Lists, and Processes
Understand install and setup of Joget MarketPlace apps
Understand Key workflows in the Joget app
Description
Simply automate your business or processes today with the Joget Platform! Need sophisticated and automated web applications ready to work for you immediately? Joget is the SaaS (Software as a Service) Platform for you! This course is easy to follow from beginning to end and will take you step by step through every aspect of the Joget software.
Beginner to Mastery Course! Whether Small business or Enterprise level business this course will get you started and get you to mastery of the Joget SaaS platform. No coding experience necessary! In this course you will learn how to easily navigate and create apps, processes, and automate those processes in the Joget SaaS platform and you will learn how to customize the platform to contour to your needs if you have a programming background. Joget is a Modern Platform for Low-Code/No-Code Enterprise Application Development and Workflow Automation. Powered by Joget DX.
What You Will Learn:
Build, automate or download Joget:
-Create and build database driven or process driven apps
-Automate workflow in your apps.
-Use existing apps as templates to build your own apps or download new apps and plugins from the Joget Marketplace.
***Built for coders as well as non-coders, Joget DX empowers its users to build web applications to suit their every need.

Check out the course today to create easily automated business processes!
Content
Introduction
Joget Platform Introduction
Initial Setup With Joget and Intro to App Center
Joget App Fundamentals Intro - Userview, Form, Data Lists, Processes
Part 1 of 2 - Admin Role in App Userviews, Forms, Data Lists & processes
Part 2 of 2 - Admin Role in App Userviews, Forms, Data Lists & processes
8/16/2021
course created date
9/8/2021
course indexed date