The Complete Java Game Development Course for 2023
Develop Java games from scratch: From Beginner to Expert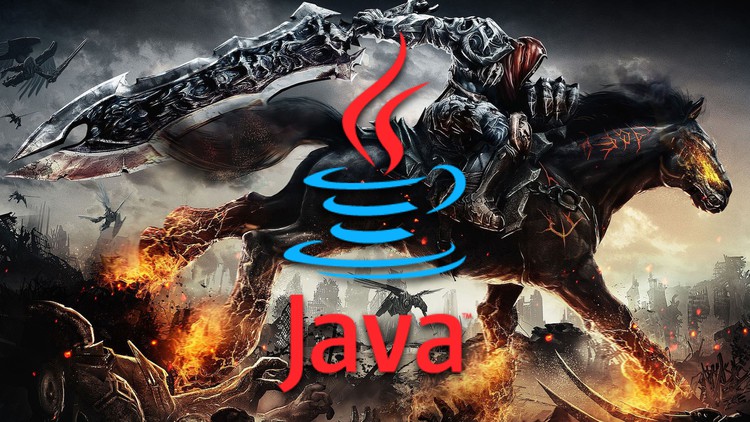 What you will learn
Learn the Java basics and apply them to real world projects.
Master the Java packages for 2D game development.
Learn how the Object Oriented Programming is used in practice.
Create playable well known games such as Snake and Pacman, for your own sense of achievement.
Playing music and import pictures inside a game
Animating game characters and the displayed text
Take user inputs to change the game state
Description
Learn JAVA by developing fun games from scratch. This course is for everyone who has desire to learn JAVA. The game complexity increases with every section and you will be able to rise your knowledge throughout the course.
You will develop amazing games and you will see how JAVA works moving things on screen and objects interaction. You will also create and import pictures used in the games and get familiar with creating randomly movable enemies, animating the game characters and playing music while playing the game.
Learn how to create video games using Java, which is one of the leading free to use software development tool. You will start from the basics so you need no prior experience in Java or programming! With our lectures, you'll be surprised what you can achieve right from the first moment you start the course.
You will get 24/7 support on the Q&A section from our team. Go on to build several games including:
Brick Breaker: Design a paddle and break the brick map.

Snake Feeder: Learn how to display images to feed the snake and extend its length.

Pacman: The game talks for itself, one of the most played games worldwide. Now you will be able to create it yourself.
You will have access to a course that has over 8 hours of HD video content. Be part of our community of over 60k students worldwide and make new connections in the industry.
The course is project oriented as this is the best way to learn Java. Instead of just learning the coding concepts, you will be applying them instantly to real world games. All of the source code will be included in the end of each section, so you will never struggle to complete a lecture.
Here is how you will be thought how to build Java games.
You will first be challenged to build the entire game yourself.

I will show you every small detail in the cording lectures.

After building the game you will be asked to modify the control parameters.
Join now to get a lifetime access to this course, which includes a tone of videos and downloadable materials.
You will Java Object Oriented Programming concepts and be able to apply them for your own projects. Once you complete the course you will become an advanced game developer and feel comfortable to create games from scratch.
Content
Introduction and Set Up
Introduction
Install Java & Eclipse - Windows Users
Install Java & Eclipse - MacOS Users
Install Java & Eclipse - Linux Users
Java Basics
Java Introductory Notes
Variables and Data Types
Arrays and Strings
Control Flow Statements
Classes, Objects and Methods
Java Basics Quiz
Brick Breaker Game
Introduction and Classes Creation
Main Class Development
Ball and Pedal Display
Ball and Pedal Functionality
Displaying the Bricks Map
Bricks Functionality
Game Restart and Score Display
Snake Feeder Game
Introduction and Class Creation
Main Class Development
Setting the Game Play
Snake Display
Snake Functionality
Interaction between the Snake and the Fruit
Setting the Score and Game Restart
Pacman Game
Introduction and Class Creation
Main Class Development
Set Key Variables
Background Initialization
Drawing the Maze - Part 1
Drawing the Maze - Part 2
Drawing the Maze - Part 3
Importing the Images
Drawing Pacman
Pacman Functionality - Part 1
Pacman Functionality - Part 2
Animating Pacman
Drawing the Enemy
Moving the Enemy
Dying Functionality
Winning Functionality
Drawing the Score
Displaying Introduction Screen
Pause and Stop the Game
Play Music While Playing Pacman
Reviews
I may actually be able to program on my own when this class is over very cool, and everything is explained in a way an eight-year-old could(probably) understand. :)
I'm glad I only paid the holiday rate for this class. Too many important concepts are not explained. The Pacman Game was impossible to follow. I do wish he could have explained the bitwise operations used for encoding the board in the levelData array. That alone would have been most valuable information in creating future games. I probably spent an hour googling bitwise applications with limited success. Unfortunately, I lost him at video 53 and could not find my error, so I had to resort to copying almost all of the Resources code. Brick Breaker and Snake were pretty good (not terrific) and I hope to return to them to add some of my own ideas. The Basics was useless, but I watched it at 1.5x just to make sure I didn't miss something. If you don't already know the basics, this course will be even more frustrating. Buy it on sale and let it wait until you're ready. Everything said, I bought the next class on sale - hoping the explanations will be better.
This course helped me in removing my fear from game development. It also gave me a great idea about what game development is and about GUI. I was really terrified of listening this words before. Thanks a lot Martin
I have just begun this course. Hope and pray it goes well!!! First game created successfully!!! Yippee!!! Understood the BrickBreaker code fully!!! Thank you Martin Yanev!!! Hope and pray the second part goes well!!!
This dude either doesn't understand or cant explain the majority of his source code. He explained a large chunk of the final project wrong. There are much better courses out there, dont waste your money on this one.
The course is absolutely not for beginners. Java Basics are shortly explained, without real Code examples. It is ok for those who already have some experience in programming and want to refresh their knowledge. The explanation of the gameprogramming is poor.
The basics of JAVA laid out well. When getting to the meat of the course it is hard to follow with the errors. Explanations are not as detailed as the course continues. Will get back on it, moved on to another course before returning to finish this.
Es mi primera experiencia con cursos de este tipo, creo que mi opinión va a tener mayores fundamentos al avanzar en este curso y tomar mas. Prontamente puedo decir que es super interesante y muy grata la cantidad de información que se dictan en estos cursos
I think this instructor is not very professional and some part does not expalin so well. For example, map.map is literraly a bad given name and the real logic is object name map call the field map. Hope he can improve
I am really enjoying creating the game, however sometimes the instructor goes quite and I can hear typing but nothing coming on the screen, so I assume he is checking something. This course is geared more towards people who have some java knowledge. There is still a lot of good stuff to learn here though.
This course has been very informative. So far, it has helped me review basic concepts of java and I've even learned some new stuff!
The code design isnt that good or clean, and some of the concepts of the game are not explained, like the delay, who calls the paint method and so on..
Amrokhalil
November 12, 2021
its really nice to see how things work but it need a little more explaining to the methods and syntax meanings but other wise its good
It is a good start to learn since there will be a source code or example project that we can run and test.
I liked this course, and it helped me a lot in terms of my initialization in the programming of games in Java
Coupons
| Submit by | Date | Coupon Code | Discount | Emitted/Used | Status |
| --- | --- | --- | --- | --- | --- |
| - | 8/3/2020 | 3429F7C54C2A77E391D2 | 100% OFF | 40000/18904 | expired |
| - | 1/16/2021 | 7D63FA7EA6F386BFE6F6 | 95% OFF | | expired |
| Angelcrc Seven | 2/17/2021 | 0A69EFE863978150A7F2 | 95% OFF | | expired |
| - | 5/18/2021 | 7918451D2E05924010ED | 100% OFF | 40000/21041 | expired |
| Angelcrc Seven | 7/3/2021 | 51FFA827316D477F1877 | 100% OFF | 40000/22495 | expired |
| - | 7/22/2021 | 2D859B00C6C7D8501C21 | 95% OFF | | expired |
| Angelcrc Seven | 8/26/2021 | B5AB891F9326A3C2C10D | 100% OFF | 40000/13807 | expired |
| Angelcrc Seven | 10/7/2021 | 521B62665226D82DA5A3 | 100% OFF | 40000/5740 | expired |
| Angelcrc Seven | 2/16/2022 | 912DDA164BA09914E058 | 100% OFF | 1000/986 | expired |
| - | 4/25/2022 | YANEV_FREE | 100% OFF | 1000/960 | expired |
| - | 4/29/2022 | YANEV_FREE1 | 100% OFF | 1000/998 | expired |
| - | 5/5/2022 | YANEV_FREE2 | 100% OFF | 1000/879 | expired |
| - | 5/21/2022 | YANEV_FREE4 | 100% OFF | 1000/815 | expired |
| - | 5/26/2022 | YANEV_FREE5 | 100% OFF | 1000/935 | expired |
| - | 6/9/2022 | YANEV_FREE6 | 100% OFF | 1000/956 | expired |
| - | 6/22/2022 | YANEV_FREE7 | 100% OFF | 1000/947 | expired |
| - | 6/28/2022 | YANEV_FREE8 | 100% OFF | 1000/999 | expired |
| - | 7/7/2022 | YANEV_FREE9 | 100% OFF | 1000/867 | expired |
| - | 7/21/2022 | YANEV_FREE10 | 100% OFF | 1000/833 | expired |
| - | 7/27/2022 | MYFREE11 | 88% OFF | | expired |
| - | 8/3/2022 | MYFREE12 | 100% OFF | 100/87 | expired |
| - | 8/11/2022 | MYFREE13 | 100% OFF | 1000/984 | expired |
| - | 8/25/2022 | MYFREE14 | 100% OFF | 1000/662 | expired |
| - | 9/6/2022 | MYFREE15 | 100% OFF | 1000/873 | expired |
| - | 9/20/2022 | MYFREE16 | 100% OFF | 100/77 | expired |
| - | 10/11/2022 | MYFREE17 | 100% OFF | 1000/551 | expired |
| - | 10/21/2022 | MYFREE18 | 100% OFF | 1000/953 | expired |
| - | 11/15/2022 | MYFREE19 | 100% OFF | 1000/924 | expired |
| - | 12/8/2022 | MYFREE21 | 88% OFF | | expired |
| - | 12/14/2022 | MYFREE22 | 100% OFF | 1000/916 | expired |
| - | 1/12/2023 | MYFREE24 | 100% OFF | 1000/943 | expired |
| - | 1/20/2023 | MYFREE25 | 100% OFF | 1000/964 | expired |
| - | 1/27/2023 | MYFREE26 | 100% OFF | 1000/992 | expired |
| - | 2/10/2023 | MFREE1 | 100% OFF | 1000/902 | expired |
| - | 2/18/2023 | MPFREE2 | 100% OFF | 1000/600 | expired |
| - | 3/14/2023 | FREECOURSE1 | 100% OFF | 1000/913 | expired |
| - | 3/29/2023 | MARCH-FREE | 100% OFF | 1000/896 | expired |
| - | 4/20/2023 | CODEFREE | 100% OFF | 1000/988 | expired |
| - | 5/25/2023 | MAY-FREE | 100% OFF | 1000/890 | expired |
| - | 6/7/2023 | JUNE-FREE | 100% OFF | 1000/874 | expired |
Charts
Price
Rating
Enrollment distribution
Refurb

Notre nouveau site qui scanne en temps reel les prix sur Amazon Warehouse (FR)
> 40% reduction sur le prix initial
SkillShare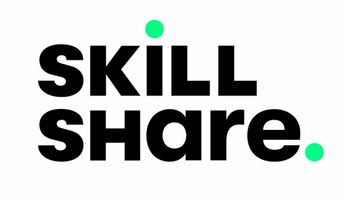 Unlimited access to 30 000 Premium SkillShare courses
30-DAY FREE TRIAL
6/1/2020
course created date
8/3/2020
course indexed date