IT Help Desk
IT Specialist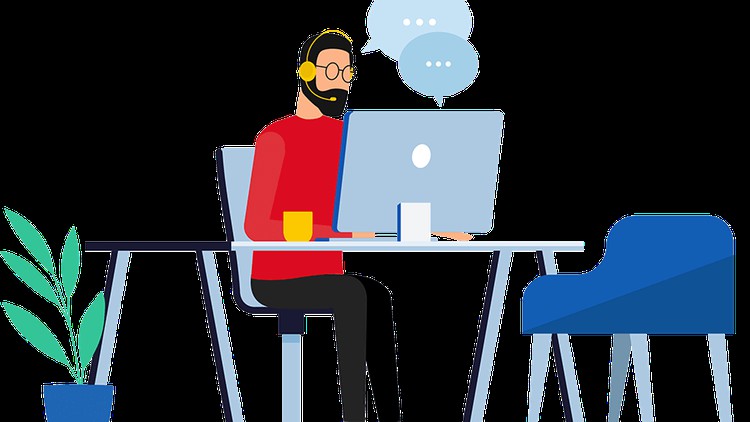 What you will learn
Fix all problems in the operating system
Fix all problems in Office 365
Enhance their help desk knowledge and skills with additional tips and hints
Understand how computers work from a software perspective
Understand how printers work
Description
Do you want to start your career in the world of information technology? Do you want to start building your IT career path from solid ground? You are in the right place I wonder why? let's see
Because when you want to become an IT professional you have to start from the basics, you need to master computers and everything related to it, how they work, how operating systems like Windows are installed on devices, how they communicate, how to manage them and of course troubleshooting All this, from a hardware point of view, considering the need to know how to manage users through the network, and how you can manage permissions of user accounts
These are part of the things we are going to discuss here in our course, we are going to discuss printers, networking and some other important things as we ensure that the information and examples provided here will maximize your learning experience. The next time you are interviewing for a help desk job, you will be more confident about your technical background as you will have a solid understanding from applying what you will learn here.
We designed the course from the basic knowledge required, installation, and knowing how we can install Windows on a device, since most operating systems follow the same steps, Windows 10 as standard, and once the installation is done, we will prepare the device for the user.
We will move on to discussing devices, mainly printers; Types, terminology, driver installation and of course basic troubleshooting to see how you can solve certain problems when they occur.
Content
Introduction
Course overview
Install windows10
Windows Update
Control Panal
Join Domain
Install Office
Active Office
Outlook Mail Setup
Office Slow
Install Printer
Resize C:\ partion
Charts
Price
Rating
Enrollment distribution
3/27/2022
course created date
6/23/2022
course indexed date