IT Fundamentals & Computer Networking Course with Comptia A+
Complete Computer Network/IT Fundamentals and prepare Comptia Network+ and Comptia A+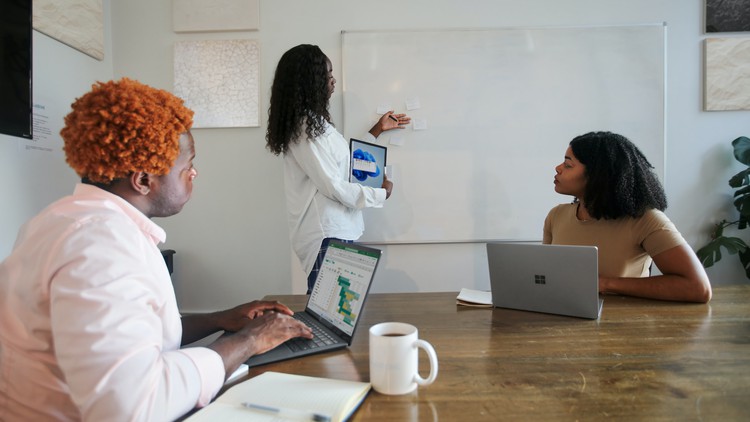 What you will learn
Learn IT Networking
Learn about Computer Networking
Information Security- Introduction to Basics of information security
Switching techniques
Go from basics to go further upto CCNA
OSI and TCP/IP model- layered Architectures
Describe computer networks and identify key components of networks
Mux and Demux
Understand the basics of IP addressing
Configure IPv4 and IPv6
Understand network hardware and their purpose
Understand the basics of IP addressing
Description
IT fundamentals Course
Even if you've never used a computer before, or if you simply want to refresh your computer skills, you'll get general information technology literacy and basic computer skills training with this course. A focus on learning how to use basic computer operations and information technology is reflected in course learning outcomes. If you are interested in pursuing a career in the IT field, or if you want to hone your computer skills in order to be more productive at your job, this course is highly recommended.
I.T., or information technology, is the most popular profession and the fastest expanding industry in the world, according to the Bureau of Labor Statistics. Many individuals who selected this area as a career and are now at the top of their game have achieved great success. But what exactly is it about information technology that makes it such a profitable career option for young professionals?
Learning Activities are included in each numbered section, with each section focusing on computer skills that relate to each other.
The topics we will be covering in the course are listed below.
The section entitled "Introduction to IT" starts now.
Section 2 deals with computer components.
Section 3: Hardware
Section 4 - OS
Section 5: Software
Section 6 – Networking is provided here.
Content
Basics of Computer Networking
Introduction
Introduction to Motherboard
Hardware in Computer Networking
Intro to Ram
Expansion Cards
Advance Computer Networking Concepts
Storage devices (part1)
Storage devices (part2)
Intro to CPU
Introduction to power supply
Custom Hardware Configurations
Reviews
Thanks for this information! This was very helpful! Finally decided to change careers after 15 years. This was a great start.
DrupionScorpy
April 27, 2022
Very good course. I found very interesting computer networking and i recommend this course for ones who are interested in mechanics and computer. 5 stars!
Its Good , Every person that have no Knowledge about Computer Hard ware take this course to learn. bye.
He does a great job of systematically explaining the material. I love the way he teaches. giving a general overview. I am hoping he has other courses that will go more in depth. I look forward to enrolling in them!
Information is very general and an overview at best. I do not feel this course will offer much benefit in preparing for CompTIA A+ certification.
All fields are very clearly explained even newbies can understand nicely. Without an IT Background also can learn and implement to Complete the Task and living life or maintain the family expenses without obtaining an Expensive College Degree. Awesome effort to spread knowledge worldwide, Thank You.
very bad presentation. too much text. too little pictographic explanation. even if this is free. It cost me too much time. DISAPPOINTED.
The complexity of a motherboard is really a hand full to understand but because of the basics ii learned in previous courses i nearly understand everything there is to know about a motherboard
An excellent and comprehensive course on very important points and qualifies you for the field The way of explanation is easy and fun and the examples are excellent
10/8/2021
course created date
10/23/2021
course indexed date