Fixed Income Securities: Become a Bond Analyst & Investor
An Introduction to Bond Markets: Everything You Need to Know About Bonds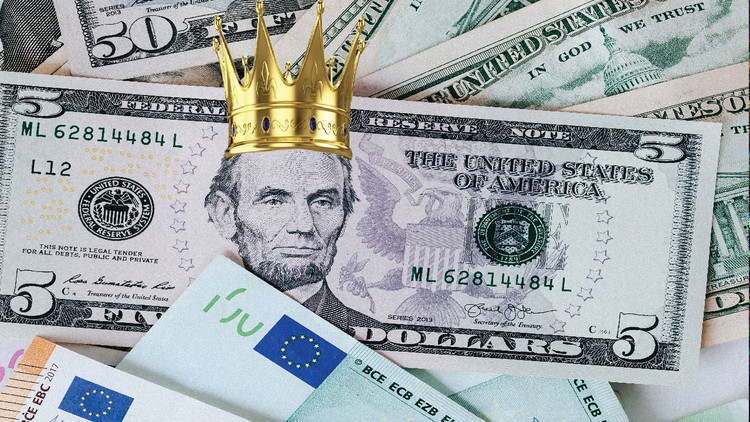 What you will learn
Learn about fixed income instruments and yield curves
Cultivate a deep & extensive understanding of bonds
Explain how bonds work & compute risks and returns
Learn to value bonds from scratch
As a beginner, you get a detailed introduction that will positively set you up for exploring fixed-income instruments
Description
Investing in bonds has a lot of financial benefits for investors. It provides a regular stream of income and widens their investment portfolio. Bonds also carry low market volatility.
It is a safe investment plan which allows investors to preserve and increase their capital. Investing in top-quality government bonds doesn't come with a default risk for investors.
This course is for investors and individuals who show interest in widening their scope on the fundamentals of fixed-income instruments and exploring the structures and features of the market. If you are interested in learning about different topics and sections connected to the analysis and valuation of bonds, this course is for you.
Dealing with fixed-income securities can be difficult if you are unwilling to invest your time and resources into the proper means. Making the seemingly cumbersome fixed-income securities easier is the idea behind this course.
It is accessible to everybody irrespective of their place of work or schedule. It doesn't matter if you are a beginner or conversant with the world of fixed-income securities. The course is designed to start from the basics and slowly advance as you get more familiar with the fundamentals.
Aside from teaching you the fundamentals of fixed-income securities, if you wish to venture into bonds, this course will teach you the basics and things you might need to get started. If you are on the lookout for a course that will impact financial skills applicable in the real world, look no further.
See you inside!

Content
Introduction to Debt Financing
Introduction
Course Materials
Properties of fixed income securities
Money Market & Capital Market
Primary & Secondary Markets
Introduction to Bonds
Market capitalization of the bond market
Definition of Bonds
Issuer of Bonds
Categories of Bonds
Flow of Funds in Fixed Income Markets
Example of Bond-funded projects
Characteristics of Bonds
Face value & Coupon rate
Coupon date & Maturity
Term, Purchase price & Accrued interest
Yield Rate
Covenants
Coupon Payments
Types of Bonds
Zero-Coupon bonds
Convertible bonds
Callable bonds
Puttable bonds
Forms of Bonds
Default-free bonds & defaultable bonds
Rating of Defaultable bonds
The Yield curve
Introduction
Types of Yield curves
Bond Valuation or Bond Pricing
Bond Symbols
Bonds issued at Par, Premium & Discount
Relationship between Yield to Maturity (YTM) and Bond Price
Value of a zero-coupon bond
Value of a bond with coupon payments
Case Study
Part a
Part b
Part c
Reviews
I enjoyed taking this course and this course provides the fundamentals required to be a bond analyst and investor.
This could have been a 'great' course if it wasn't restricted to an hour, which is far too short for a subject of this magnitude. The dialogue, which lets most courses down, is clear and precise but the lecture themselves are far too short and really need to be longer than the 45 second average length.
I am beginning to understand how this all works. I am a new entrepreneur whose mentor has thrown a few side balls that lead in this area of which I have no knowledge. I need to learn a lot quickly and this is helping immensely!
Educational to those who would like to venture on Fixed Income Securities and explore it's boundaries to earn income or invest to create productive projects that will benefit the masses.
Coupons
| Submit by | Date | Coupon Code | Discount | Emitted/Used | Status |
| --- | --- | --- | --- | --- | --- |
| - | 12/27/2021 | DECEMBERGIFT | 100% OFF | 1000/904 | expired |
| - | 12/29/2021 | NEWYEAROFFER | 100% OFF | 1000/821 | expired |
| - | 12/30/2021 | DECEMBERGIFT2 | 100% OFF | 1000/991 | expired |
| - | 1/5/2022 | PROMO2022 | 100% OFF | 1000/947 | expired |
| Angelcrc Seven | 1/8/2022 | 2022SPECIAL | 100% OFF | 1000/972 | expired |
| Angelcrc Seven | 1/8/2022 | 2022OFFER | 100% OFF | 1000/911 | expired |
| Angelcrc Seven | 1/13/2022 | ADC3042AB2227F11C5EF | 100% OFF | 1000/857 | expired |
| Angelcrc Seven | 1/13/2022 | 65F53E764F2E14065EBF | 100% OFF | 1000/835 | expired |
| Angelcrc Seven | 1/23/2022 | OK5B2C97CE9F9F7 | 100% OFF | 1000/978 | expired |
| Angelcrc Seven | 1/29/2022 | 687E663EA4C3C16E1EEB | 100% OFF | 1000/906 | expired |
| Angelcrc Seven | 1/29/2022 | 120C7555F9B65D1FB67C | 100% OFF | 1000/935 | expired |
| - | 2/4/2022 | SUPERHOTFEB22 | 100% OFF | 1000/872 | expired |
| - | 2/9/2022 | BONDINVESTOR22 | 100% OFF | 1000/993 | expired |
| - | 2/12/2022 | D5EAC192B80958A39F5D | 100% OFF | 1000/907 | expired |
| Angelcrc Seven | 3/1/2022 | 3B9ADE04FD90DEA7A15F | 100% OFF | 1000/961 | expired |
| Ignacio Castro | 3/11/2022 | 4267E3021B2AC4807AEE | 100% OFF | 1000/856 | expired |
| Angelcrc Seven | 3/12/2022 | 203D78949F3FC4D268F6 | 100% OFF | 1000/431 | expired |
| - | 3/17/2022 | B438E03F4AD983C17305 | 100% OFF | 1000/824 | expired |
| Angelcrc Seven | 3/23/2022 | BAA320EDB5AF0247DB34 | 100% OFF | 1000/993 | expired |
| - | 4/18/2022 | B12EF54B8D1694881357 | 100% OFF | 1000/991 | expired |
| - | 5/3/2022 | 443622A1A710E2F00189 | 100% OFF | 1000/971 | expired |
| Angelcrc Seven | 5/4/2022 | 34328749601F57D4D6F5 | 100% OFF | 1000/316 | expired |
| Angelcrc Seven | 5/10/2022 | C75150CB99157CE84E95 | 100% OFF | 1000/495 | expired |
| - | 5/29/2022 | C5686F4BC112D5352BCF | 100% OFF | 1000/998 | expired |
| - | 6/15/2022 | BC15DFAE2DBFF0E4AC0C | 100% OFF | 1000/987 | expired |
| - | 7/3/2022 | 424A6CC307C15B856282 | 100% OFF | 1000/975 | expired |
| - | 7/4/2022 | 4F6F41CB61F9383A127B | 100% OFF | 1000/849 | expired |
| - | 7/6/2022 | 5699B8C483D4D6282290 | 100% OFF | 1000/303 | expired |
| - | 7/9/2022 | CFA9C29F0C30A2458B1F | 100% OFF | 1000/709 | expired |
| - | 7/22/2022 | 311A5BE6E468FD0F9D1D | 100% OFF | 1000/998 | expired |
| - | 7/25/2022 | E86A5E6EBDBCE6E606A6 | 100% OFF | 1000/800 | expired |
| Angelcrc Seven | 7/31/2022 | BA757915BEFC181D80C7 | 100% OFF | 1000/684 | expired |
| - | 9/3/2022 | 7E88CBEDE349C037F211 | 100% OFF | 1000/970 | expired |
| - | 9/14/2022 | 7D16B9EC7FD74694018E | 100% OFF | 1000/647 | expired |
| - | 10/3/2022 | ADC4AAF19A942323BEC4 | 100% OFF | 1000/929 | expired |
| - | 10/9/2022 | 5CF20CBBADBE789538A9 | 100% OFF | 1000/465 | expired |
| - | 11/11/2022 | HOT_NOV | 100% OFF | 1000/448 | expired |
| - | 11/17/2022 | MEGA_NOV | 100% OFF | 1000/467 | expired |
| - | 11/24/2022 | C481365D8241D463F42D | 100% OFF | 1000/286 | expired |
| - | 12/6/2022 | A3710EBE17A2940D1F4B | 100% OFF | 1000/451 | expired |
Charts
Price
Rating
Enrollment distribution
12/8/2021
course created date
12/27/2021
course indexed date