The 2022 Anti Money Laundering 101 in business world
Gain the world-class fundamental notions in managing AML/CFT activities in typical organizations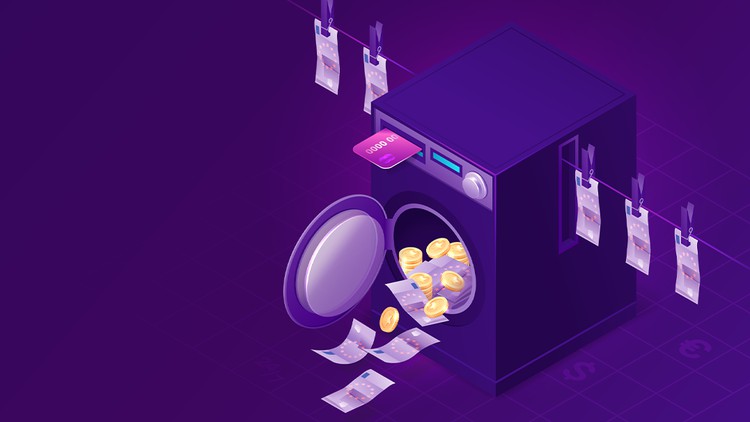 What you will learn
What is money laundering and financing of terrorism; How to comply with regulators in reporting suspect transactions to regulators
What is due diligence process and enhanced due diligence process in financial institutions;
How to detect suspect transactions and how to monitor transactions effectively
The law and regulations in combating Money laundering and financing terrorism in Malaysia
Description
In this introduction course, you will learn about the basic notions in Threat of Money Laundering and Terrorist Financing. This course will introduce to you about Money Laundering and Terrorist Financing Process, Customer Due Diligence Process, Transaction Monitoring, Red Flag indicators and basic techniques to detect suspicious transactions in typical organization and so much more. This is a comprehensive course that captures all relevant concepts required for training employees of an organization. The instructor will also update new materials frequently based on his experiences and request from learners.
There are no prerequisites for this course (Some knowledge in economics/finance/banking industry will be helpful but not necessary to pass this course) since it will cover all the basic notions of AML/CFT program from Scratch. You just need a computer and strong internet connection and a note + pen to write down key concepts in the course. There will be a final assessment at the end of the course to assess your understanding about those key concepts also.
Anyone who (professionally or privately) wants to learn about basic knowledge of money laundering and terrorism financing threat and AML/CFT activities in business world will get benefits from this course. This course is the first course in a 2-course series "AML/CFT Management in business world".
Content
Introduction
Introduction to the course
Definition of money laundering
Definition of Money laundering process and its stages
Which are the correct stages in money laundering process
Which is the best description for "integration" stage ?
Money laundering channels
Red flag transactions
The implications of money laundering threat on Financial Institutions
What is the name of the risk that matches this explanation ?
Terrorism financing and its relationship to Money laundering
Which of definition is best suited for the term "money laundering"
Which of definition is best suited for the term "terrorism financing" ?
Summary module 1
Customer Due Diligence Processes
Introduction to customer due diligence process and AML governance structure
Which is NOT the responsibilities of AML Officer and Risk Officer
What is customer due diligence process
Enhanced customer due diligence (ECDD)
What is NOT required when you conduct a CDD
Which is the job that you think is the low risk job ?
What type of information is to be collected for Clubs/Societies customers ?
Summary module 2
Money laundering process explained in animation
Transaction monitoring and suspicious transaction reporting
Transaction monitoring
Suspicious transactions and Suspicious transaction reporting
What are the key indicators used to detect "Red Flags" ?
Let's take a look at the following case study
Upon further investigation, no concrete link could be established on the source
Summary Module 3
How to submit a Suspicious Transaction Report (STR) ?
Submit a STR
The 5W Approach
Summary Module 4
Laws and regulations in Malaysia
Laws and regulations in Malaysia
Where do we go from here (Optional)
Final Assessment
6/11/2021
course created date
10/14/2021
course indexed date