Internationally Accredited Diploma in Health & Wellness
Learn about holistic health, wellness, key biomarkers, good sleep and ways to optimize your health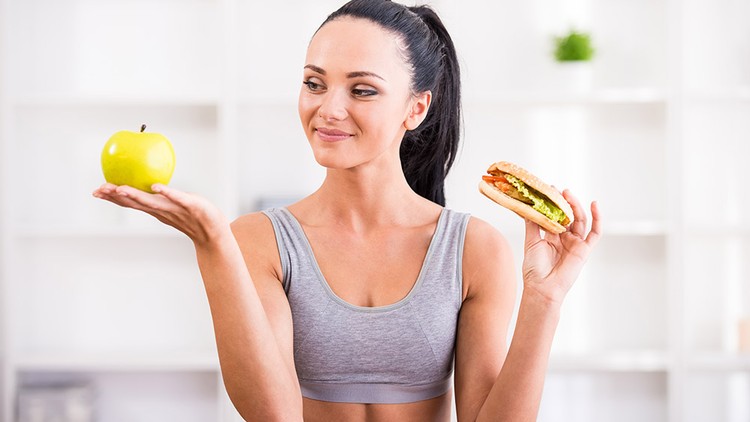 What you will learn

Understand the different dimensions of health i.e. mental, emotional, spiritual and of course physical.

Understand the concept of wellness and holistic health

Learn ways and tips to improve these dimensions of health and start moving towards optimal health

Learn about 5 Key BioMarkers that gives an overall picture of health
Description

Updated: Nov. 19

-Added a Starter Pack- 30+ Minutes

-Added another Accreditation Authority: IAOTH-The International Association of Therapists

-New Professional Certificate Design (different from Udemy)

Now earn your Internationally Accredited Diploma in Nutrition accredited by The CPD Standards Certification Service, which is an independent body that ensures qualifications are in line with the most current professional standards.

This means this course comply with universally accepted principles of Continual Professional Development (CPD) and have been structured to meet the criteria of personal development plans.


CPD certification means that the content and structure of the courses have been independently assessed and approved for multi-disciplinary and industry-wide continuing personal and professional development purposes.


Pass Mark: 50% to secure your certificate!

Course Pre-requisite: None

Course Duration: 1-4 weeks

Course Lectures:

See Below.

Quizzes & Graded Exam:

Graded Exam

Certificate:

Internationally Accredited by CPD (Details in the course)

Course & Exam Location: Online

Course Description :

In 1948, World Health Organization [WHO] defined health as:

"a state of complete physical, mental and social well-being and not merely the absence of disease or infirmity"

This was decades ago, and over time the definition has evolved.

Instead of just being a 'state' i.e. either a person is healthy or he/she is sick at any given point of time, health is now viewed as a

'CAPACITY'

or a

'RESOURCE' for living.

This means that instead of a state Health is a dynamic equilibrium with human body always trying to achieve Homeostasis!

So even if someone is suffering from Diabetes (God Forbid), he/she still can experience optimal health.

Health and disease can co-exist.

The term 'Wellness' or 'Optimal Health' is also discussed. Wellness encompasses five dimensions of health.

It's not enough to eat healthy & workout, but in order to be truly well, ones needs to take into account other dimensions of health like mental, emotional, spiritual and even social!

Yes, even one's income, level of education and social support are equally important when compared with one's diet and training!

Let me discuss the benefits that will accrue to you once you graduate from this course:

-You will receive a CPD certificate (different from what Udemy provides)

-You will be able to use titles like Wellness Coach, Health Consultant, Health Advisor etc after receiving the certificate from me

-You will learn about different dimensions of health not just limited to Physical.

Let me tell you what I have in store for you in this course:

Module 1: Starters Pack.

Learn about CPD, the titles you can use, about me and start by downloading the complete Training Manual for this course.

Module 2: Introduction to Health & Wellness

Learn about the evolving definition of Health.

Understand what Homeostasis means

Learn about Holistic Health/Wellness

Module 3: 5 Key Bio-Markers that you need to get tested on

These 5 numbers that I am going to discuss in this module will give anyone an overall excellent idea on how healthy an individual is as these numbers can have a huge impact positive or negative depending on whether they are in the optimal ranges or not!

Module 4: Mental and Emotional Health

Mental health includes our emotional, psychological, and social well-being. It affects how we think, feel, and act. It also helps determine how we handle stress, relate to others, and make choices. In this module, I will start off by providing you a questionnaire/sign that will tell you are mentally healthy a person is. You will be required to rate yourself/client on the scale of [1-5] and check your progress over time.

Although, mental health is something that gets a bit technical (like physical health) and requires a specialization. Fortunately, the ways to improve one's mental health is related to one's diet, workout and the way that person thinks, and therefore I have provided many ways in which you can help yourself or your client to improve their mental and emotional health.

Module 5: Spiritual Health

We are spiritual beings having a humanly experience.

We all are born for a unique purpose which is very specific to us. And once we find it and start pursuing it to the best of our abilities only and only then we can be spiritually health. Spirituality is a broad concept with room for many perspectives. In general, it includes a sense of connection to something bigger than ourselves, and it typically involves a search for meaning in life.

Not only I will discuss 6 Spiritual Laws that I diligently follow in my life, but will also provide you an elaborate spiritual questionnaire that will help you move from a lower frequency/vibration (or whatever vibration you are at) onto to a higher existence of living:)

Module 6: Physical Health

Physical health is also an important aspects of staying healthy. Eating healthy and working out is paramount and if you have been my student in other courses, you know that I am a specialist when it comes to physical health. So I have just provided you an intro and have asked you to look at lectures of my other courses that you can take to improve this aspect of your health.

However, sleep can also be considered a part of Physical Health which I have discussed in the next module.

Module 7: Optimal Sleep

Here I have discuss about Sleep Cycles and Stages. I share my own practical example of the quality of my sleep using an amazing app that you all should use. I then provide many ways to drastically improve and optimize your sleep.

Sleep for me is as important as my training and nutrition and I strongly recommend this for you too, if you want to stay healthy!

Module 8: Final Graded Exam

You need to secure a 50% passing marks in order to secure your CPD Diploma certificate from me. Don't be in a hurry to take this exam. Go through the course material, from the perspective of learning and evolving as a health professional or anyone who is passionate about health and fitness and only then take the exam.

Module 9: Bonus Module

Some links, resources etc is provided in this module. Do take a look.

Do note: Me and my team is always there for your assistance. Once you become part of my courses, you get full support be it anything related to health, wellness, fitness, nutrition etc.

I truly wish you good health:)

Your instructor and Coach,

Akash

###IMPORTANT###

We offer a CPD Certificate which is different from the Udemy's Certificate of Completion. If you want your CPD Certificate from us, you are required to provide your full name and email-address. Your details will remain confidential with us.



Content

Starters Pack

Introduction

Understanding CPD

CPD hours

IAOTH-Another Accreditation Authority

Titles you can Use after your Graduate from this Course Part-1

Titles you can Use after your Graduate from this Course Part-2

Market Value of Fab Academy Courses

Understanding the Udemy Platform like a PRO

About Me

Disclaimer

Introduction

What is Health & Wellness?

4 Aspects of Health: Introducing Holistic Health

6 Fabulous Health Quotes

Training Manual for this course: Diploma in Health & Wellness

5 Key Bio Markers to Get Tested On

Key Bio-Markers-Introduction

Key Bio-Marker No #1

Key Bio-Marker No #2&3

Key Bio-Marker No #4 Part-1

Key Bio-Marker No #4 Part-2

Key Bio-Marker No #5

Mental & Emotional Health

What is Mental and Emotional Health?

Top Ways to Improve Mental Health Part-1

Top Ways to Improve Mental Health Part-2

Spiritual Health

Introduction

6 Spiritual Laws to abide by-Part 1

6 Spiritual Laws to abide by-Part 2

Ways to Improve your Spiritual Health

Are you Spiritually Healthy?

Physical Health Part-1

Training & Nutrition

FBX Training

HIIT Training

[0-20] Fat Loss-9 weeks

Physical Health Part-2: SLEEP

Sleep Introduction

Sleep Cycles

Use this Sleep App to Optimizing Your Sleep

Top Ways to Improve Your Sleep Part-1

Top Ways to Improve Your Sleep Part-2

Final Exam

Final Graded Exam

CPD Certificate

Get your certificate here!

Automatic CPD Certificate Software-How to Use Video

BONUS LECTURE
Reviews

It is highly valuable and i took it at an opportune time during the pandemic and the onset of the NPO I set up with an ambit of wellness for young people.

Superb course to understand overall wellness. Very well explained which is easy to understand. Liked it !!

Josceleyne@hotmail.com

June 9, 2021

I am totally enjoying this course and am really appreciating the information given out by this very good instructor. Thank you

Wonderful course.The most beautiful part is a sincere approach in sharing science based knowledge.I love the way akash takes the subject to the height of knowledge where i feel to improve and learn more about the topic.All points were cleared out in a smooth manner.I never realized how i finished the course so soon .Really got involved in it.When a person tries to teach out of passion that will definitely reflect in their outcome .This is what i felt with all the courses whichever i have enrolled under Akash.Thank you once again akash. Shilpa P.Pai

I'm starting from little to no knowledge and experience in this field and it definitely got me interested. I'm only at sec 1 part 6 and I'm liking it so far.

A lot of useful information. Easy to understand and interesting to listen.no need to be a professional in the area, just learn something new for life.

Good very useful and knowledgable your I am last year many courses dr satish sharma I give your 100/100

I have always been passionate about the 4 main aspects of health (mental, emotional, physical, spiritual) and this course has supported by beliefs and goals in helping others achieve wellness.

I like the details on the spiritual and physical health, I really learned a lot of useful information that I will incorporate into my coaching business

Good general course for gaining an overall, big-picture understanding of the importance of focusing on all elements of health, rather than just diet and exercise. This is not a course to teach specifics on how to eat and exercise to lose/gain weight, however. Akash does have other courses which get into more specific topics.

Its a lot information about health and wellness that I could not find any where but in your Wonderful courses Thanks a Million

Super excellent course. Am different person now, as i was made to understand the important of holistic health in promoting health and wellness.

The information was interesting and held my attention. However, there were a few instances when you spoke a little too quickly. Otherwise,good. Please check some of the spellings in the transcript were wrong. I understood what you said, but the translation program did not necessarily understand you.

This course it Outstanding and so Important to understand holistic health and fitness as well as spiritual, emotional well-being for Optimal health. Very Informative. I really enjoyed this course. Thank you so much!

it was very interesting and enlightening. it also changed some of my misconceptions about health and sleep and how it affects the human body.
Coupons

| Submit by | Date | Coupon Code | Discount | Emitted/Used | Status |
| --- | --- | --- | --- | --- | --- |
| jonathan | 7/31/2021 | 75D5FD4E04ADA0DEDEAB | 93% OFF | | expired |
6/30/2018
course created date
7/2/2019
course indexed date